We're inching closer to that time of year again, where mooncakes make their annual appearance. The Mid-Autumn Festival is almost upon us! There are actually plenty of places you can get your mooncakes from, ranging from bakeries, specialised biscuit/pastry shops and of course, hotels. But besides the mooncakes themselves, the boxes/packaging are also attractive as keepsakes! Especially if you're looking for delicious mooncakes wrapped up nicely, whether as a gift or for your own consumption, this is our guide to mooncakes 2020! (p.s. Read till the end for some bonus recommendations that aren't from hotels!)
---
1) EQ Kuala Lumpur
Price Range: RM28-RM48 per piece
Try: Snow Skin Musang King Durian
Packaging: Floral-themed individual boxes which fit into a larger minimalistic, elegant box which doubles up as a beautiful photo frame
2) The Ritz-Carlton Kuala Lumpur
Price Range: RM112-RM128 (boxes of four full-sized or eight minis)
Try: Moët & Chandon mini snow skin specials
Packaging: Traditional in a box which fits four or eight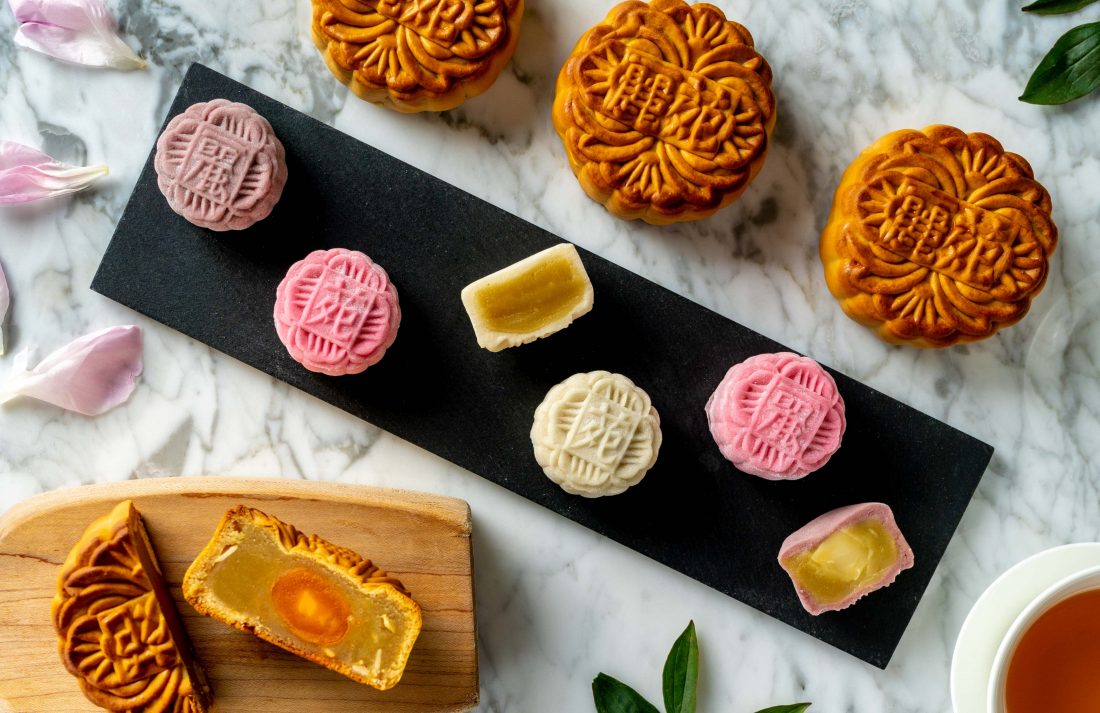 More info: +6018-646 8033 | Buy Now
3) Mandarin Oriental Kuala Lumpur
Price Range: RM33-RM45 per piece
Try: Golden Moon (Lotus Paste with Single Yolk or Pandan with Single Yolk sprayed with edible gold dust) or any of their Chocolate Mooncakes
Packaging: Classy and imperial with red boxes and gold fans on the boxes
4) Dorsett Hotels
Price Range: RM30-RM40 per piece
Try: Dorsett Signature Blue Mooncake (Award-winning!)
Packaging: Standard box which comes in blue and features whimsical designs; Dorsett Eski bag available for collection
5) Pavilion Hotel Kuala Lumpur
Price Range: RM30-RM33 per piece, RM188 (per box of six medium-sized pieces at 115 grams each)
Try: Yam Lotus Paste with Single Egg Yolk
Packaging: Classy red and gold box with a clasp and lid, as well as a drawer at the bottom
6) Four Seasons Hotel Kuala Lumpur
Price Range: RM38-RM55 per piece
Try: Specialty Tea Mooncake
Packaging: A custom gift-box available in either single- or double-decker editions
More information | Buy Now: +603 2382 8640
7) The Westin Kuala Lumpur
Price Range: RM88 for two mooncakes and two sachets of tea, RM138 for two boxes of mooncakes and a box of tea (Tea selection by Harney & Sons)
Try: Osmanthus Lotus Single Yolk
Packaging: Floral-themed drawer-boxes
More information or buy now: +603 27738495 or +6012 305 1715
8) Sofitel Kuala Lumpur Damansara
Price Range: RM36-RM38 per piece, RM198 for four mooncakes
Try: Any of their snow skin collections
Packaging: Leather box which can be transformed into a wine box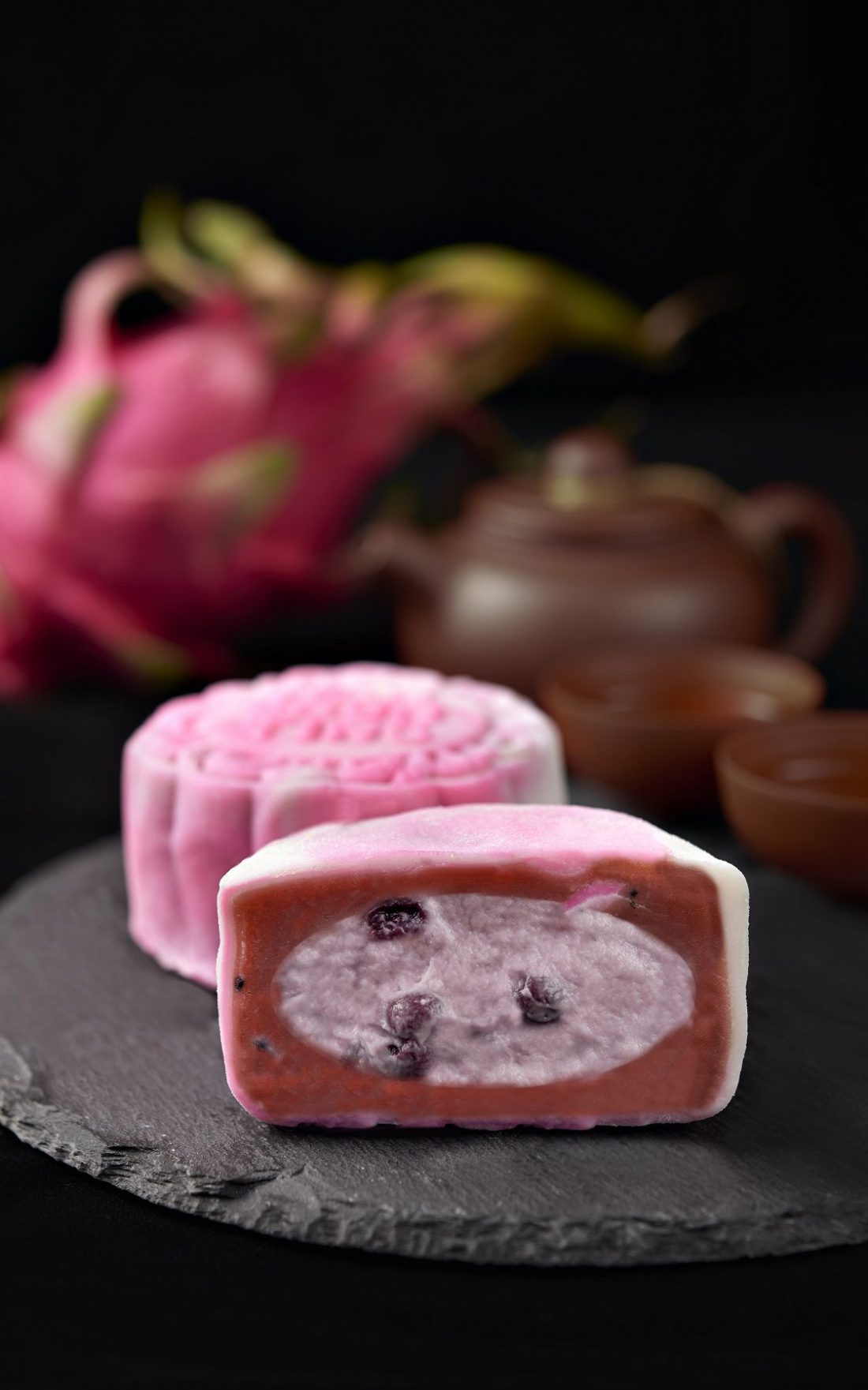 9) Sheraton Petaling Jaya
Price Range: RM138 for a box set
Try: All–they're traditional baked mooncakes
Packaging: "Peony", "Plum Blossom", and "Tiffany Blossom" series of boxes which feature floral themes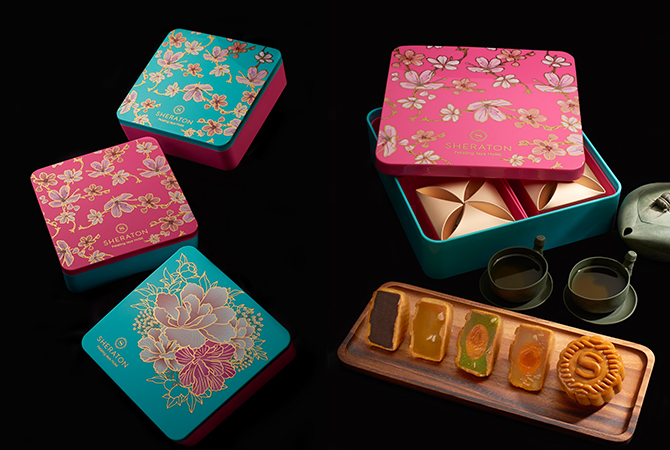 More information or buy now: +603 7622 8888
10) Pullman KLCC
Price Range: RM25-RM42 per piece
Try: Bamboo Charcoal Paste with Macadamia Nut and Raisin
Packaging: Beautiful glass box

11) Hilton Kuala Lumpur
Price Range: RM35-RM38 per piece, RM138-RM318 per gift box
Try: Bulgarian Blush or Flower Drum
Packaging: Lunar Charms (tall red box in which four mooncakes could be stacked, featuring bird and flower art) or Royal Midnight (octagonal navy-blue box with silver thread embroidery that resembles clouds featuring a drawer)
12) The St Regis Kuala Lumpur
Price Range: Price per piece unknown, RM180 for Classic Trunk featuring four mooncakes, RM200 for a Super Mooncake Trunk (a single mooncake measuring 6.5 inches)
Try: The 6.5-inch Prosperity Mooncake with eight yolks
Packaging: A sturdy trunk with clasps and drawers that can be used to store other various trinkets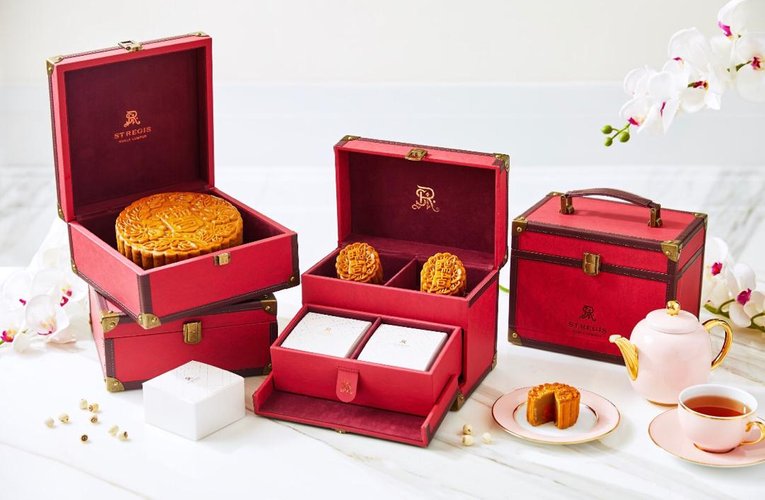 More information: +6012 2801 303 | Delivery
13) Shangri-La Hotel Kuala Lumpur
Price Range: RM32-RM41 per piece, RM128-RM164 per box of four, RM390 for Premium Gift Box Mini Golden Ping Pei Musang King Durian (6 pieces), RM428 for Shangri-La Master Chef Gift Box Set: Pandan Lotus Paste with Black Sesame and Bird's Nest (8 pieces)
Try: The Bird's Nest mooncake
Packaging: Signature Gift Box (traditional red box), Horizon Gift Box (teal gift box), Premium Gift Box (circular golden gift box for the Mini Golden Ping Pei Musang King Durian), Master Chef Gift Box (tall, stackable gift box for Pandan Lotus Paste with Black Sesame and Bird's Nest)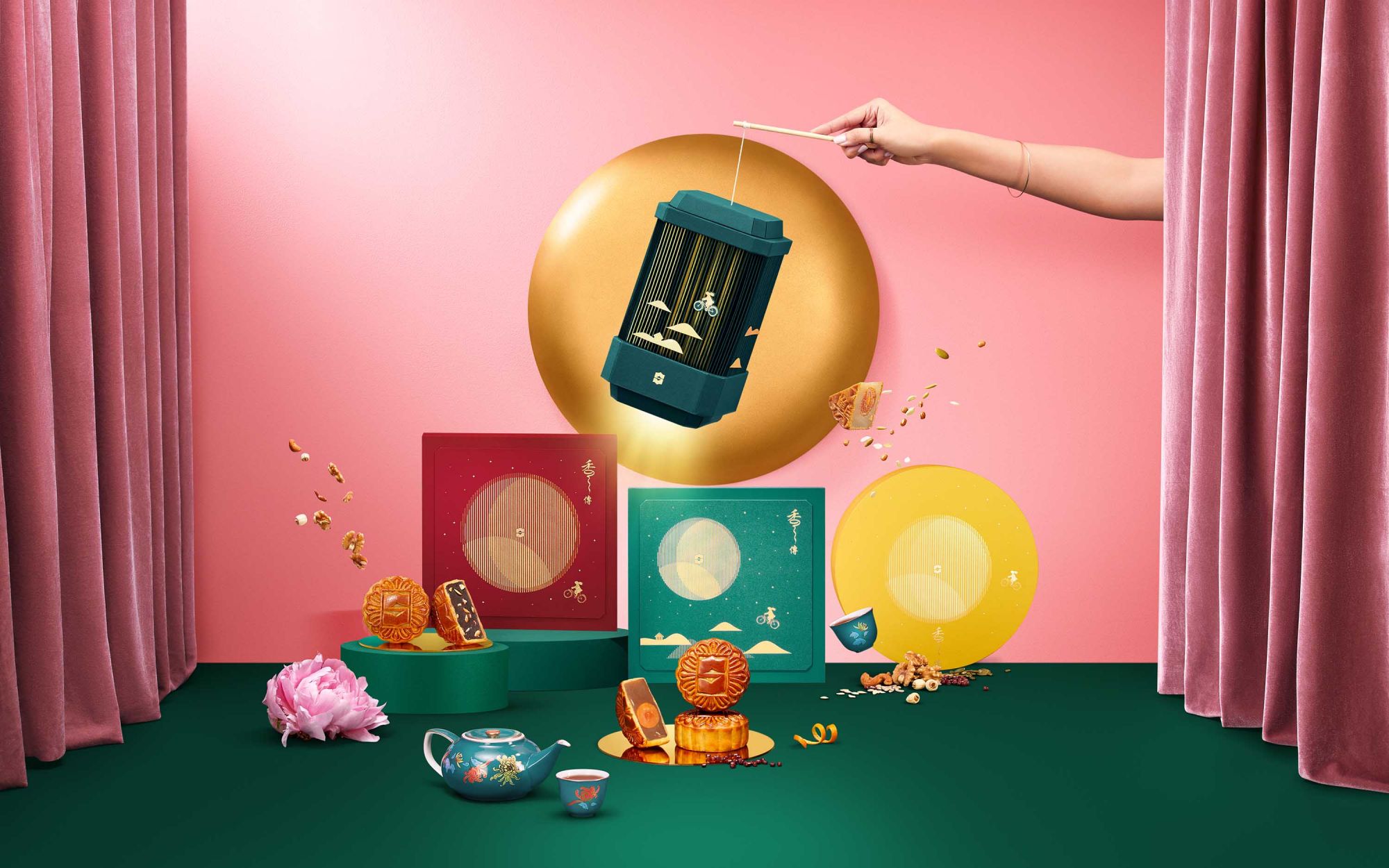 14) Le Meridien Kuala Lumpur
Price Range: RM178 for a box of six
Try: Any of their snow skin flavours
Packaging: Vintage travelling trunk
15) Grand Hyatt Kuala Lumpur
Price Range: RM43-RM55 per piece, RM86-RM110 for set of two
Try: Any of them, they're traditional baked mooncakes
Packaging: Simple but classy red boxes with a gold stud on top of the lid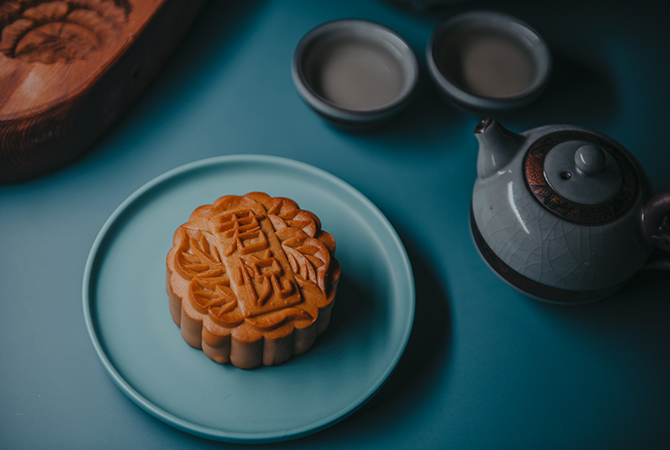 16) InterContinental Kuala Lumpur
Price Range: RM30-RM58 per piece, RM118-RM158 for a gift box of four
Try: Butterfly Pea Flower Snow Skin with Bird's Nest or Bamboo Charcoal Snow Skin with Milk Tea Paste and Single Yolk
Packaging: Classic Cherry Blossom Gift Box (pink with floral theme), Luxe Leather-Bound Gift Box (classic red)
17) W Kuala Lumpur
Price Range: RM41-RM46 per piece, RM168 for box of four with a limited edition reusable tote bag
Try: Red Bean Paste with Tangerine and Almond Skin
Packaging: Artful individual boxes, sequined box of four
More information: +6012-347 9088
18) New World Petaling Jaya Hotel
Price Range: RM128-RM158 for box of four
Try: You don't get to choose individual mooncakes, but Blueberry Lava or Pomegranate Lotus with Raisin
Packaging: Classic stackable red box with a clasp, red four-tiered tiffin-style container
More information: +603 7682 0000
Other Recommendations
Guinness Snowskin Mooncake
A collaboration by The Beer Factory and Guinness, this is a charcoal snow skin mooncake with stout-infused lotus paste-and-chocolate filling. RM88 for two pieces.
Inside Scoop Ice Cream Mooncake
Everyone's favourite ice cream shop has created ice cream mooncakes, and they are available in 2-piece, 4-piece, DIY sets, or a Supermoon Ice Cream Mooncake. Prices range from RM68-RM148.