We are now exactly twelve (!) days away from CNY, and if you haven't gotten fully prepared yet, you better up your shopping game! And we're here to help! We've compiled a list of vastly different platforms where you can shop for CNY goods, all for your convenience. With these different platforms, CNY shopping will a breeze! You may even get different goods from each, so let's check them out now!
---
1) Pasar Malam/Pagi
Ah, this is a Malaysian classic, for who has never been to these on-the-street markets? Full of life and an assortment of goods from livestock, fruits and vegetables to clothing, you can get almost everything at pasars. There's probably go-to stalls for certain things you want to buy, and you (or your parents) have known some vendors for a long time, so it's an excellent neighbourhood shopping choice for CNY!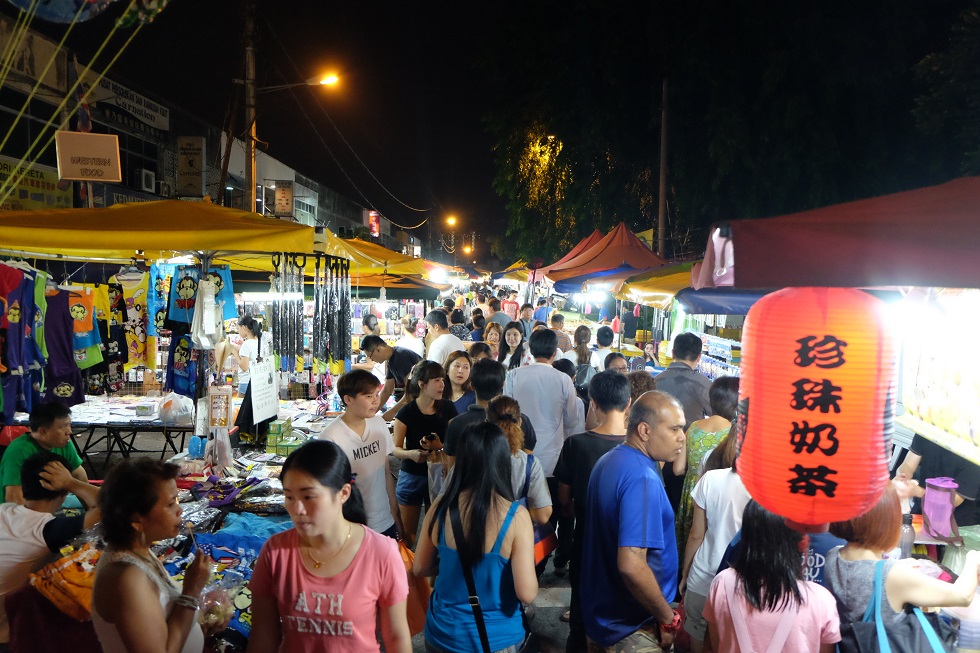 2) Shopping Malls
Okay, this is a no-brainer, because nowadays everyone goes to malls to shop, regardless of occasion. Besides just going for shopping, it's also a great way to hype yourself up and feel some CNY feels. CNY songs will be blasting, and there are also the CNY decorations to enjoy and post on Instagram as well! It's pretty much a one-stop: groceries, clothes, decorations, and anything else in between especially items on promotion! (Also, free air-con to enjoy!)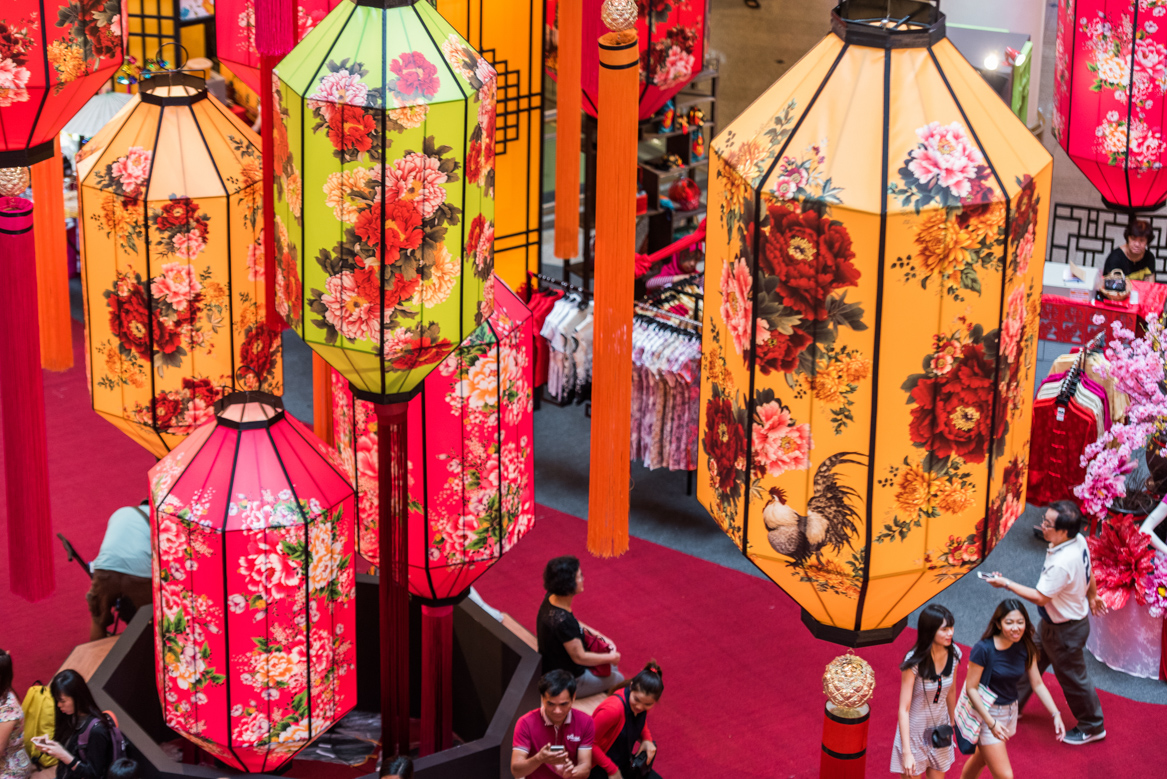 3) Astro Go Shop
If you're still an Astro subscriber, you're in luck, for you get to do shopping, throwback-style! Remember those infomercial shows that were prevalent in the 90s and early 2000s? Well, now they're still on Astro as Astro Go Shop via a few different channels! The host will introduce and demonstrate each product, and you can call in to purchase your desired item. Then, the item will be delivered to your doorstep! No longer an Astro subscriber? No worries, you can purchase online as well, where they have links to live shows if you want to watch.
4) Online Shopping Platforms
Take your pick from Lazada, Shopee, Taobao… plus most brands now have online sites as well. So seriously, whatever you want to get, you can probably get it online. From apparel, home appliances, food stuff, cleaning equipment, decorations to greeting cards, there's almost nothing you can't get online nowadays. Happy online shopping!
5) Facebook
Yes, now Facebook is kind of an e-commerce site now too. There's the "Marketplace" feature, Pages and Facebook Live sessions where people mostly provide goods/services. Facebook Live is now especially popular for buying seafood – in fact, we have a whole article on it right here. Products are shown via live video, and consumers bid and order from the business after that. If you're looking for homemade cookies, Facebook could be a good place to browse as well!
6) Hypermarkets
Hypermarkets are excellent places to get your CNY goods once and for all. Get a trolley (or two), and start piling up your CNY stuff. Tins of love letters, boxes of Mandarin oranges, packets of rice, cartons of soya bean, cans of pineapple, packets of nuts, bundles of vegetables … plus, prices are competitive at hypermarkets, so it could also be a way to save some while doing CNY shopping.
7) Sundry Shops
Forgot some items while you did your major CNY shopping? No worries, simply drive round to your nearest sundry shop, where most will likely have CNY goods on standby as well. Think of it as your backup, last-minute, oh-no-I-forgot-this CNY shopping destination. You'll be able to get some basic snacks, dried goods and household items at sundry shops. People often overlook sundry shops, but they sure come in handy in times of need!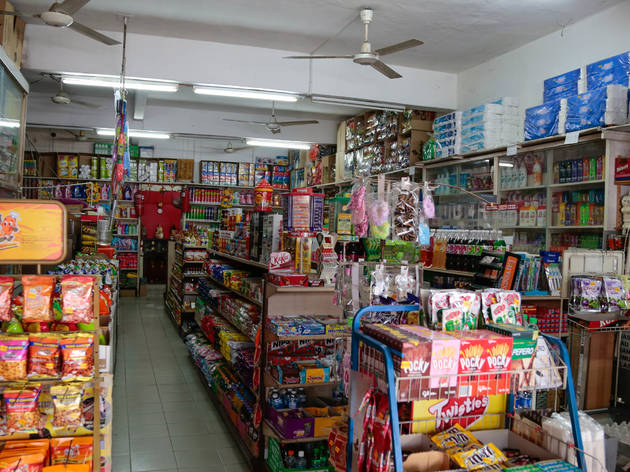 8) Chinese Medicine Halls
Gifting is an important aspect of CNY, and Chinese medicine halls are where you can get some, in the form of health food. Think bird's nest, ginseng, mushrooms, red dates cordyceps and other related items. You can even get these items bundled up in hampers, which makes for easy selection and purchase. If not, you could just get those items individually instead. Nothing says appreciation like a bunch of health food!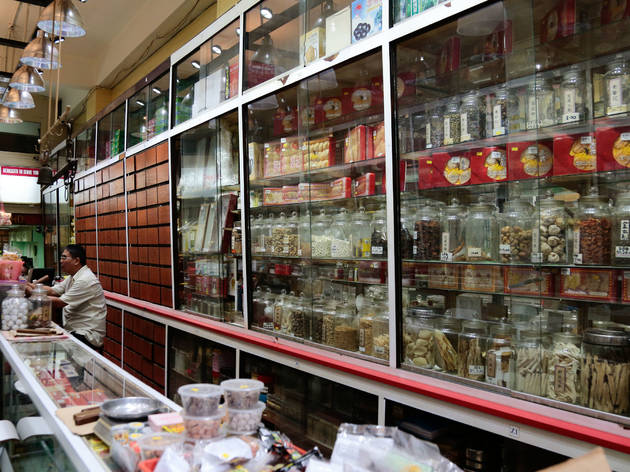 9) Specific Areas In A Neighbourhood
These areas are usually Chinese-dominated, and shops and businesses have been around for a very long time, most likely passed down from generation to generation. It's the place to go to for picking up CNY essentials, such as prayer equipment, lanterns, bak kwa, traditional decorations and other CNY-specific goods. It's kind of like a community where you know you can get everything there. An example of this is Eng Ann in Klang, and we're pretty sure other locations have these specific areas where it's busy on normal days, but especially busy during CNY.
With ten days to go, it's really time to start gearing up! Gong Xi Fa Cai & huat ah!