Indoor air quality is prone to pollution if we do not take good care of our surroundings. After all, most people these days spend more time indoors regardless of working, sleeping or playing. Harmful particles and pollutants like dust mites, bacteria, viruses and other airborne allergens can impact our health in a long run. This is why it's best to keep our indoor air quality fresh and clean. Here are the 8 Ways You Can Do To Improve Indoor Air Quality.
---
1) Invest in a Good Air Purifier
Air purifiers are basically electrical appliances that help to remove indoor air pollution. They are also useful in reducing particles like dust, pollen and other airborne allergens. With cleaner air, you will be less prone to common colds and nasal allergies. This is why an air purifier makes a good investment, particularly if the air in your home is stuffy and full of allergens. But keep in mind that not every air purifier is created equal. Take your time to do your research online or ask anyone who own an air purifier before making your final decision to purchase one for your home.
2) Always Clean Your Fan/Air Conditioner
Whether you own a desk/standing fan or an air-conditioning unit, there is one thing that always presents: dust particles. Which is why it's important to clean them on a regular basis. Think of it this way: Do you want to live or sleep with a dusty fan or air-conditioning unit on?
3) Always Wash Your Bedding
When is the last time you wash your bed sheets? If you answer once a month, then you should reconsider your action. Besides, bed sheets are a favourite breeding ground for microscopic dust mites, dirt and human sweat. Can you imagine all of them accumulated over time? Imagine if you have to sleep on these dirty bed sheets for a month. Definitely not a good idea in a long run. Instead, make a habit of washing your bedding in hot water every week. Hot water can eliminate mites and other allergens, which are the main cause of allergy.
4) Clean the Fabric of Your Homes Regularly
Dust mites aren't just restricted to bed sheets. They can appear in fabrics like curtains, pillow covers, blankets and cushions in your home. Just like bedding, wash them with hot water to reduce allergens. Too lazy to do such household chores? You can always use a convenient fabric spray like Febreze but nothing beats the good old-fashioned, hot-water washing technique.
5) Pick The Right Paint
Are you planning to give your home a fresh makeover? Usually, it all started with a fresh coat of paint. Don't just settle for any paint, particularly if you want to improve the indoor air quality of your home. Paints that are commercially available in the hardware store or shopping mall often contains chemicals known as volatile organic compounds (VOCs). These chemicals can impact your health quality over time like headaches, nose allergy and throat irritation. So, do your research first and choose paints that contain "low-VOC" and "zero-VOC" since they able to potentially reduce the indoor air pollution.
6) Refrain from Smoking Indoors
Smoking is bad for health. No question about that. It can also affect the indoor air quality if you or one of your family members happen to smoke at home. Even if you insist on smoking a cigarette, take it outside instead (e.g. balcony with sliding door closed).
7) Invest in a Good Air-Filtering Houseplant
There are plenty of houseplants that actually help to improve the air quality in your home. Some of them are Bamboo Palm, Chinese Evergreens, English Ivy, Gerber Daisies, Spider Plant, Weeping Fig and Flamingo Lily. Not only they function as a natural air filter but also beautify your home decor.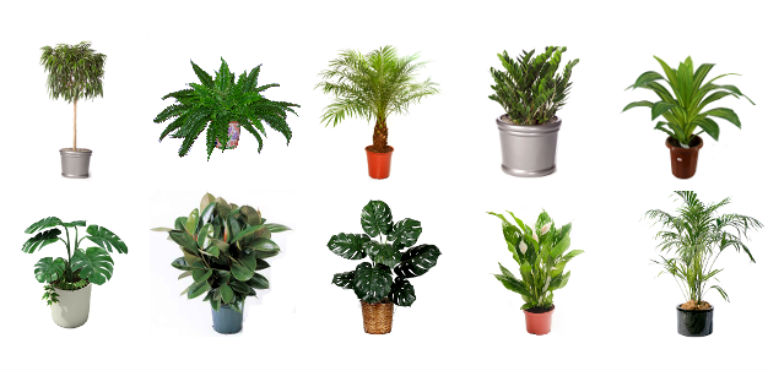 8) Use Activated Charcoal
Activated charcoal isn't just for treating indigestion or whitening your teeth. They also act as a natural air purifier that eliminates toxins and odours from the air. They are inexpensive and can be used as a cheaper alternative, especially if you can't afford to buy an air purifier.