Well, it's that time of the year again. And that "time of the year" in question is Mother's Day, which fell on May 12th. Other than presenting standard gifts like cakes, flowers and/or dinner, why not opt for something unique and thoughtful for a change? That being said, here are 8 Unique Gift Ideas This Mother's Day.
---
Instead of getting a regular mom-centric mug, why not opt for something different this year? You can surprise your mom by picking this colour-changing mug. It basically works by turning a seemingly ordinary-looking black mug that gradually reveals your special message upon contact with hot water. Best of all, you can customise your own mug by adding in your preferred photo and text.
This is suitable for working moms, particularly those who work in the office. And yes, there are times when the centralised air-cond system can be freezing cold. Which brings us to this versatile reversible parka by Uniqlo. It features a 2-in-1 design that has two different colours from both outer and inner layers, which is completely reversible. That means she can also wear it outdoors, coming in handy during the rainy season, thanks to its water-repellent coating.
If your mom's job requires her to face the laptop for long hours, then this uGalaxy Eye Massager from Osim would be an ideal Mother's Day gift. Not only does it help to soothe tired eyes but it also features a mood light that is said to calm the senses and rejuvenate the mind. If that's not enough, this portable eye massager even comes with a built-in audio speaker that allows her to listen to three unique music pieces.
More than just a regular women's crossbody bag, this Pacsafe accessory boasts plenty of security features: the brand's slash-resistant Carrysafe bag strap, an RFID-safe blocking technology that helps to prevent scan scam along with secured zip clip and tab to discourage pickpockets or snatch thieves. The bag itself features a few different pockets specially designed to fit a water bottle, smartphone and other accessories.
When comes to ingredients for toiletries use, mango fruit might be the least expected. Which brings us this special Mother's Day Gifts selection by The Body Shop. It basically has everything all wrapped up in one package, including a shower gel, softening body butter, exfoliating sugar body scrub and hand cream. Here's an interesting fact about why mango is one of the go-to skincare solutions: it contains antioxidant properties that help to hydrate the skin as well as improve skin tone. Not to mention it assists in moisturising and protecting your skin against free radicals.
Is your mom a big fan of fruit juices and smoothies? Then, consider getting her this personal blender by Sharp. Unlike your conventional blender or juicer, it boasts a compact design for easy portability. Apart from using it for blending cut fruits, the detachable stainless-steel blade is capable to break or crush ice cubes. And here's the biggest highlight of them all: the plastic jug also doubles as a portable bottle and it comes with a cap cover. That means you don't have to purposely transfer the juice or smoothie into a glass or another bottle.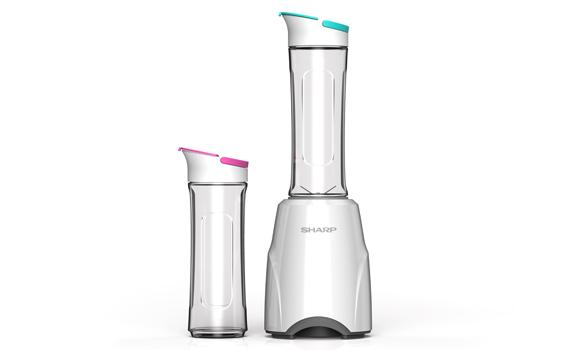 Ideal for fitness-savvy moms, this Reebok yoga set has everything she needs for the price of one. This includes a set of yoga mat, yoga block and a yoga strap. And if that's not enough, it even throws in an instructional workout DVD which particularly comes in handy for those who are new to yoga.
This Akemi pillow is suitable for all moms out there. Whether she's at home or in the office, one thing for sure: she deserves a good night's rest at the end of the day. It comes with plenty of benefits including a hydro gel technology which has a natural cooling effect to keep the head cool while sleeping. It also has a Visco elastic memory that is able to adapt to a person's respective contour while the inclusion of bamboo charcoal filler ensures a healthier sleeping environment by absorbing the odours and excess moisture.