No, you won't find any hampers or health food bundles on this list, because you'd have thought of that way before we did, and we're so over that, tbh. This year of the tiger, we're taking gifting down to a smaller scale: instead of going corporate, we're suggesting gift items suitable for loved ones, close friends, and small groups. These Chinese New Year gifts range from cute and quirky to useful and pretty, and hardly "conventional", so chances are you'll find something special for everyone in your close friends group!
---
This Chinese New Year game bundle features more than 15 games, and can be played together in person, or virtually. With familiar favourites like word search, word scramble, would you rather?, dice games, and drawing games, this is a perfect CNY activity for families or friend groups. Purchasing is easy as well, as you just pay, and a digital download will be made available. Print it out, and you're good to go!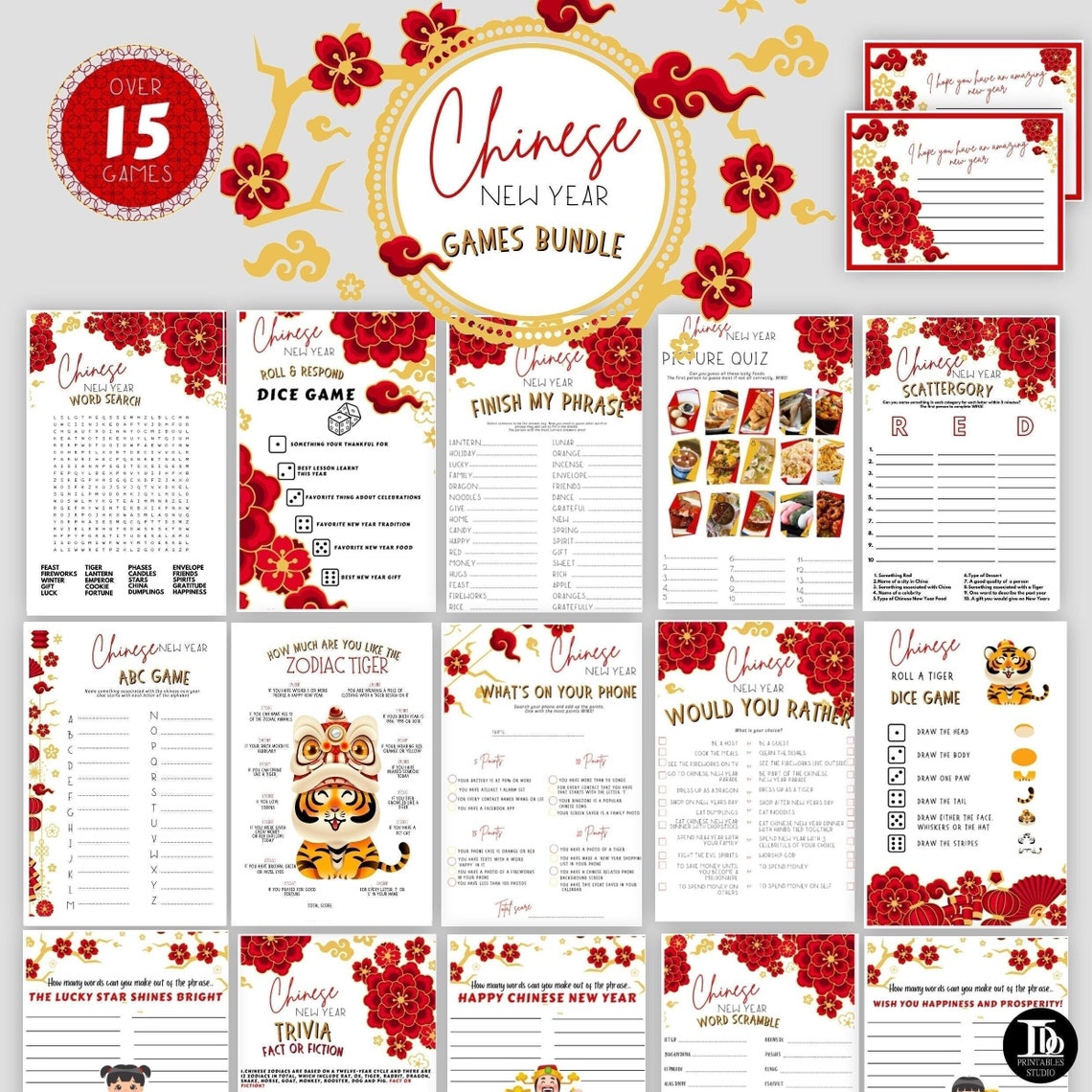 p.s. You might also want to check out their Chinese New Year Taboo Game, "Tiger Says" Kids' Activity, or Chinese New Year Conversation Starters.
2) Tea from The Tea Republic
Perfect for the tea person in your life, there are plenty of tea sets to choose from at The Tea Republic. Their tea blends are carefully curated with tea leaves, fruits, herbs and spices sourced from around the world, and some of their Chinese New Year offerings include the Tea Pyramid Gift Boxes Longevitea, Prosperitea, and the limited edition Majestic Mandarin. They also have tea pyramid boxes customised for each animal of the zodiac, and you can view their full CNY range here.
3) Customised Red Lipstick
Get your bestie/girlfriend a customised red lipstick to match with her CNY outfit! Lips Carpenter offers lipstick customisation service, where you can choose a gorgeous lipstick case, the perfect shade, the scent, and wrap it all up with an engraving. For Chinese New Year, may we suggest either the Red Love Locker, or the Red Crane? If you're unsure, you can also get a e-gift card, so that your bestie/girlfriend can get exactly what she wants. To view their range of lipstick cases, click here.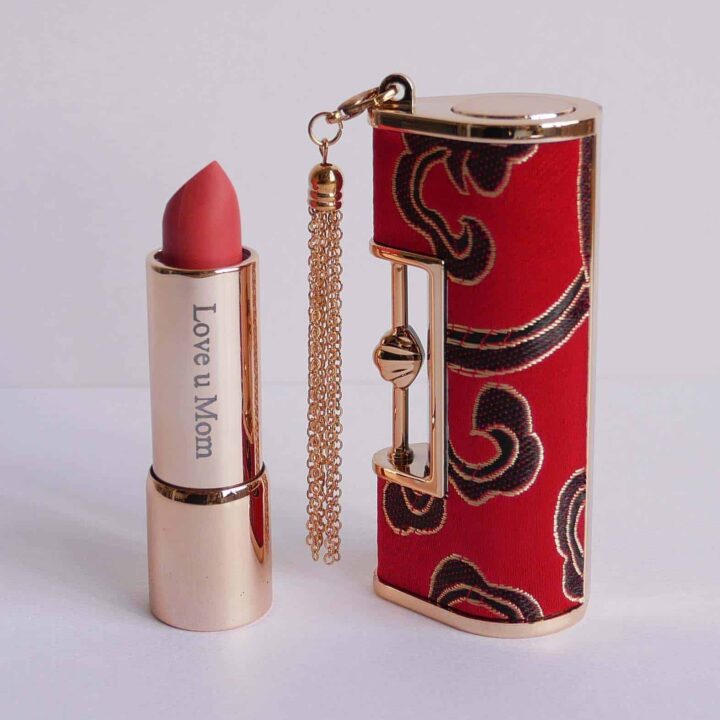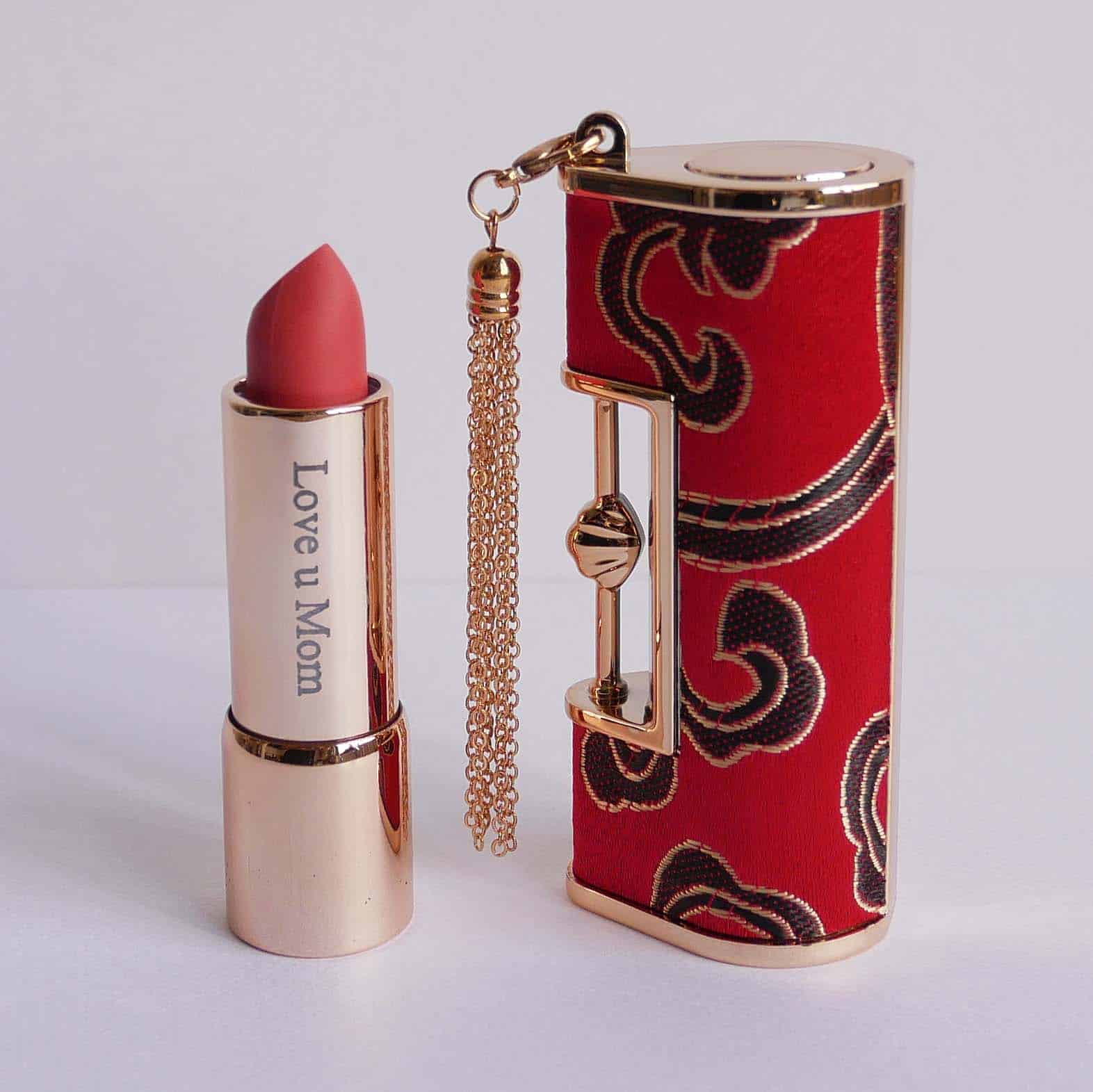 Bring on the "fu" (福, luck) this CNY with these 福 coasters! Each side is 15.9 cm according to the information given, so you can place anything from large mugs to small pots on them, depending on whether you're having meal, or enjoying drinks with friends. They come in a few different colours so these will be a colourful addition to your CNY decor, but if you ask us, we say go with the bright red and gold–classic CNY colours for all the huat!
Like Lego, but smaller, so your finished piece is more precise and detailed. Just in time for CNY, this lion dance nanoblock set is perfect as a gift for your friend who loves crafting things, or for someone who's looking for an activity to do. You could even get it as a gift for your family, and spend some time building this auspicious lion dance display!
6) Customisable Macarons
Ah, yes, back to the food! While pineapple tarts, kuih kapit, and love letters are no doubt classic, quintessential CNY food, it could be nice to switch things up as well. Everyone would bring tins of cookies in hand as gifts, but not you, not when you could get customisable macarons instead! Check out @macarons.bymadeleine, where macarons are not only customisable, but packaging is also available as a tower or in a box. CNY macarons? Yes please!
Earrings can totally be a statement piece, and this CNY, get these goldfish earrings again for your bestie/girlfriend (you'd totally score brownie points/cement your status as favourite person if you get them both the lipstick and these earrings)! Available in either red or gold, these earrings are all things auspicious with their colours, as well as their symbolic meaning. Yu (鱼, fish) is a homophone for 余, which means abundance. Seriously, this gift could literally mean look pretty abundantly, so what's not to love?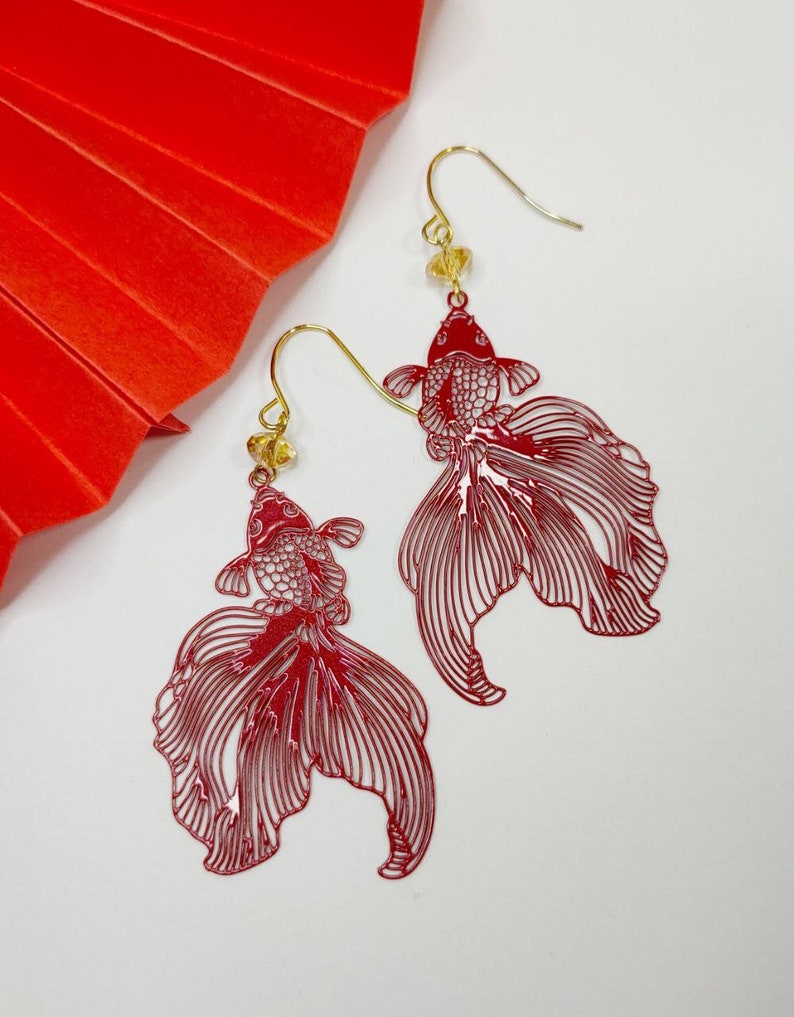 8) Batik Tea Towels
Last on this list are some functional gifts, namely tea towels. The Batik Boutique has a set of lovely Crimson & Gold Tea Towel Gift Set, which is great as a householdy gift. These tea towels are hand-painted by local artisans, which makes them all the more unique. One of them features the Chinese words "团圆", which means reunion, while the other features gold tassels for that CNY feel, also handmade.
Enjoyed this article? You may like this too:
5 Chinese New Year Hampers & Gift Sets To Gift Your Loved Ones During CNY