Board games are a fun pastime, and are a great way for friends and family to bond. There are the classics like Monopoly and Scrabble, and then comes a whole host of other games that take it up a notch with complex gameplay and/or lots of strategising. They're great, but children could be left out of it due to the complicated nature of it. So if you want some fun activities which you can do together with your kids, we have some family board games here for you to consider!
---
1) Bugs in the Kitchen
It sounds gross, but it's great fun for kids. This game is basically set up by utensil pegs of spoons, forks, and knives on the board, all of which can be turned to free/block paths. THe objective of the game is simple: you turn the utensils to try and trap the bug. Which utensils you can turn will be determined by throwing a die. Each time you're successful earns you a token. The first to collect five tokens wins!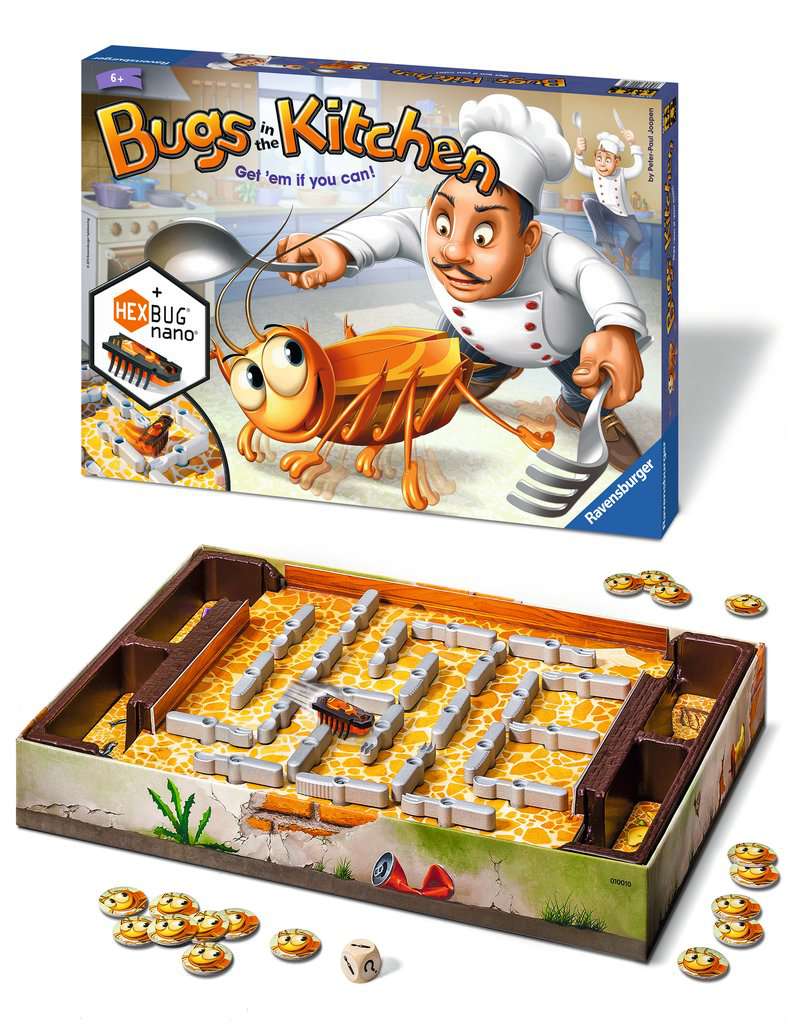 Number of players: 2-4
Play time: 15 minutes
Recommended age: 6+
2) Pictionary Board Game
There are many versions of this, especially online, and it's basically about guessing what the other person is drawing. If you follow the original Pictionary board game, there are teams, time limits, and word categories; which could be good for larger families or if you want a challenge. Otherwise, if you're just in it for the laughs and giggles, you can always make you own version. All you need is a list of words to draw upon, as well as paper and a pen/pencil. Time to put your drawing skills to the test against your kids'! (Details below pertaining to the Pictionary Board Game itself.)
Number of players: 3-16 (Best for 6-8)
Play time: 90 minutes
Recommended age: 12+
3) Concept Kids: Animals
This is the adapted version of Concept for kids who don't know how to read yet, and is an educational game for kids to better understand animals. Animals are divided into two categories for levels of difficulty, and kids try to make others guess an animal by playing pawns on the illustrated icons on the game board. Through this, kids indicate a feature of the animal to be guessed. Draw 12 cards, and try to find as many animals as possible to get the most points! There are also some mythical animals (like a griffin) in the mix, so for starters you might want to leave those out first.
Number of players: 2-12
Play time: 20 minutes
Recommended age: 4+
4) Catan: Junior
Again, this is the kid version of popular board game Catan, which, if you haven't tried before, I highly recommend. It's about strategy, some luck, and lots of trades with your friends. (We trade insults in the process as well, but all in good fun.) Anyway, back to the game. With Catan: Junior, players take on the role of pirates and also get five different resources just like the original version. By receiving resource tiles, you can build ships, pirates' lairs, or development cards (to be played immediately upon purchase). To get these items, you pay with your resources.
Number of players: 2-4
Play time: 30 minutes
Recommended age: 6+
5) Classic Twister
I've played this once or twice, and the more players there are, the funnier it is because you'll be tangled up with each other's limbs trying to get your hands and feet on the correct spots on the mat. Maybe I should have led with that. Twister isn't a board game like the others; it's actually a sheet on the floor and to play you actually have to be on the mat. A spinner tells you which hand or foot should be on which colour spot, so you have to maneuver yourself into the correct positions. That's about it!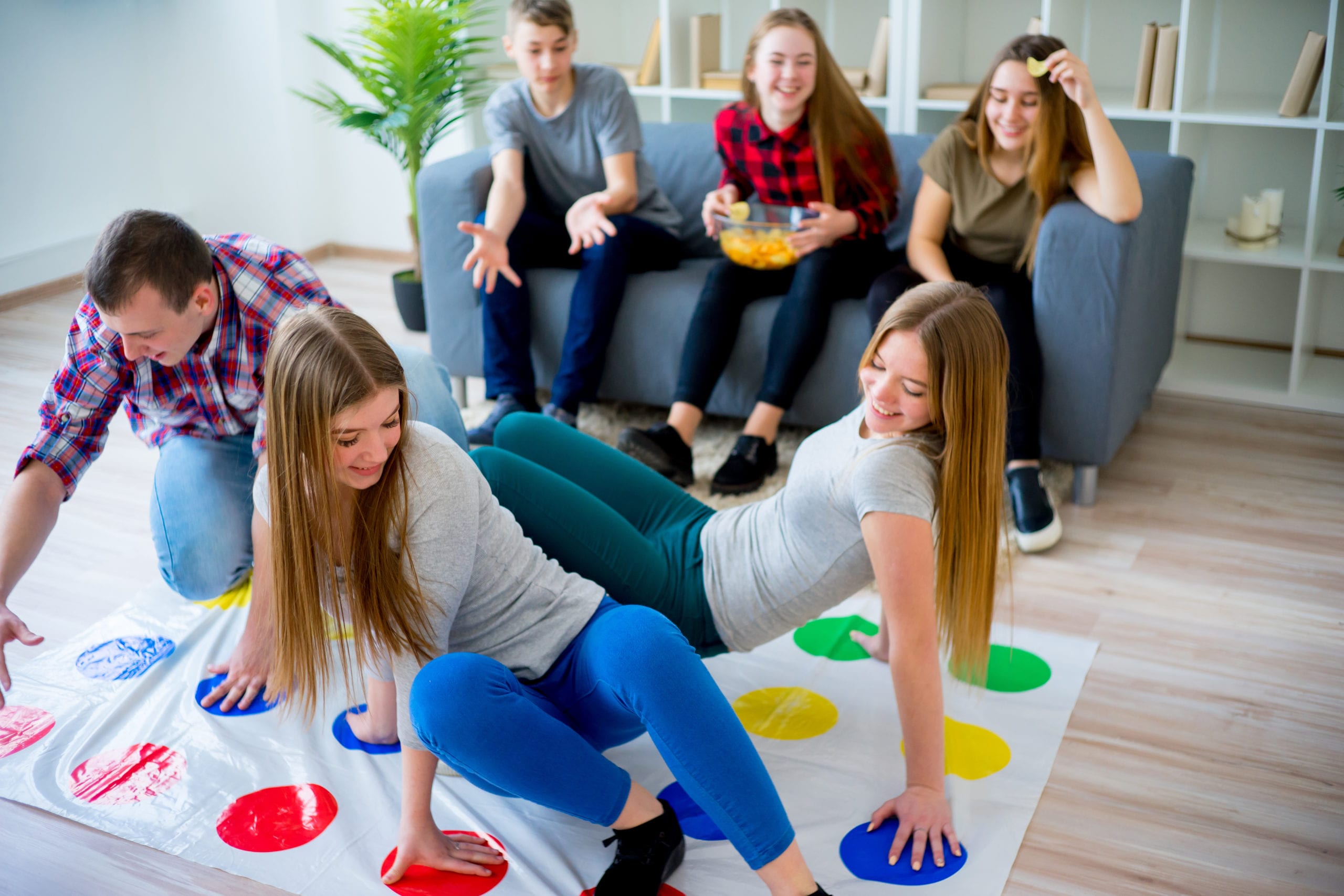 Number of players: 2-4
Play time: Unspecified
Recommended age: 6+
6) The Game of Life Junior
This game is basically about kids choosing the adventures they have on a family vacation, and they can do so by choosing their manner of transportation as well. The objective of the game is to collect 10 stars, though you can lose stars during game play as well. There are some action cards so kids won't get bored, and some of these action cards will provide kids with a star, or make them lose a star. Actions include singing or acting out–the choices are varied, so you'll definitely have good fun playing this game!
Number of players: 2-4
Play time: Unspecified
Recommended age: 5+
7) Banana Party
In this game, you become monkeys, and you want to steal each other's bananas. This game features a vertical board and "limbs", where you can hang your monkeys on them. An active player rolls the die and takes an action according to the die, which isn't numbered but has different icons to tell you what to do. By turning a limb, there's a chance you "kick off" another player's monkey (if they're on the same limb), and take their bananas. The game continues till all bananas are taken, and the player with the most bananas wins!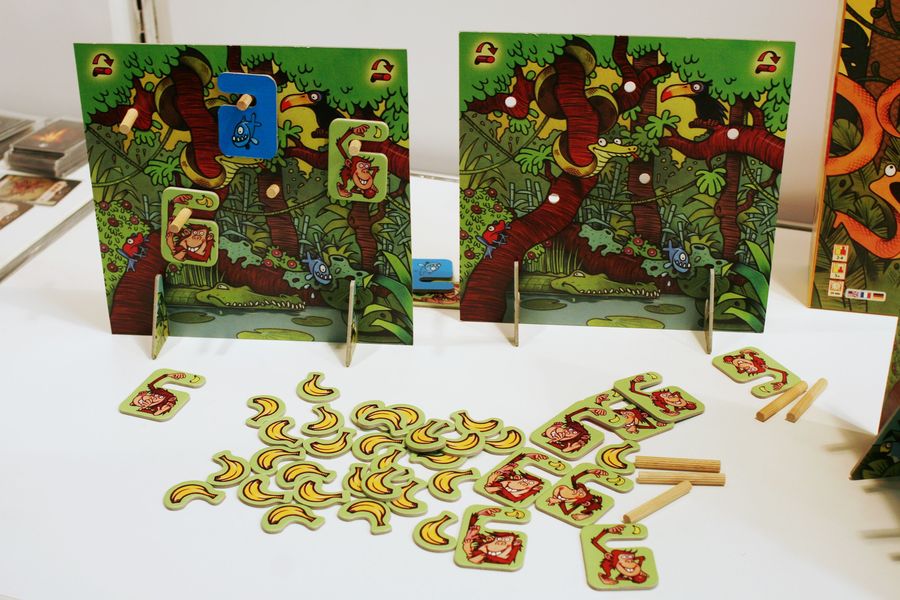 Number of players: 2-4
Play time: 20 minutes
Recommended age: 5+
8) Ticket to Ride: First Journey
Ticket to Ride: First Journey is, again, the kiddie version of Ticket to Ride. In this game, players collect train cards, claim routes on the map, and try to connect the cities shown on their tickets to achieve victory. Cities are connected with a contiguous path of trains in order to complete the ticket, and the first player to complete six tickets wins! Alternatively, if someone has placed all twenty of their trains on the game board, then whoever has completed the most tickets wins! There's a USA and Europe version, and other possible locations as well.
Number of players: 2-4
Play time: 15-30 minutes
Recommended age: 6+