Ever since the whole COVID-19 situation started, unfortunately, we have had no choice but to start embracing the "new norm" which would be constant social distancing, and of course, by staying at home. We all gotta get used to being indoors, hence, we've come up with a list of essential items that will make staying at home easier! 
---
1) Manual Food Chopper
Need a quick fix to chop your onions and garlic? Instead of whipping out a blender, it takes time to plug it on and stuff. With this manual food chopper, all you need is to pull the string 5-6 times, and all your vegetables, meat, or ingredients are chopped!
You can find it on Lazada here.
2) Measuring Spoon
Ever since the MCO started, everyone became a self-made home baker! It can get pretty tedious to get the right measurements, so using this measuring spoon would be a fast and easy way to measure all the necessary ingredients since the measurements, that is up to 8, are on the spoon itself!
You can find it on Lazada here.
3) Phone Screen Magnifier
We can't deny that most of the time, we're on our phones. What's worse is that while we are having to stay at home to practice social distancing, our time is mostly spent using our phones. To save our eyes, this phone screen magnifier could come in handy! Which is better – watching a movie on your tiny screen, or an ultra-HD 8-inch screen that's also extendable? I bet it's the latter!
You can find it on Lazada here.
4) Popcorn Maker
Since cinemas are at high risk for COVID-19, it's not unexpected for people to be avoiding them for awhile. That means resorting to watching movies at home! Combining with the previous item, watch your favourite movie with a bigger screen together with an electric popcorn machine! I'm sure a good movie isn't complete without the delicious caramel popcorn you'll buy in cinemas!
You can find it on Lazada here.
5) Ankle Weights
Gyms are also one of the places that are considered medium to high risk. Most of us have turned to buy dumbbells and other equipment, but did you know you could easily lose some calories by just walking around the house with these ankle weights? Up to 3kg, just strap these babies on and you're on your way to losing some fats!
You can find it on Lazada here.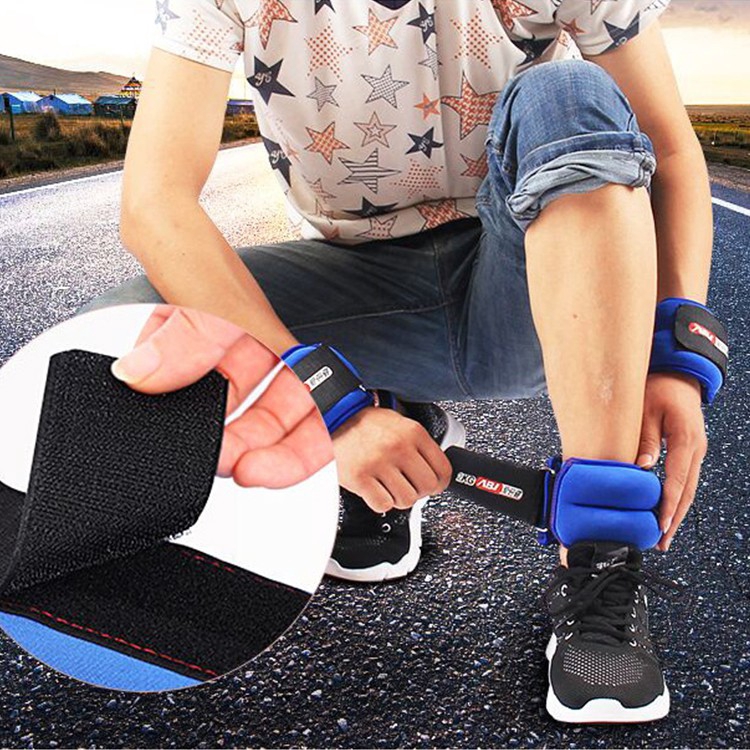 6) Xiaomi Cordless Screwdriver
In every household, you probably need a screwdriver. During these trying times, it might be even hard to get the tools you need or get a hold of a handyman. Plus, with all of us staying at home, we'll buy a bunch of furniture to make us more comfortable. Trust us – Xiaomi's cordless screwdriver will save your life and is worth your investment. There are 12 Steel Screw Bits consisting the common screw points, this is basically an all-in-one screwdriver. Remember those times when you need two different screwdrivers for different screws? Well, say goodbye to manual screwdrivers!
You can find it on Lazada here.
7) Quick Rice Washer
We can't dine out as much as we want to before the pandemic. Hence, we'll have to cook at home most of the time. Rice is a staple for almost every Malaysian – why not consider making your life easier by getting this easy rice washer? All you have to do is pour the rice in, shake it, and pour the water out through the filter! It's that easy! You don't need to manually make sure you don't accidentally pour out the rice together with the water when you drain it!
You can find it on Lazada here.
8) The "Real" Essentials
Last but not least, who can forget about the "real" essentials during these trying times? We're talking about face masks, hand sanitisers, and alcohol wipes. The first two are especially necessary when heading outdoors, while alcohol wipes are versatile to use at home and outdoors as well. Even when it's not for Covid-19, these items could be part of a good hygiene routine!
We hope you find this list useful! With so many items that could save time and ease our daily lives, you simply can't choose to ignore them. Remember to practice social distancing and only go out whenever necessary!