Pancakes aren't just for breakfast. You can basically have them anytime you want. And best of all, they come in various toppings other than your usual honey/maple syrup and butter. Here are 8 delicious pancakes you should try in Klang Valley, conveniently in alphabetical order!
---
1) Frisson Coffee Bar
Their choice of pancakes may be limited, but they sure look Instagrammable and taste scrumptious. Both of their pancakes are chocolate-based (how else they are named "Snickerlicious" and "Nutty Nutella"?) served alongside a scoop of premium ice cream and drizzled with dark chocolate sauce.
FB: frissoncoffeebar | IG: @frissoncoffeebar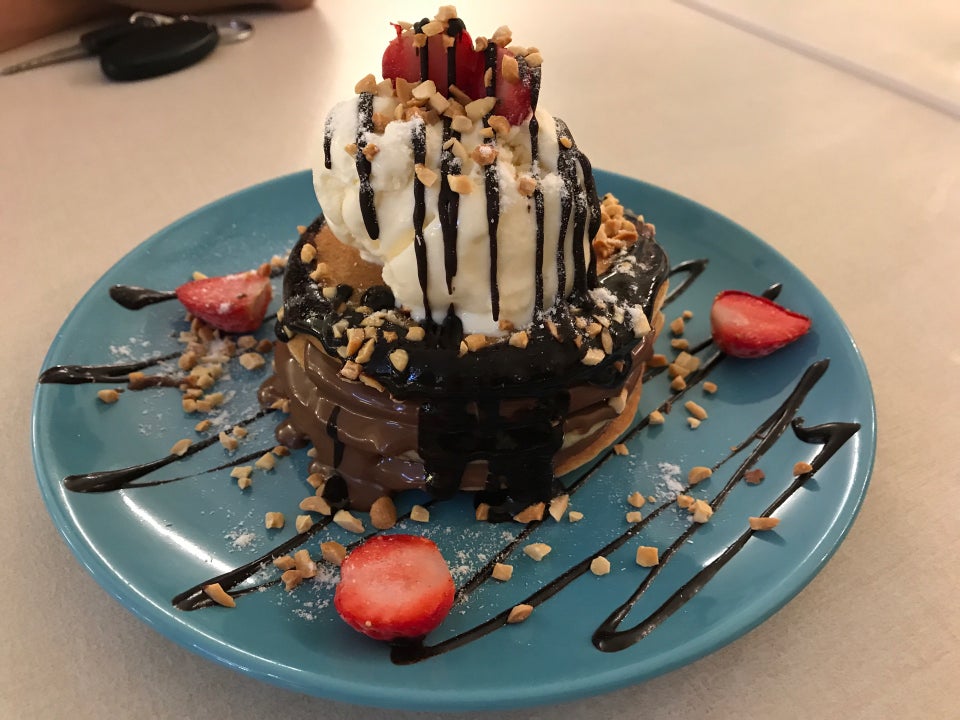 2) Jam & Kaya Cafe
Sweet? Or savoury? Better yet, why not a mix of both? Their signature "Farmer's Pancake Breakfast" is a pancake dish of chicken ham, hash brown, sauteed button mushrooms, and sunny-side up drizzled with honey syrup.
FB: jam8kayacafe | IG: @jam8kaya
3) Neighbour's Coffee Bar
Soft and fluffy. That pretty much sums up their famous Japanese Fuwa Fuwa pancake at Neighbour's Coffee Bar. Besides, "Fuwa Fuwa" actually means "fluffy fluffy" in Japanese (so, that explains everything). You can have them paired with whipped cream and pancake syrup or other toppings like strawberries or even soft serve ice cream. Best of all, their Japanese Fuwa Fuwa pancake is freshly made upon order.
FB: neighbourscoffeebar | IG: @neighbours.coffee
4) Paddington House Of Pancakes
With more than 100 pancakes to choose from, you will definitely be spoilt for choice at Paddington House of Pancakes! You can opt for a stack of three or six. Now, this is where the fun starts: pick your toppings from the menu. Blueberry maple butter, caramel sauce & ice cream, New York cream cheese with strawberries & ice cream — you name it, they have it! You can even get to create your own pancakes (no, you don't have to make the batter and flip them yourself). All you have to do is simply choose your type of pancake, toppings and sauces.
paddingtonpancakes.com | FB: PaddingtonPancakes | IG: @paddingtonpancakes
5) Red Kettle
Red Kettle's pancake varieties are all freshly made in-house. Yes, even their pancake batter. You can start by tasting their "Classic Pancakes", a good old-fashioned pancake dessert served with nothing more than butter and maple syrup. But if you are adventurous enough, why not try their local-flavoured "Apam Balik Pancakes"? They come with savoury toppings of peanuts, corn and butter. Finally, a mix of Gula Melaka syrup and coconut sauce drizzled all over the pancakes complete this delectably sweet dessert worth throwing all your diet plans away.
redkettle.com.my | FB: RedKettle37 | IG: @redkettle37
6) The Daily Grind
Gourmet burgers may be their main specialty, but if you have room for more, don't leave without trying their Dolly Pancake Stack. It comes with grilled bananas, peanut butter, and almond praline — all generously blanketed with chocolate sauce. The Daily Grind even cheekily added a Barbie-like plastic doll on the top, with the chocolate sauce itself serving as a "dress".
thedailygrind.com.my | FB: Thedailygrindbangsar | IG: @thedailygrind_kl
7) Tryst Cafe
When comes to pancakes, choices are aplenty at Tryst Cafe. There are classic favourites like butter & money and kaya & butter. If you like your pancakes fruity, you can opt for peach melba or strawberry/mango puree. Not to mention they even serve pancakes with spicy toppings such as chilli con carne and creamy beef curry.
FB: trystss15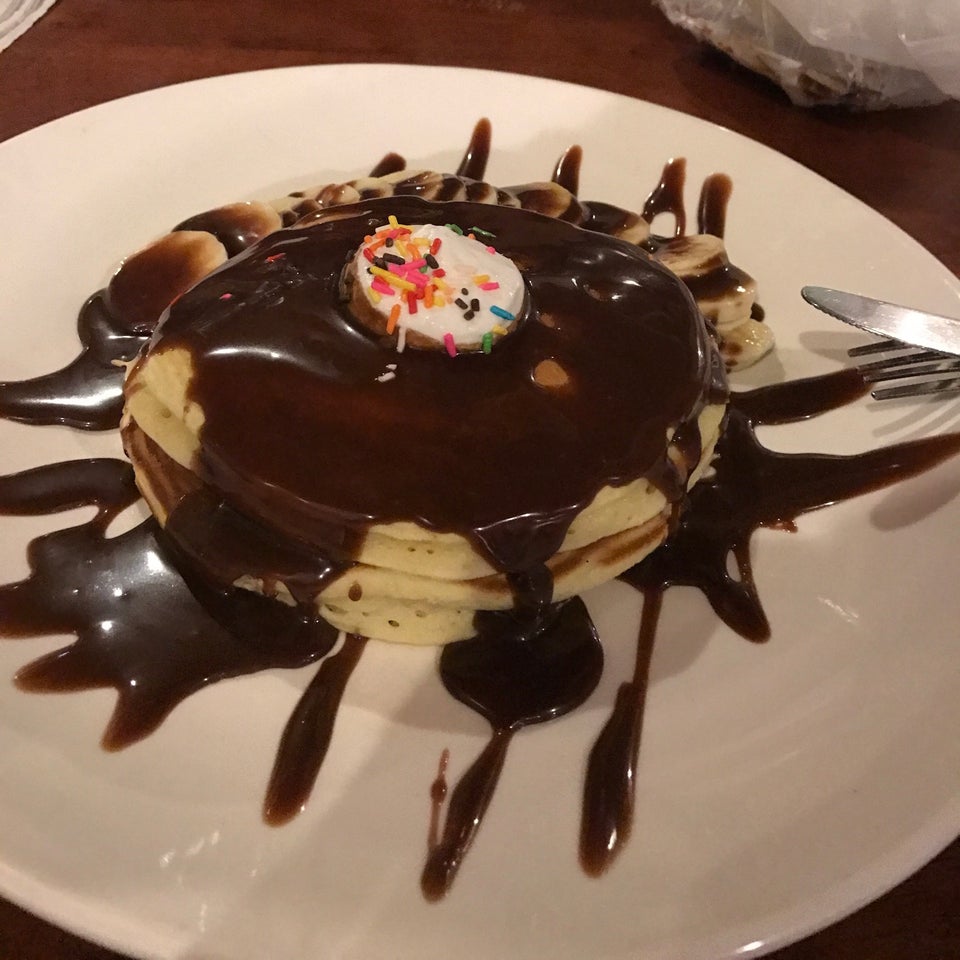 8) Upstairs Cafe
Most patrons know Upstairs Cafe because of their signature red velvet cake. But their "Buttermilk Pancakes" are no slouch either. The stacked pancakes are dusted with powdered sugar and topped with butter and chocolate chips. And that is not all, as each plate comes with a side serving of maple syrup, whipped cream and mixed berries.
IG: @upstairscafe
---
https://www.facebook.com/tallypressmy/