Peanut butter needs no introduction. It is one of the world's most popular spreads other than jam, butter and margarine. You can choose to spread it on a piece of white bread or eat it straight out from the jar. But the truth is, there's more you can do with it and these are 8 Creative Ways To Enjoy Peanut Butter!
---
1) Make an Elvis
No, we don't mean by using peanut butter to draw a portrait of the late King of Rock n' Roll. But rather, incorporate creamy peanut butter onto a burger patty and top it with chicken, beef or pork bacon strips. Think of it as a unique condiment to replace the good old-fashioned chilli, ketchup and/or mustard sauce. Adding peanut butter to a juicy burger gives you an extra savoury kick with a nice, nutty taste. Fun fact: The Elvis actually refers to the legendary singer himself, where one of his food favourites happens to be peanut butter and banana sandwich.
2) Mix Peanut Butter Into Protein Balls
The peanut butter itself is packed with protein. So, why not use incorporate this delicious nutty spread into a protein ball? Here's how you can do it at home: Stir together peanut butter, rolled or instant oats and some honey (if you like it sweet) in a mixing bowl until well-combined. You can also add other ingredients like chocolate chips or chia seeds for some added bites. Next, start rolling the mixture into bite-sized balls (it doesn't have to be a perfect shape). Make a batch so you can store them in the refrigerator in an airtight plastic container.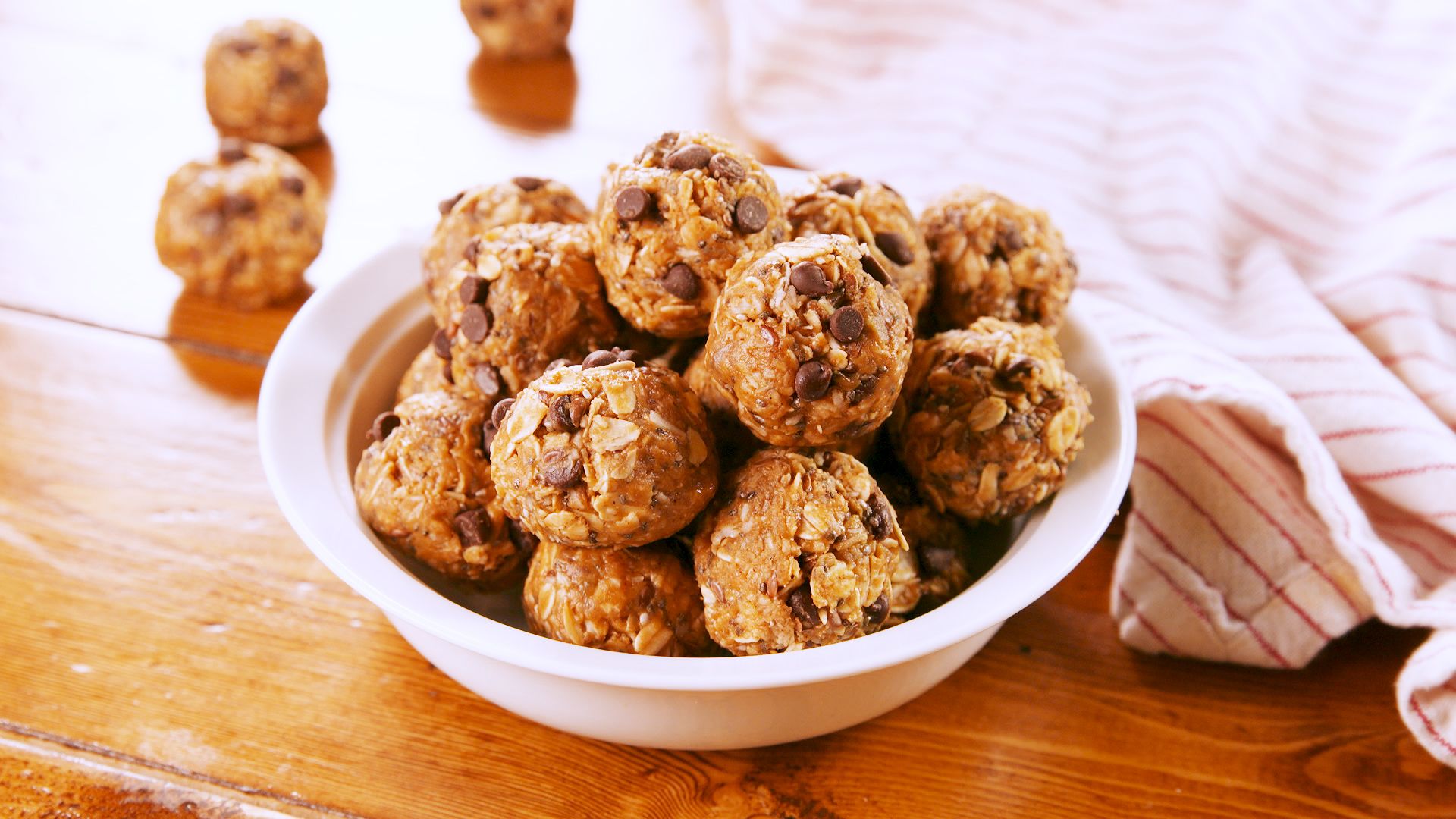 3) Spread On Pancakes
Instead of the usual syrup and honey, why not substitute either of them with peanut butter spread for a change on a stack of pancakes? No doubt a hearty breakfast choice that is enough to make you full! And in case you want to enhance the flavour, top the pancakes with some sliced bananas.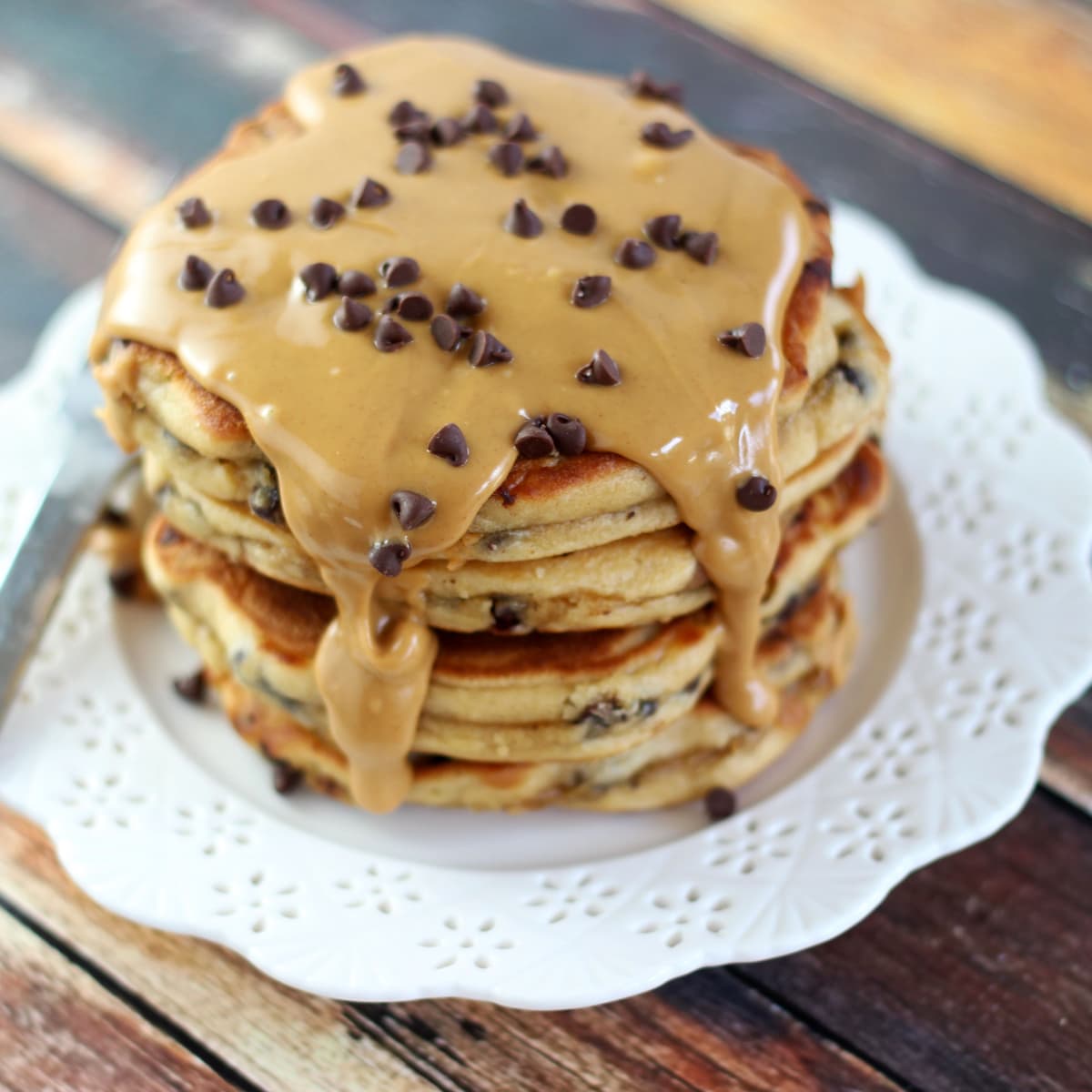 4) Blend Coffee & Peanut Butter Into A Frappe
Forget about buying a cup of ice-blended frappe. Save your hard-earned money and make one at home for a change. While there are different kinds of common flavours (e.g. mocha and chocolate chips) you can concoct, why not try to make a peanut butter frappe? All you need to do is combine peanut butter, coffee powder (you can use instant packets if desired), chilled milk and blend them all together with some ice cubes. Transfer it into a glass and enjoy! You can even top it with some whipped cream if you happen to have some in your refrigerator.
5) Add Peanut Butter Into Oatmeal
Among the words that best describe this wholesome breakfast staple is "versatile". You can add different ingredients into a bowl of plain oatmeal, namely honey, sliced bananas, apples, chopped berries or nuts. Speaking of nuts, stirring some peanut butter into oatmeal adds a nutritious boost to your breakfast meal. It also helps to make your oatmeal tastes creamier with a subtle, nutty flavour.
6) Use It As A Salad Dressing
Common condiments like mayonnaise, thousand island and apple cider vinegar are typically used as a salad dressing. Every person has their own favourite but if you are looking for a change, try adding some peanut butter into your favourite salad and toss them all together.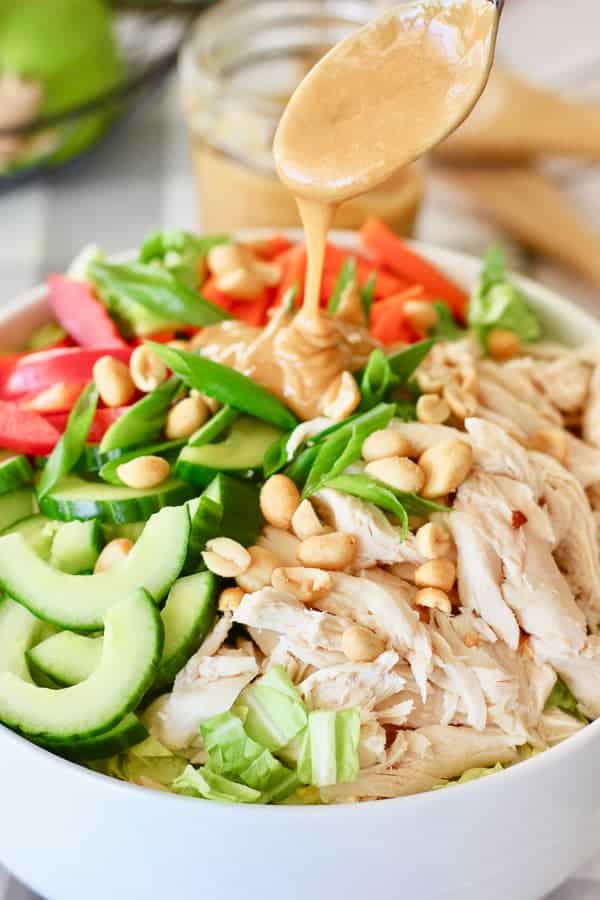 7) Toss It Together With Noodles
Okay, this recipe actually isn't new. But it's worth trying, particularly if you haven't thought of mixing peanut butter and noodles together before. Just boil a noodle block in a hot water as usual and drain it. Then, combine together creamy peanut butter, sesame oil, soy sauce and whisk them until well-combined. Or at least until it achieves your desired level of creamy consistency. Pour the sauce all over the noodles and toss them all together using a pair of chopsticks until everything is well-coated. You can also sprinkle some sesame seeds and chopped spring onions on top of the peanut butter noodles if desired.
8) Make Peanut Butter Ice Cream
No ice cream maker? No problem. The good news is, you are still able to make your own ice cream even without it. Take peanut butter, for instance. All you need is four ingredients where you can easily get in the supermarket: creamy peanut butter, sweetened condensed milk, heavy cream and vanilla extract. Just whip all ingredients except heavy cream in a mixing bowl until smooth. In a separate bowl, beat heavy cream with an electric mixer to stiff peaks. Fold the cream into milk mixture before transferring them into a freezer-safe bread pan or container. Cover it with plastic wrap and freeze for around 4 to 6 hours or until firm.