This Mother's Day will fall on Sunday, May 13th. As usual, no Mother's Day celebration would be complete without a whole cake on the table (unless your mom is not into cakes for some reasons). Here, we have round up 8 best bakeries to purchase your upcoming Mother's Day cake in Klang Valley.
---
1) RT Pastry House
This year, RT Pastry House offers three exclusive cake selections specially made for Mother's Day. They include "Blossom Love" (yam & pudding), "Melting Heart" (chocolate orange) and "Rosy Happiness" (raspberry rose). Cakes are available in either 6 inches or 8 inches. Click here for more info.
rtpastry.com | FB: @RTPastryHouse | IG: @rtpastryhouse
2) Cat & The Fiddle
Is your mom a cheesecake lover? Then, Cat & The Fiddle's cheesecake selections will satiate her taste bud. For instance, there's "Queen Of Hearts", a heavenly combination of strawberry puree and rich cream cheese. In case you are unsure which cheesecake to pick, why not opt for the "Cheesy Mix"? This assorted cheesecake contains 5 different flavours ranging from "Over the Moon" (Classic New York) to "Paws of Fury" (Yuan Yang Coffee & Tea). It's a motley of cheesy delight that guarantees to make your mom happy.
catandthefiddle.com.my | FB: @catandthefiddlemy | IG: @catandthefiddlemy
3) Humble Beginnings
Humble Beginnings is mainly known for their Mille Crepe varieties. Each cake is handmade using the finest ingredients available with no artificial flavours and preservatives of any kinds. Some of their Mille Crepe selections include "French Vanilla", "Mango Cheese", "Swiss Chocolate Velvet" and "Lemon Cream Cheese".
humblebeginnings.com.my | FB:@HumbleBeginningsMilleCrepe | IG: @humblebeginningsmillecrepe
4) Hogan Bakery Malaysia
The Taiwan-based Hogan Bakery offers two types of Mother's Day cakes this year: the "Berries Cheese" and "Marble Forest". The first cake consists of a crunchy lemon coconut crust base layered with cheese mousse alongside a topping of raspberry glaze. Next up, it's a chocolate-based cake packed with the likes of chocolate mousse, cherry jelly and dark cherries. Got you tempted yet?
FB: @hoganbakerymalaysia | IG: @hoganbakerymalaysia
5) Tedboy Bakery
No preservatives, no additives and definitely no added flavourings! After all, your mom deserves the best on her special day and that is where Tedboy Bakery delivers. This Mother's Day, they offer an exclusive coffee mousse cake layered with white and dark chocolate. Then, fresh berries along with a handful of walnuts complete this scrumptious cake offering!
tedboy.com | FB: @tedboybakery | IG: @tedboybakery
6) Moonlight Cake House
Five choices. Five delectable cakes specially created this Mother's Day. First up is the "Queen's Love in Garden", a vanilla sponge layered with strawberry filling. Then, there's "Cocoa Paradise", which consists of vanilla sponge, chocolate cream and dark biscuit filling. "Mom's Cherish" is aimed for red velvet lover, complete with cream cheese filling and fresh cream. Chocolate enthusiasts would look forward to "Red Arome", which features flourless chocolate raspberry sponge with 64% chocolate mousse and raspberry confit. Finally, the "Rich Fruittie" will please mango lovers as the cake filled with mango mousse alongside mango coulis and mango glaze on top.
moonlightcake.com | FB: @MoonlightCakeHouse | IG: @moonlightcakehouse
7) Swich Cafe
Looking for a unique cake flavour this Mother's Day? How about indulging in the rich cempedak taste from Swich Cafe? There are three different cempedak-based cakes you can try: the "Cempedak Cake", "Cempedak Mango" and "Valrhona Cempedak". The latter is actually a combination of Valrhona chocolate layered with fresh cempedak cream. Now, that's we called the best of our both worlds!
swichcafe.com | FB: @swichcafekl | IG: @swichcafekl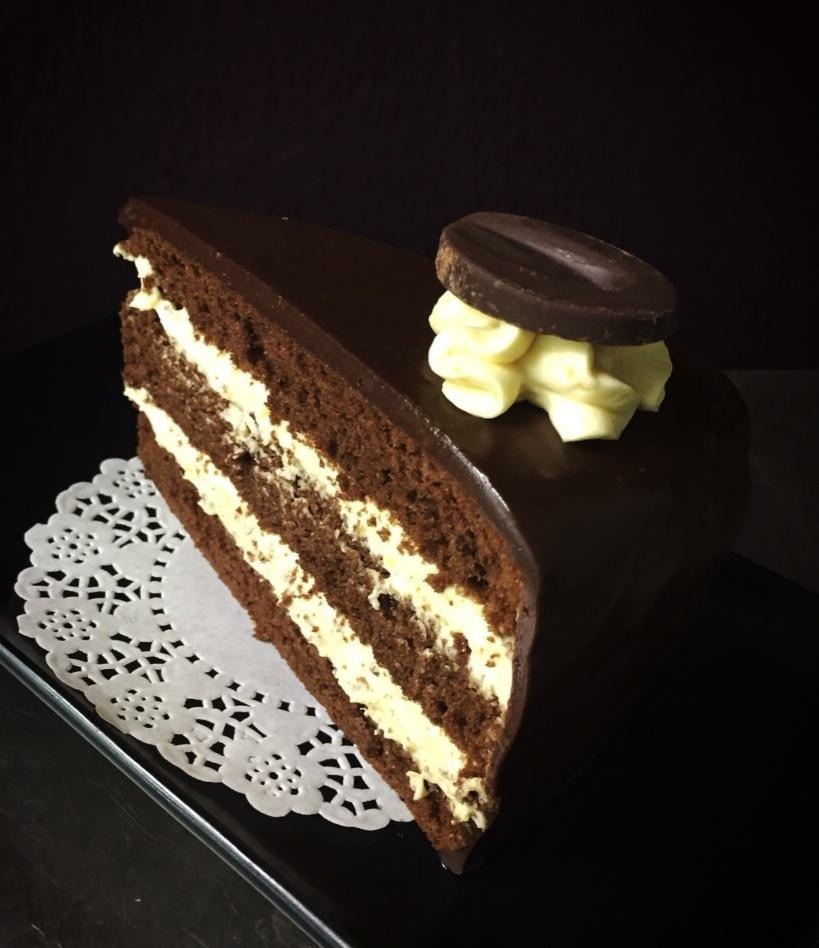 8) The Kneady Baker
Pink is the traditional colour that frequently associated with Mother's Day every year. That being said, The Kneady Baker has created a special Mother's Day vanilla butter cake covered with raspberry filling and buttercream. Assorted toppings including pink chocolate ganache alongside raspberry and rose macarons complete this pink-a-licious cake.
FB: @KneadyBakerMY
---
https://www.facebook.com/tallypressmy/