Get your body moving no matter where you are! Just because the gym is closed and you are not allowed to go out does not mean you can't exercise. Make your own personal gym at home. We promise you it doesn't have to be expensive or require too much space. Read on to add these workout gears for your home workout in your list!
---
1. Dumbbells
One of the things you must have in your home is dumbbells. If you are new to working out, get ones that are lightweight such as 1kg. As you progress, you can switch to heavier dumbbells to increase resistance and build your muscles. You can either get dumbbells with a set weight or a weight training dumbbell kit so you can add the weights when you are ready.
Here's where you can get them: Decathlon
2. Yoga Mat
You're thinking, I'm not into yoga, so why should I get one? Well, despite not being interested in yoga, a yoga mat is handy to have. You can use it as a landing mat for when you are jumping rope. Most home workouts are also usually a full-body movement and sometimes would require you to be on the floor. A yoga mat is what you need for that! And who knows, you just might find yourself into yoga once you find your body all aching from your workouts. The stretches will help you to relax during your slow days.
Here's where you can get them: Sports Direct
3. Resistance Band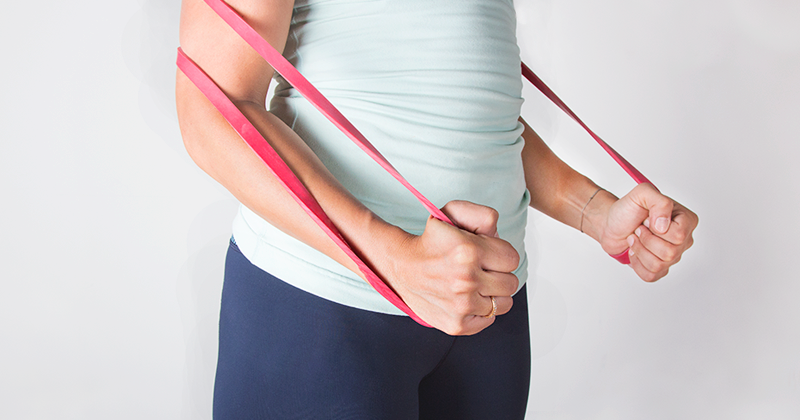 When your workouts are getting too easy for you, perhaps it is time to introduce resistance bands. Use resistance bands to make sure your workouts are still giving you effective results. Resistance bands are used for strength training. If, by some bad luck, you have injured yourself, resistance bands are also used for physical therapy.
Here's where you can get them: Livlola
4. Skipping Rope
If running is just not your cup of tea but you still need to get that cardio in, get yourself a skipping rope and jump away. Not only that, skipping can help to tone your muscles. What's even better is that jumping rope can help you burn calories faster than running. So make sure you have your ropes with you.
Here's where you can get them: Decathlon
5. Yoga Block
A yoga block is a must-have in your home gym if you are practicing yoga. It will help with balance, support, and adding length to your movements. It is especially helpful if you are not as flexible. Yoga blocks help to alleviate pressure on joints, achieve certain poses and ensure the correct alignment.
Here's where you can get them: Manduka
6. Kettlebell
For a high-intensity workout at home, get a kettlebell. This will help you with fat loss. It is a small tool that can help yield great results. Moreover, hip movements with kettlebell added will help you achieve your dream bubble butt.
Here's where you can get them: Fitness League
7. Balance Ball
A balance ball or a yoga ball is also one of the pieces of equipment you can have at home. You may have seen people actually replacing their desk chairs with a balance ball. This is because sitting on a balance ball helps to improve your balance and stability. Your core will always be engaged as you have to ensure your abdominal muscles stay upright. Apart from sitting, you can also incorporate it into your exercise routine for better balance, posture and to improve core strength.
Here's where you can get them: Decathlon
There you have it. Get all this equipment and make your own home gym (or corner). It's time to get moving again!