Well, it's that time of the year again. It's none other than the upcoming 11.11 Lazada's biggest one-day sale. And in case you have been looking for a brand new gaming laptop, this would be the right opportunity to grab one of them and add to cart. Can't decide which model? Perhaps our selected list of 7 Value-For-Money Gaming Laptops To Buy This 11.11 Lazada Sale might help.
---
Built like a tank for both gaming and multitasking purposes, the ASUS ROG Strix G is no slouch when it comes to its specs under the hood. You got a speedy Intel i7-9750H processor with 8GB of RAM and a huge storage capacity of 512GB SSD. It also comes equipped with a GeForce RTX 1660Ti 6GB graphics card, which is capable of running most graphic-intensive game titles such as "Shadow of the Tomb Raider" and "PlayerUnknowns Battlegrounds (PUBG)".
Other highlights include an integrated cooling system that disperses heat and improves better airflow, a tactile keyboard with RGB backlighting and a bright 15.6″ Full HD LED display that looks both vivid and immersive during your gaming session.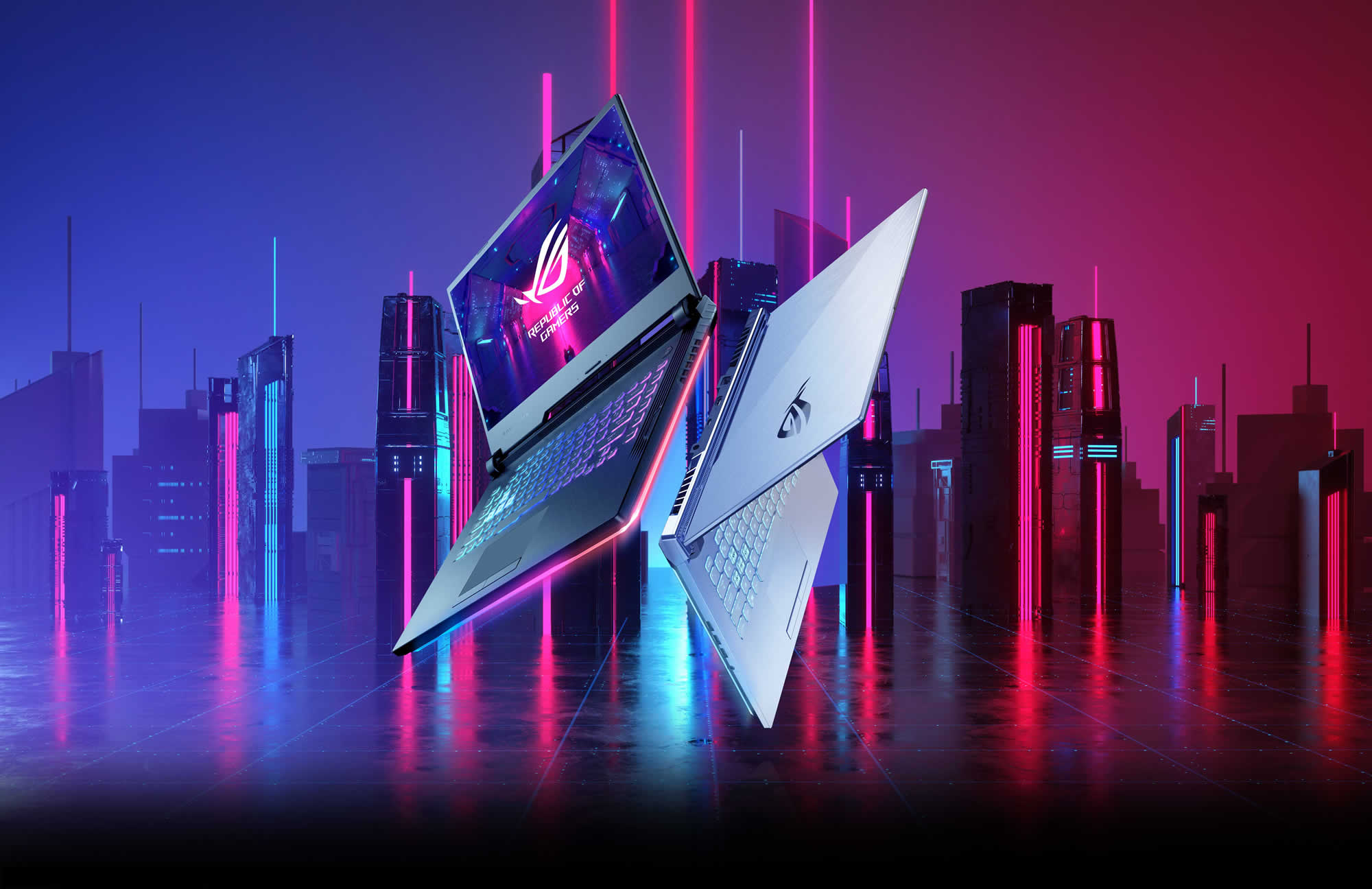 This high-end gaming laptop boasts a slim and lightweight design weighing at just 2.1kg. This, in turn, benefits those who are frequently on the go. Then, there's the display: the Asus ROG Zephyrus S sports a large 15.6″ Full HD panel with IPS technology and a 144Hz refresh rate that eliminates the likes of stuttering and motion blur. What you'll get here instead is more responsive and smoother gameplay.
Under the hood, it packs every essential from a performance-driven Intel i7-8750H processor to a whopping 16GB RAM and 512GB SSD of onboard storage. The laptop doesn't skimp on its graphics card as well, boasting a powerful Nvidia GeForce RTX 2070 with Max-Q that able to handle demanding titles like "Dirt 4", "Red Dead Redemption II" and "Wolfenstein: Youngblood".
If you don't mind using a gaming laptop that runs on an AMD Ryzen processor, you might want to consider this budget-friendly Asus TUF Gaming FX505D model. Within a reasonable RM2,500 price range, you will get a large 15.6″ bezel-less NanoEdge FHD display that gives you better and wider view during gameplay. It also features a 120Hz refresh rate that is essential for minimising motion blur, making your gaming experience all the more fluid.
As for the rest of the specs, the Asus TUF Gaming FX505D is shipped with a 4GB RAM but can be expanded up to 32GB and an internal storage capacity worth of 512GB SSD. And for such a price point, Asus didn't sacrifice its design with flimsy material. To put it simply, this laptop is built tough, passing MIL-STD 810G tests and capable of sustaining harsh conditions such as high humidity and hot temperatures. Coupled with its travel-friendly weight at a reasonable 2.2kg, you can safely bring along your gaming laptop in a backpack. Another notable highlight is the brand's HyperCool technology, which helps to prolong your laptop usage while providing sufficient cooling and airflow.
Given its budget-friendly price tag, it may come with a mid-range Nvidia GeForce GTX 1050 graphics card. But rest assured it still able to handle popular game titles like "Fortnite", "Shadow of the Tomb Raider" and "Counter-Strike: Global Offensive (CS: GO)".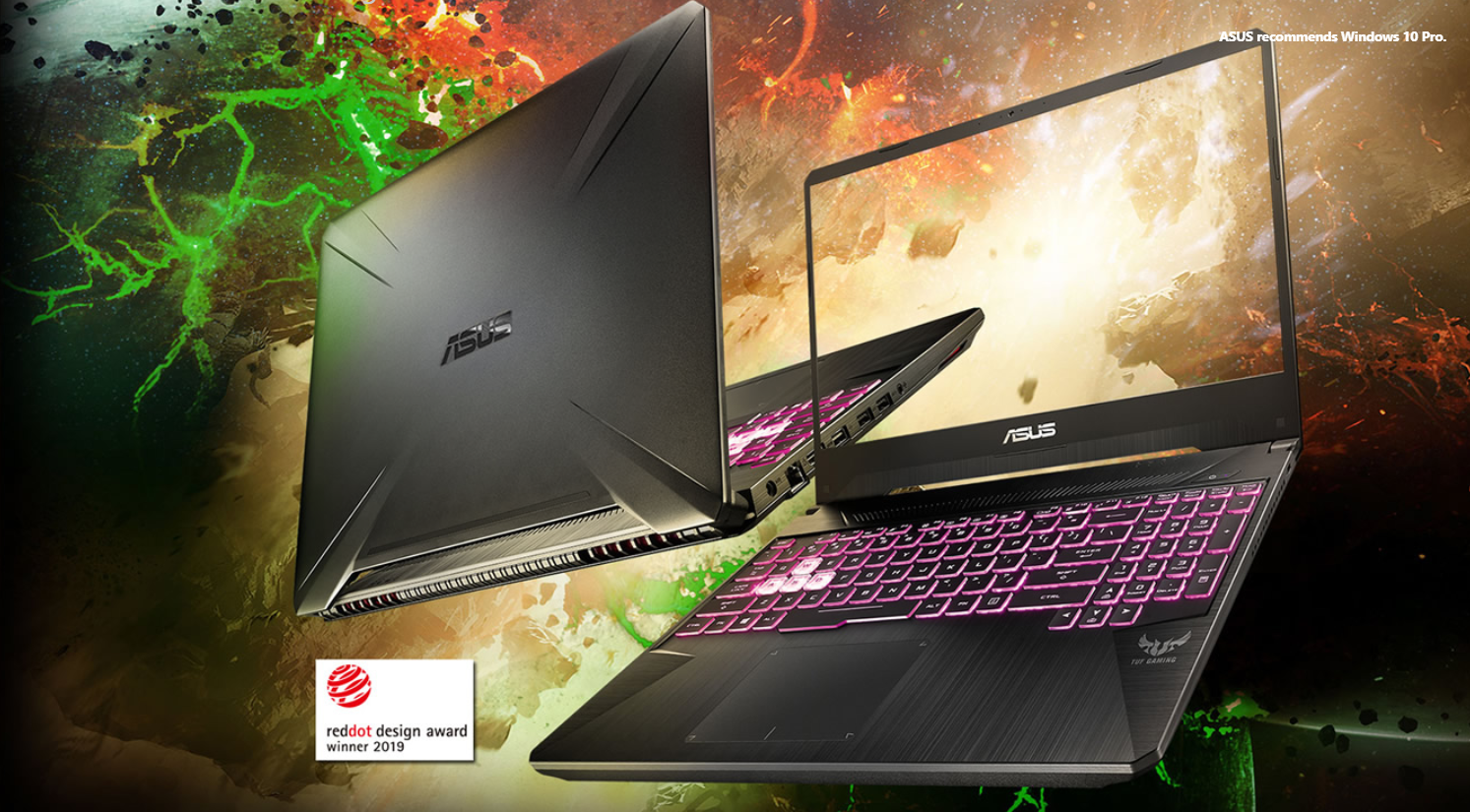 This sleek-looking Dell G3 laptop comes with an all-black chassis and bright blue accents, which can be seen on the likes of its keyboard and touchpad. Specs-wise, it boasts a lightning-fast Intel i7-9750H processor with 16GB RAM along with a spacious combination of 256GB SSD + 1TB HDD of onboard storage. The laptop is shipped with an Nvidia GeForce GTX 1650, which can run numerous familiar game titles like "Battlefield V", "Wolfenstein: Youngblood" and "Apex Legends".
Here's a laptop that combines business and leisure (read: gaming), complete with a speedy processor (Intel i7-9750H) as well as sufficient memory and storage capacity (8GB of RAM & 1TB HDD). It also boasts a 15.6″ Full HD display with IPS technology and anti-glare panel, which isn't great per se but decent at best. Since this also happens to be a gaming laptop, HP throws in a dual fan system to ensure better cooling and airflow, which benefit those who play games for long hours. The inclusion of Nvidia GTX 1650 is just as adequate, capable of running titles like "Overwatch" and "Far Cry 5". Finally, typing with HP Pavilion Gaming 15-DK0011TX is both tactile and comfortable, thanks to its well-designed keyboard coupled with nice-looking green backlighting.
The China-based Machenike may be relatively new in the laptop business, but it's hard to deny their effort in producing the best laptop possible that comes with a value-for-money price. Take Machenike T90-TB1, for instance — a laptop specifically built for gaming and multitasking purposes. It boasts all the usual suspects: an Intel i7-9750H processor, an 8GB RAM and 512GB SSD and a mid-range Nvidia GeForce GTX 1650 graphics card.
Here's another gaming laptop from Machenike, which features a larger-than-life 17.3″ bezel-less display with 144Hz refresh rate to ensure smoother gameplay minus all the annoying frame delay and motion blur. It comes equipped with a powerful Intel Core i7-9750H processor alongside an 8GB of RAM and 512GB SSD storage capacity. The Nvidia GTX 1660 Ti, in the meantime, allows you to play most demanding 1080p games at 60fps.