Ice cream isn't just about vanilla, chocolate and strawberry. Sure, these typical flavors are all-time favorites loved by many people, regardless young or old. But did you know there are plenty of uncommon and experimental ice cream flavors around the world? Get your (imaginary) spoon ready cause here goes…
---
1) Banana Curry – USA
Mention about curry, you might figure India or other Asian regions have their ways of turning this famous spicy dish into an ice cream. But surprisingly, it was made in the unlikeliest country instead — the USA. Apparently, the combination of banana and curry brings a uniquely tropical flavor that is both sweet and savoury at the same time. This banana curry ice cream can be found in Manresa Restaurant in San Francisco and Allium Restaurant in Chicago.
2) Squid Ink – Japan
You may hear or even tasted squid ink pasta before. But an ice cream version? Yes, it does exist and it's from Japan. Like the squid ink itself, the color of the ice cream is just as dark.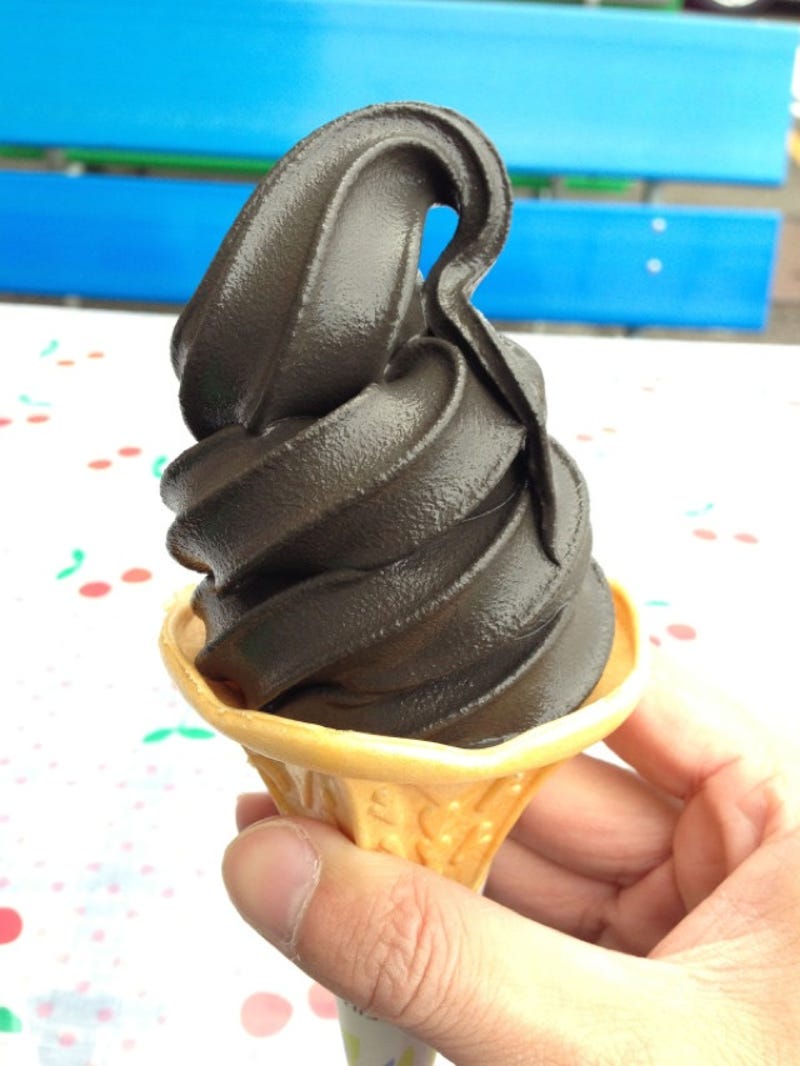 3) Whisky Prune – Australia
There's rum and raisin, and there is whisky prune. Hailed all the way from Australia, this particular alcohol-flavored ice cream is available at Simmo's.
4) Tequila – Mexico
Here is another alcohol-flavored ice cream you can taste with a spoon. Imagine enjoying this boozy frozen treat by the poolside. If you are happen in Mexico, you can get a taste of tequila ice cream at Las Ventanas Al Paraiso in Baja.
5) Olive Oil – Greece
Greeks sure love to cook their food with olive oil. If that's not enough, there's even an ice cream version as well! Typically, the olive oil ice cream is made from Kalamata olives and honey mixed altogether for a sweet and fruity flavor.
6) Creamed Cod – London
If you think fish and chips is common, think again. Apparently, George's Portobello Fish Bar from London manages to come up a fish ice cream of its own. Except there is no fish in the ice cream. Say what? Instead, the so-called "fish" ice cream is actually made of vanilla ice cream coated with vanilla pepper batter. The ice cream is then deep-fried and served with ice cream chips reminiscent of French fries.
7) Nasi Lemak – Malaysia
Finally, how can we leave out our own country? Malaysia has its own unique ice cream flavor and it turns out to be our national dish — nasi lemak! With the exception of coconut rice, the nasi lemak ice cream is served with familiar condiments like anchovies and peanuts. Strange as it may seem, but it's something different worth trying at least once. Cielo Dolci from Kuala Lumpur first introduced the flavor in 2012 and recently, Skream Softserve from Alor Setar also served nasi lemak ice cream.
---
https://www.facebook.com/tallypressmy/