Travelling overseas can be both fun and rewarding. But it can also stress you up if you are not careful enough. This is especially true when you fall victim to one of these 7 Travel Scams That You Need To Be Aware Of.
---
1) Taxi Drivers Who Do Not Use Meters
Not every taxi driver makes an honest living. Some drivers will go as far as making extra money by claiming their meters are either broken or in a worst-case scenario, refuse to turn it on altogether. As a result, they will end up charging you a higher-than-expected price. You can always try to negotiate but either way, you definitely have to pay more. Remember, you have your right to reject the offer and find another taxi instead that uses the meter.
2) People Who "Accidentally" Spill Something On Your Shirt
Here's how it happens: A stranger walks towards you (typically on the street or somewhere with a crowd) and "accidentally" spill something on your shirt. It could be anything from ketchup to a drink. He/She will try to apologise and might even be kind enough to clean up your mess. And while you are being distracted, his/her accomplice will end up pickpocketing you from behind. You probably wouldn't realise your valuables are gone until the scammers leave the scene.
If this ever happens to you, it's best to resist his/her "offer" and go to the nearest restroom and clean the mess up by yourself. And of course, always try to be on full alert regarding your personal belonging(s) whenever you are in a crowded area or busy street.
3) Bogus Police Officers
The job of a police officer is supposed to protect the safety of the citizens and to arrest criminals. But not all of them are legit, as in the ones who are actually in disguise. It can happen anywhere in the cities and this type of bogus police officer will try to intimidate you by showing his or her "badge". This so-called officer will then insist on checking your wallet or passport, where he/she would make up any reason for the sake of a "routine check".
You can avoid this by insisting on their names and identification numbers and you will call the police for clarification. Also, never ever hand over your wallet or passport. Even if they insist, try to be firm and ask to accompany them to the nearest police station.
4) The "Slow Count" Trick
This happens when a cashier will purposely count your change slowly at the register or counter. He/She is practically hoping you will lose patience and simply grab the change and be on your way instead. Don't rush because you will end up receiving lesser change than what you should be getting.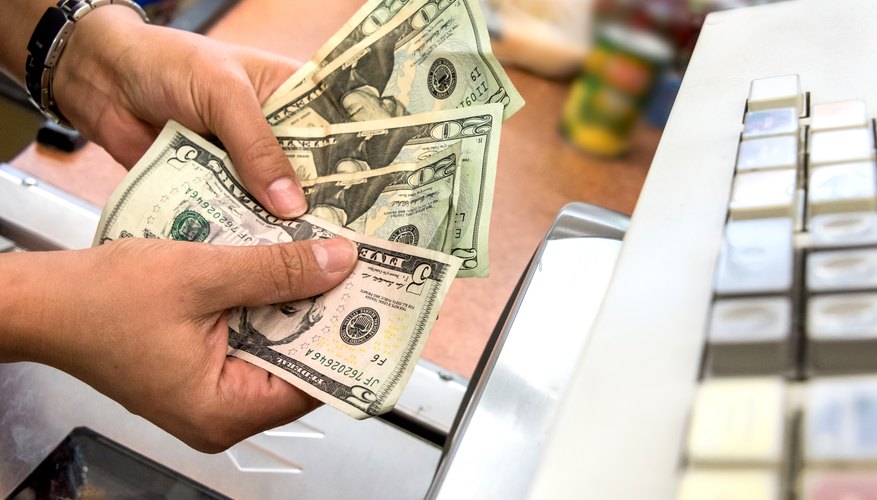 5) Fake Hotel Website
Not every online hotel reservation is legit. Unaware travellers will find themselves as victims when they reserve a hotel of their choice and have already made payment. What really happens next is that the so-called hotel website turns out to be a bogus third-party site. They basically prey on victims by scamming their money and stealing credit card information. It even happened to "X-Men" actor James McAvoy back in November, who nearly became the victim of an online holiday scam while booking The Ritz Carlton Abama hotel in Tenerife.
Which is why it's important to double-check the website before you make any reservation. Make sure the URL begins with "https://" and has a security lock that marks green in colour on your web browser. If you are still sceptical, locate the company's phone number and make a call to verify. Better yet, forgo the third-party hotel website that is too good to be true and opt for trusted and well-known brands such as Agoda and Trivago instead.
6) "Hotel Rats"
No, not literally the rats themselves. But rather, this refers to a gang of organised thieves who steal hotel guests' luggage and personal belongings. They basically work by targeting popular hotels during peak seasons and disguise themselves as "tourists". This type of scam most commonly happens in Paris, even though it can occur anywhere around the world. Some of these "hotel rats" are even professional enough to break into the hotel rooms and steal whatever valuables that are stored inside.
Always be vigilant with your belongings and try not to lose sight of them whatsoever. If you need to go and do something (e.g. toilet break), have someone (e.g. your trusted friend/companion) to watch over your belongings.
As for the possible case of a hotel room break-in, you can safeguard your belongings by turning on the television (if your room has one) to trick the "hotel rats" that someone is inside. Alternatively, leave a "Do Not Disturb" sign outside the door handle whenever you are heading out or secure your luggage to any permanent fixture in the room. This will probably annoy the thieves since they need to waste their time to dismantle the locks and such.
7) The "Flat Tyre" Scam
This usually occurs when you rent a vehicle in a foreign country. Then, there will be "highway pirates" targeting your car while you are on the road.
Here's how it works: The so-called "good samaritan" who is actually one of the "highway pirates" would gesture towards your tyre, indicating there's something wrong with it. You, as an unaware tourist driving an unfamiliar car, would choose to pull over and get out to investigate the tyre problem. They will stop their car as well and approach towards you by offering their "assistance". And while you are distracted by their "kindness", his/her accomplices would find a way to quietly steal any valuables inside your vehicle. By the time you realise your valuables are gone, these "highway pirates" are probably out of sight as well.
Always keep your valuables or any personal belongings locked at the back of the trunk or inside a glove compartment before you even begin your journey. Even if someone keeps gesturing on your wheels and hoping you would pull over on the highway, at least continue driving until you reach somewhere busy (e.g. petrol station, convenience store or any public area with lots of people).
---
https://www.facebook.com/tallypressmy/