How many of us have grown up listening to our parents say this a thousand times over: "Money is hard to earn!" And then it didn't really stick because well, we weren't earning back then? Now that we are, do you feel like money is hard to earn, especially if you have a family to feed? But not to worry, for not all things require you to spend big bucks! Here are 7 things you can buy for only RM38 these days, even for your family!

---
1) Butterfly Park Admission
For an affordable RM38, you can get your whole family (2 adults and 3 children) a trip to our very own Butterfly Park! The Butterfly Park is a perfect place to visit during weekends or holidays, providing a chance for everyone to go back to nature and for the whole family to bond. Best of all, it's adjacent to the Lake Gardens and Bird Park as well, so you can visit a few places at once.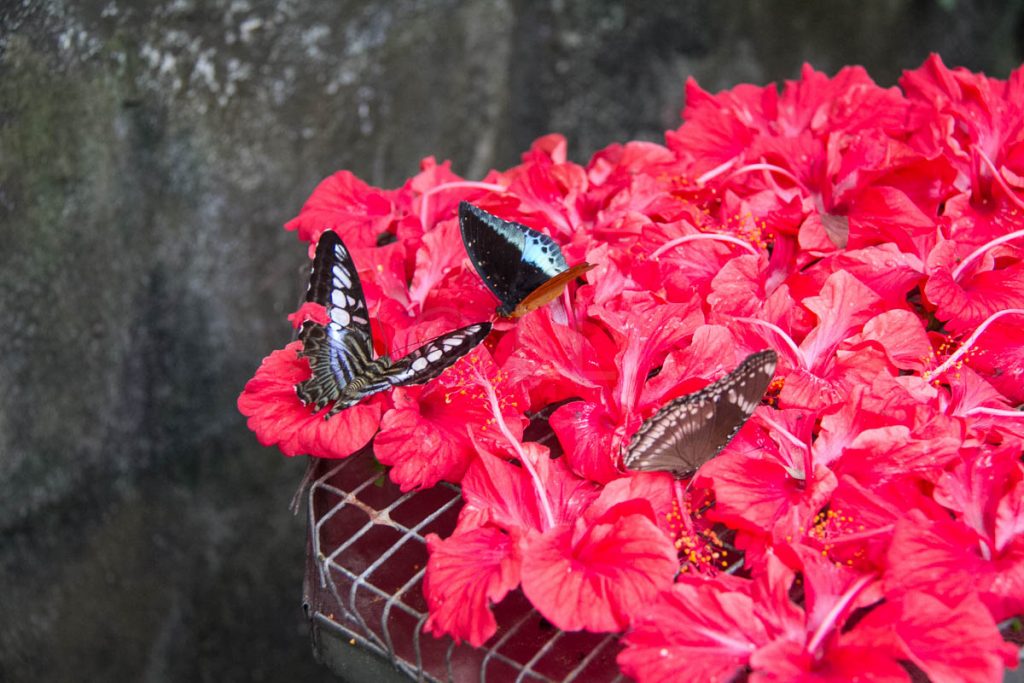 2) Dim Sum
Sounds too good to be true? Dim sum for RM38? Am I sure? Yes, yes I am! At Federal Hotel, you can indulge in their weekend dim sum brunch buffet for only RM38 per person, as long as you buy this promotion through Fave. What are you waiting for? Hit up your family members now for dim sum this weekend! This dim sum buffet is available at Mandarin Palace within Federal Hotel.
3) Pizza
Unsure what to eat for dinner or simply too lazy to cook? Why not get some pizza delivered right to your doorstep? For RM38.90, you can now get 2 regular pizzas with extra cheese, from Domino's. Take it easy for your next family meal and just get these pizzas instead, for everyone loves pizza!
4) Karaoke
Is there a budding singer in your family? It's time to hit the karaoke centre! Karaoke centres are great for relaxing and spending time together as a family while belting out your favourite tunes. For a maximum charge of RM35 per person, sing to your heart's content! Affordably fun, this should be your next family activity!
5) Kids Gym
At Young Explorer Kids Gym, you can let your young one go exploring in their Adventure Maze. The Adventure Maze playground is specially designed to allow kids engage in different types of physical activity, all of different levels and difficulties. Children will be able to hone their motor skills here while parents can take a break. RM38 well-spent, don't you think?
6) Family Game
There's nothing that brings a family closer than a good game session. While Monopoly, UNO or Scrabble are favourite game brands, why not try out this local one? MGAG has released a game called "The Malaysian Dream Card Game", where you can apparently complain, sabotage and pay your way to becoming the perfect Malaysian. Priced at RM39 on Lazada, this game is definitely new and exciting!
7) Digi Postpaid Family Plan
Good things are meant to be shared, especially between family members! With the new Digi Postpaid Family Plan, all supplementary lines can now enjoy the exact same benefits as the principal line for only RM38/month! In other words, supplementary lines can enjoy the same amount of data, calls and SMSes as the principal line! Last but not least, now all supplementary lines can also sign up for the PhoneFreedom 365 plan, allowing you to upgrade to the latest devices from Apple, Samsung, Huawei and more!
What are you waiting for? Great things for just RM38 don't come by everyday, so head over to Digi's website right now to find out more!