No Halloween month would be complete without revisiting some of the classic and contemporary classic horror movies. Alternatively, you can always check out what's playing in our local cinemas or have fun at a Halloween-themed party by putting on your best costume. And while you're at it, how about carving your very own Jack O'Lantern? Read on as we list down these handy tips to turn your bland-looking pumpkin into something that screams "Halloween!"
---
1) Choose The Right Pumpkin
Here's the sad truth: not every pumpkin is shaped as perfectly as you normally see in an horror movie. But that doesn't mean you have to give up already. Even if you don't manage to get that "perfect" shape of a pumpkin, you still can carve the fruit as long as:
a) It feels solid the moment you lift up the pumpkin.
b) It should sound hollow when you tap on the pumpkin.
c) The bottom surface of the pumpkin has to be flat so it is able to sit steadily on surfaces.
d) The pumpkin shouldn't feel soft when you apply pressure with your thumbs around the stem. If it's soft, that means the pumpkin is no longer fresh and will tend to rot. Pick another one instead.
e) The colour of the whole pumpkin is consistent.
f) It looks as blemish-free as possible. That means little-to-no traces of dark spots or bruises that "cripple" the look of a pumpkin.
2) Prepare The Right Tools
Now that you have bought the pumpkin, it's time to gather all the essential tools for the job. Here is the list of tools you need:
a) A paring knife (for carving designs into the pumpkin).
b) A serrated knife (for carving a hole in the pumpkin).
c) An ice cream scoop, a large spoon made of metal or a melon baller (for extracting the pumpkin seeds).
d) A marker pen (for drawing purposes).
e) A candle, a tea light or a LED light (for illuminating your pumpkin once your carving is complete).
3) Start Drawing!
Unless you are expert enough to carve your pumpkin confidently without any outline, it's best to use this tried-and-true method: get a marker pen and draw your design onto the pumpkin beforehand. Not confident using free-hand drawing? Another option is to find the right pattern of your preferred Jack O'Lantern stencil design online, print it out on a piece of paper and cut out the essential parts where you will use them as a guide to trace the eyes, nose and mouth onto your pumpkin.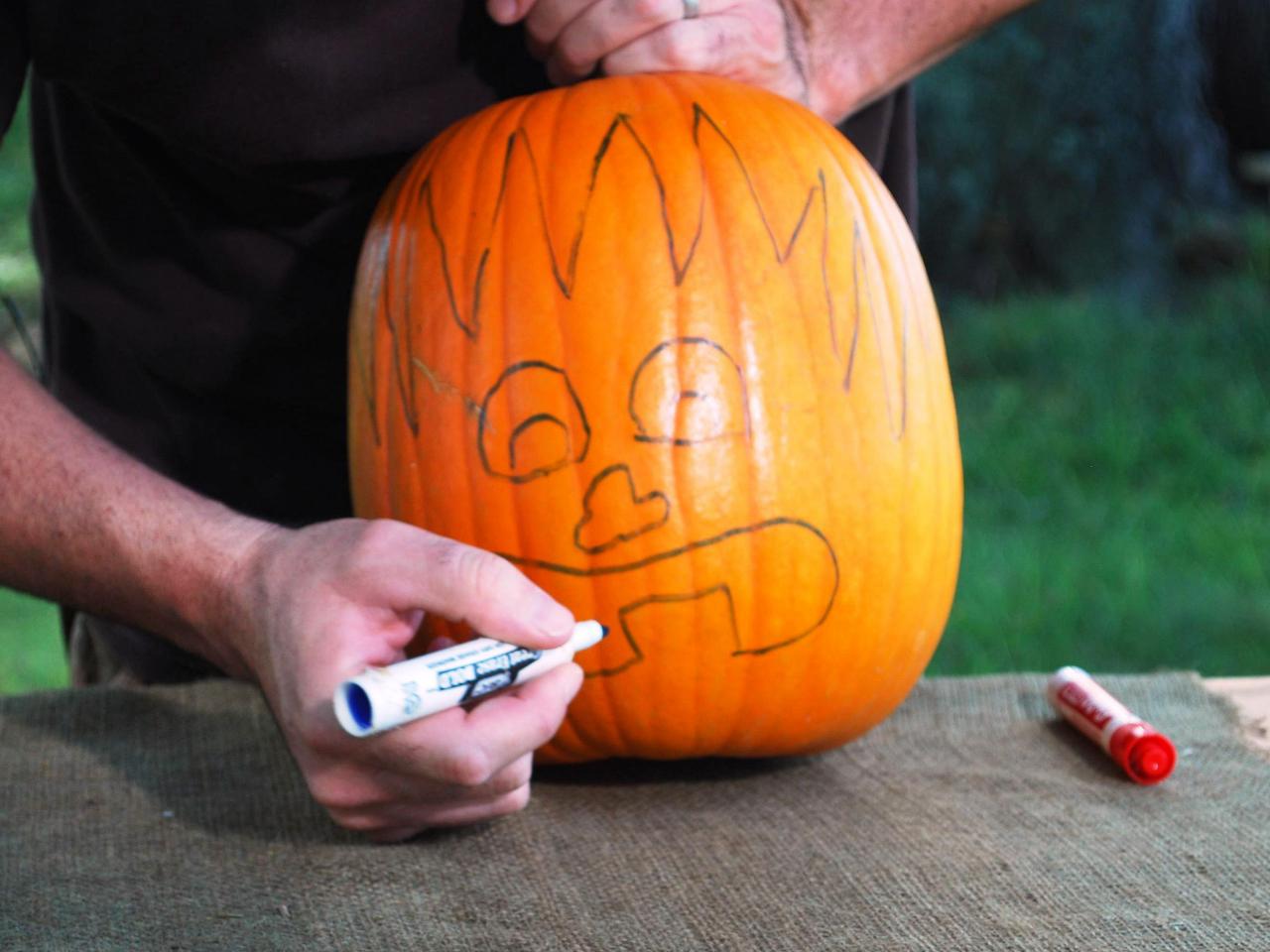 4) Cut The Pumpkin Lid
Next up is to draw a circle around the upper part of the pumpkin to create a lid. Then, use a serrated knife to cut along the outline of the circle that you have drawn earlier. Remember to slice through the pumpkin inward around a 45-degree angle. Pull out the lid carefully and leave it aside.
5) Remove The Pumpkin Seeds And Its Filling
Inside the pumpkin, you will find plenty of seeds that need to be removed. You can use an ice cream scoop, a large metal spoon or a melon baller to scoop out the seeds. You need to scrape out the filling as well, along with all the stringy bits and such as cleanly as possible. This is to ensure you are able to place a candle, a tea light or a LED light inside the pumpkin.
6) It's Carving Time!
Once you have drawn all the facial outline, grab the aforementioned knives (see No. 2) and carve the pumpkin according to the outline. Remember to lay down some old newspaper on the table or floor before you begin your carving process. Doing so would make it easier for you to clean up the mess later on.
7) Light Up Your Pumpkin
After you have completed all the carving process, place your preferred light source (candle, tea light or LED light) to illuminate the pumpkin from inside out. And, that's it — your homemade Jack O'Lantern is all done! Keep in mind that a carved pumpkin can only last for around 3 to 5 days before it will start wilting. So, it's best not to carve a pumpkin too early if you plan to make it last until the Halloween night itself on October 31st.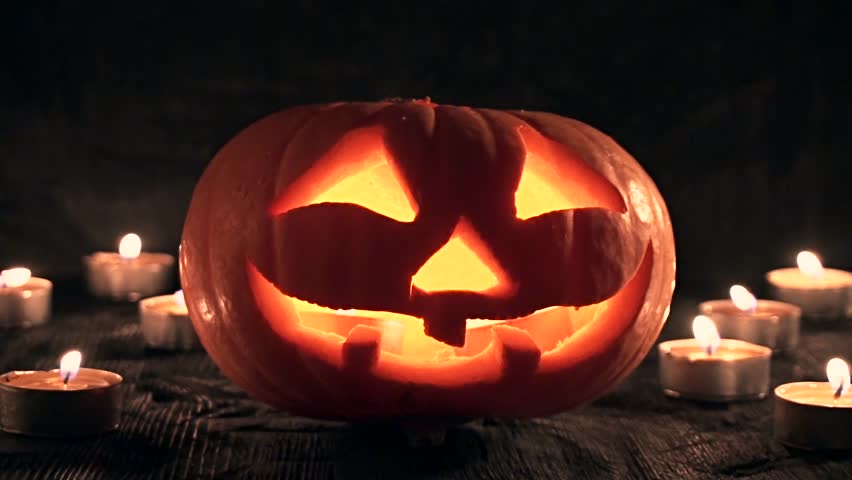 ---
https://www.facebook.com/tallypressmy/