Thailand has always been one of the most popular tourist and travel destinations and their positive image level is further strengthened with winning awards from MasterCard Asia Pacific Destinations Index 2015 and Euromonitor International, recognising Bangkok, Phuket and Pattaya as the world's and Asia Pacific's most popular destinations for international travelers. Whether you are a thrill seeker or looking for a relaxing vacation, Thailand will cater to every avid traveler's dream holiday.
---
1) Traveling to Thailand has never been easier
Malaysians are truly blessed to be the neighbouring country of Thailand. While most Westerners have to sit through an 8 hour flight, Malaysians are able to land themselves in Thailand in less than half of that journey. Having said that, the flight options to Thailand are bountiful with multiple flights daily whether it is AirAsia, Malaysia Airlines to Thai Airways. Thinking of an adventure? You can even drive up the Thai border by heading north from Penang.
2) Low costs of living
Thailand is known for its low cost of living and despite the slump in the Malaysian Ringgit, Thailand remains one of the more affordable countries in Asia to travel to compared to Japan, Korea or even Indonesia. This brings us to the next crucial point….
3) SHOPPING!!!
Every single tourist who arrives in Bangkok would most likely have shopping as their to-do list or even as a 3 day agenda. Whether it is the weekend Chatuchak market or Pratunam Market, this is every girl or shopper's haven. Be sure to wear comfy shoes for the long day, or just buy a new pair from the markets!
4) Hit the beautiful beaches to escape the hustle and bustle of city life
If you are facing an incredibly busy daily schedule and need a place to escape from reality, Thailand also provides that option and luxury to travelers. Thailand has plenty of beaches that you can pick from: Phuket, Koh Samui or Koh Lipe etc. which you are able to pick one to suit your liking and preference.
5) Affordable massages
After visiting the temples and completing your shopping checklist, there is no better way to unwind and pamper those feet or hand by treating yourself to a nice, luxurious Thai massage.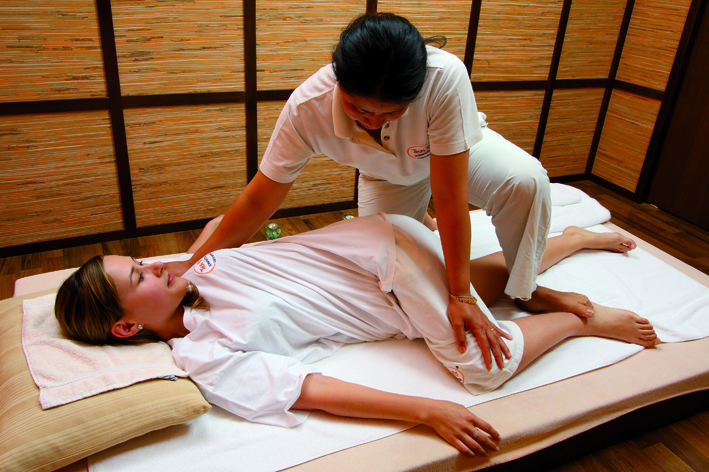 6) Friendly and courteous people
The Thais are well known for being incredibly polite and courteous. Most tourists feel extremely welcomed with amazing hospitality without having to endure rude gestures or remarks which they may face in other countries.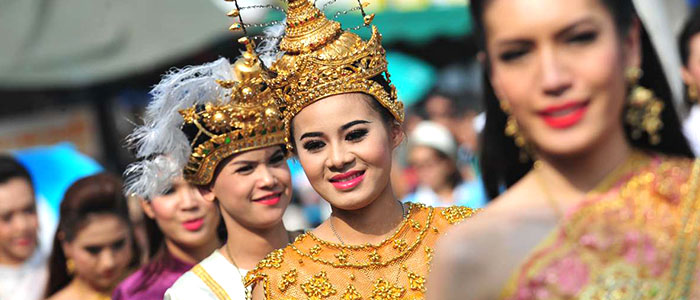 7) Endless variety of food choices
Who can forget all that SCRUMPTIOUS food that Thailand has to offer?! Mango sticky rice, Thai milk tea, papaya salad, Thai curry and the mouth-watering Tom Yam… It's every food lover's dream come true. So much food, yet so little stomach to fit it all in.
---
You may travel to Thailand to stomach all the delicious Thai food (pun intended), but unfortunately you cannot bring all that Thai food with you everywhere at any time! If you love savouring and indulging in Thai delicacies, MAGGI Royale Thai White Seafood Tom Yam is your solution!  Malaysia's First Premium Thai White Seafood Tom Yam, which Malaysians (especially adventurous food lovers) have grown to love for its distinctive flavour which is a unique twist to the usual Tom Yam recipe from Thailand!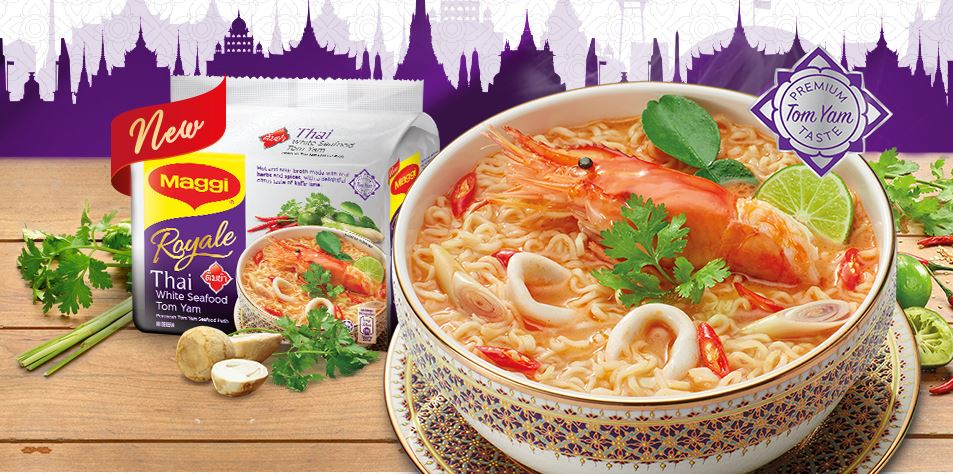 Thanks to MAGGI Royale, Malaysians can now relive their 'Royale' food adventures and satisfy their Tom Yam cravings in the comfort of their homes anytime, which will bring them on a whirlwind journey as every spoon of the creamy broth is infused with the sweet taste of fresh seafood, combined with a zing of spiciness from dried chilies and citrusy taste from the kaffir limes. Topped with real spring onions, chillies and meat-like garnish with exceptionally springy noodles, the recipe is a co-creation with Chef Wandee Na-Songkhla, an award-winning Thai Cuisine Master, to bring a true taste of her native Thailand to Malaysians through this wonderful collaboration with the brand.
---
https://www.facebook.com/tallypressmy/