Adidas was first founded in 1924 and was previously known as Gebrüder Dassler Schuhfabrik. It only changed to Adidas in 1949. Today, Adidas is one of the most well-known sports brands in the world. Recently, Adidas found huge success in their sneaker series and they are working their way to become the top brand for sports footwear. Here are 7 popular Adidas sneaker series you should know.
---
1) NMD
NMD was first launched in December 2015 and it immediately became a huge success. The new silhouette uses two of Adidas' most popular technologies – Primeknit and Boost. This makes NMD technically a running shoe as well as a lifestyle sneaker – one of the reasons contributing to its success. NMD was created by Nic Galway, a 16-year veteran at Adidas who also helped developed the Yeezy Boost. Adidas sold more than 400,000 pairs of NMDs on its launch day – a testament to its popularity.
2) Ultra Boost
Adidas Ultra Boost series is currently rated one of the most comfortable pair of shoes you can find. Some even say, "it's like walking on clouds". Thanks to its energy-returning boost technology which was able to deliver a responsive underfoot cushioning. Having said that, the Ultra Boost's bounce-back quality is one of the highest. Coupled with its fashionable look, Ultra Boost is highly sought after for both running and casual use.
3) Stan Smith
The Stan Smith collection is one of the most popular shoes and it sold more than 40 million pairs world wide. What most people don't know is that Adidas Stan Smith was a tennis shoe made by Adidas, inspired by an American tennis player Stand Smith. However, today the shoe is not used for tennis but as sneakers due to its stylish, vintage and iconic design.
4) Adidas Yeezy
Yeezy is a collaborative project between Adidas and hip-hop singer Kanye West which consists of menswear and footwear called Yeezy Boost. The first Yeezy Boost 750 was first launched in 2013 and it became a hit instantaneously. Riding on the high demand, Yeezy Boost 350 and Yeezy Boost 350 V2 were eventually launched in year 2015 and year 2016. Through a combination of factors including popularization by celebrities, Adidas Yeezy sneakers have come to be extremely influential and highly coveted.
5) Adidas EQT
Adidas EQT line has been around since 1991. Besides the idea to create sport shoes with great aesthetics for athletes, it was created to perform. Since the 90's, the EQT line has produced footwear for various sports such as soccer and track and field. In 2017, Adidas Originals is turning the spotlight back on the storied EQT by launching a new EQT line with new bold colourways. The black pink EQT 93/17 almost broke the internet when it was launched.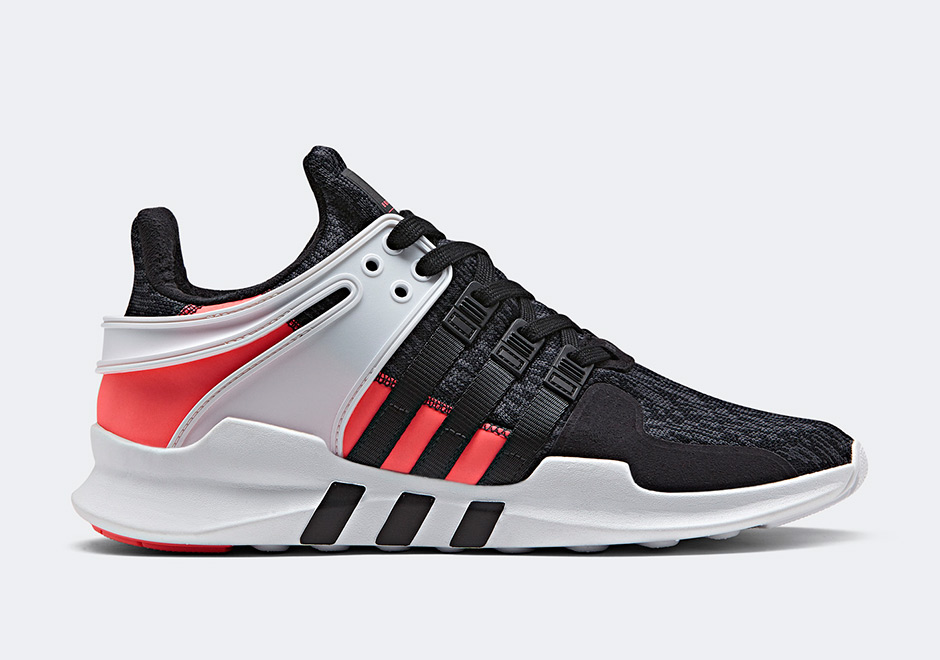 6) Adidas Superstar
The Superstar was originally released as a low-top version of the Pro Model volleyball shoe since 1969. Also known as the "clamtoe" or "sea shells", the iconic rubber shell tow design of Superstar is known as one of the major influences in the sneaker culture. Today, the beloved sneaker is reborn as a stylish slip-on. The latest Superstar slip-on for women replaces the laces with crisscross elastic straps for a snug fit. Its chic design has won the heart of many.
7) Tubular
The Tubular is inspired by the Adidas running line from the '90s. It's called the "Tubular" because of it's outsole design, which is modeled after inner tire tubes. For the new Tubular, Nic Galway used two different densities of EVA foam for cushioning. According to Galway, the new Tubular is all about the silhouette, and the simplicity of it. It wasn't just about all the lines and detail itself,  but more about the form of the shoe.
Which is your favourite Adidas Sneaker Series? Share with us your comments.