What do words like "sweet", "rich" and "creamy" have in common? If you answer "milkshake", you are absolutely right! Believe it or not, milkshakes have been around for over a century. Back then, they were originally an alcoholic drink made of whiskey and eggs (!) But by 1900s, milkshakes have since become a hearty beverage concocted from ice cream with a mix of chocolate, strawberry or vanilla syrup that we all grown accustomed of today. Now that we have offered a brief history of the milkshakes, here is the list of 7 best places you can get your milkshake craving around Klang Valley in alphabetical order.
---
1) 3 Bags Full
If there's one thing about 3 Bags Full that make you whistle "Yes sir, yes sir, three bags full" (no pun intended), it has to be their delectable offering of milkshake varieties. For traditionalists, there are classic milkshakes like chocolate and strawberry. But if you are adventurous enough, opt for their "Monster Milkshakes" where each named after famous movie characters or title (e.g. the chocolate-based Frankenstein or the coconut-based Davy Jones).
3bagsfull.my | FB: 3bagsfull.my | IG: @3bagsfull.my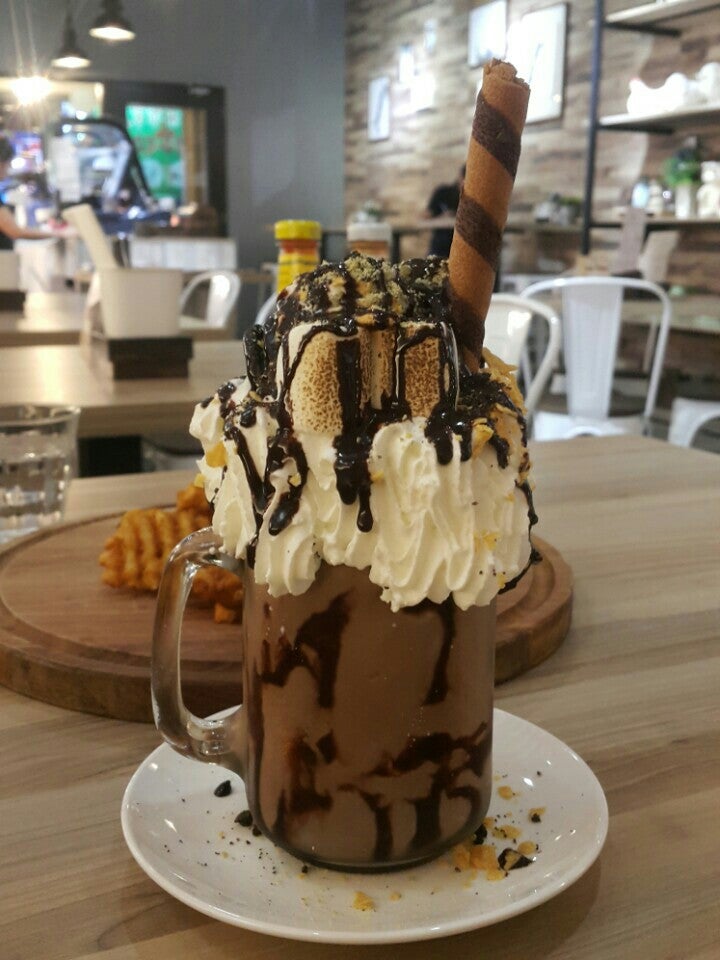 2) Garage 51
A popular hangout spot among youngsters and students (especially since it's nearby Sunway University), Garage 51 certainly knows a thing or two about concocting their own versions of milkshakes. Cheekily named as "Messed Up Family", their milkshakes are all named appropriately as "The Father", "The Mother" and so on. Well, you get the idea. If you are a fan of Nutella, you wouldn't want to miss the chocolatey goodness of "The Son" jam-packed with caramel popcorn, marshmallow and salted pretzels.
garage51my.com | FB: Garage51MY | IG: @garage51my
3) Johnny Rockets
Normally, burger and soft drink often go hand in hand. But in the case of Johnny Rockets, you probably want to pair your burger with one of their popular hand-spun milkshakes. True to their retro American diner style, you can't go wrong with their classic vanilla, strawberry or chocolate varieties.
johnnyrockets.com | FB: johnnyrocketsMY | IG: @johnnyrocketsmy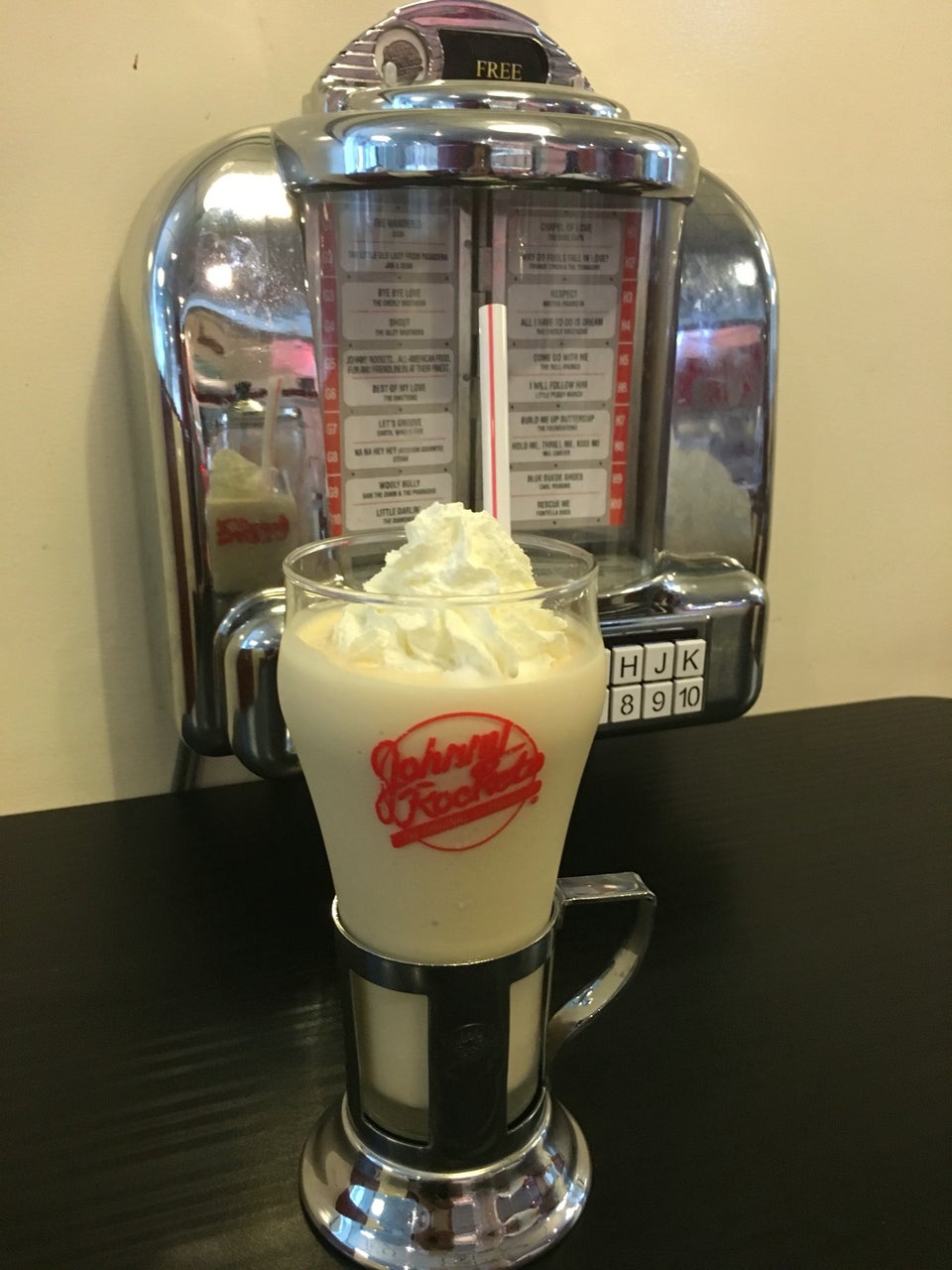 4) Milkshake Bros
This little kiosk, which can be found at Old Wing in 1 Utama, offers three types of milkshakes: "Basic" (e.g. vanilla, chocolate), "Fruit" (e.g. mango, strawberry) and "Premium" (e.g. peanut butter, caramel). Their milkshakes are particularly smooth and creamy. And if that's not enough, you can boost the flavors with add-ons (e.g. crushed Oreos) and/or toppings like chocolate wafers.
FB: milkshakebro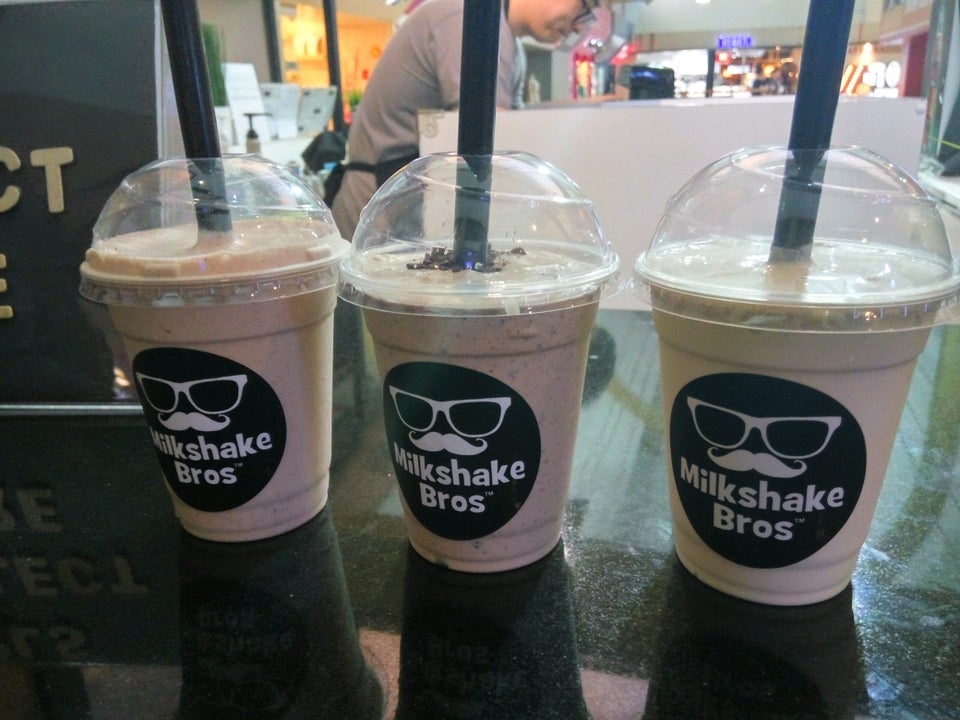 5) Milkshake Factory
Located on the same floor alongside GSC on the 5th floor in Nu Sentral, Milkshake Factory definitely stays true to its name. From the refreshingly creamy "Coco Loco" (a mix of coconut and Snickers) to a good old-fashioned vanilla flavor, you'll be spoilt for choices since there are over 30 different types of milkshakes to choose from! Best of all, you can even create your own milkshake as well.
FB: MilkShakeFactory.Malaysia | IG: @milkshake_factory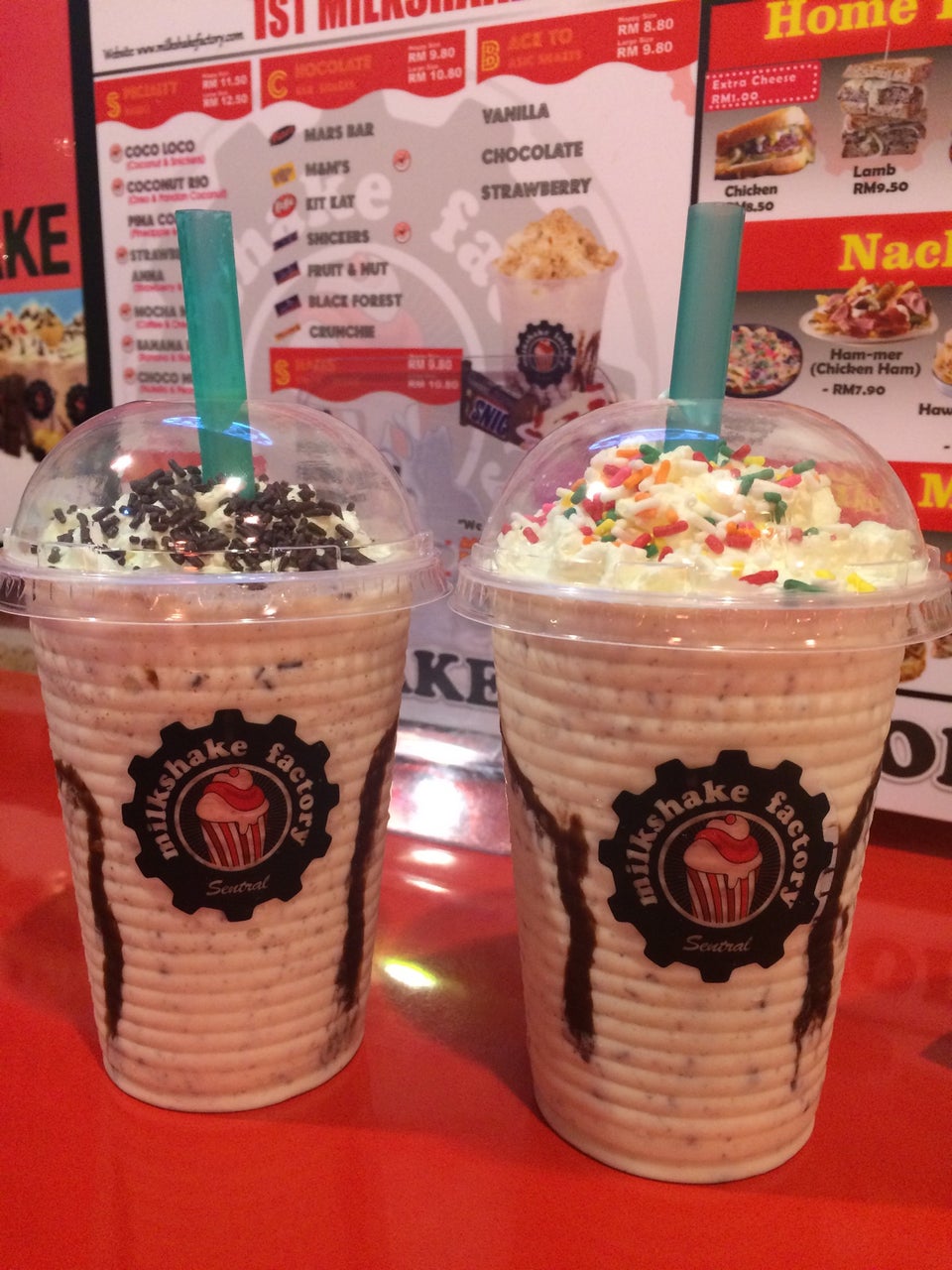 6) Patissez
Hailed all the way from Australia, Patissez is famously known for its signature "freakshake" (basically a milkshake with added toppings). For Nutella lovers, opt for "Pretzella" — a Nutella-rich chocolate freakshake filled with salted pretzels and vanilla mousse. If that's not chocolate enough for you, their sinful "Muddy Pat 2.0" is particularly satisfying.
FB: @patissezuptown
7) Shakeaway
Proudly claimed as the "world's largest milkshake bar company", the UK-based Shakeaway is certainly no slouch when comes to its varieties. Besides, we are talking about over 180 different flavors here. You can opt their signatures such as "Carmen" (Kit Kat, coffee, and caramel popcorn) and "Darren" (white Kinder Bueno, marshmallows and mini Oreos) or go Malaysian style like durian or kacang tumbuk.
shakeaway.com | FB: ShakeawayMalaysia | IG: @shakeawayma
---
https://www.facebook.com/tallypressmy/