If you're on a budget, you'll have to save money by buying lesser clothes and getting fashion items that are more versatile. Owning multiple outfits that could be worn to more than one occasion is definitely worth the splurge! Imagine spending a hefty amount just for something that can only be worn for one occasion? Check out these 6 versatile fashion items that should be your primary staples for your next day out!
---
1) Short-sleeved T-shirt Dresses
At one point, t-shirt dresses were the in thing! You'll see at least 1 or 2 women wearing t-shirt dresses when you go to a mall or in university. The great thing about t-shirt dresses is that you can choose to either dress it up or down! T-shirt dresses come in many styles as well, from casual t-shirts to a stylish t-shirt dress with a wrap around it, you could wear these to a wedding or a birthday party! Pair them up with heels for a more sexy, elegant look, or sneakers for a more casual look.
2) Slip Dresses
Since the early 90s, slip dresses were a staple to those late nights out and even on a casual day out! There are just so many ways to style slip dresses. You could wear a slip dress with a denim jacket over it, or put on a sweater- it'll look like you're wearing a skirt and a top!
3) Jumpsuit
Consider jumpsuits as your alternative to your regular top and pants! What makes jumpsuits so versatile is that you could wear them to a birthday party, wedding dinners and even to your office! A classy jumpsuit like this collared jumpsuit would be suitable to most occasions. Pair it with some pretty flats and you'll get a perfect combo!
4. Blazers
Blazers aren't only meant for work – they're pretty versatile, you just have to style them differently! Wear a casual blazer with your favourite pair of skinny jeans or shorts, you'll get a complete outfit for a casual day out.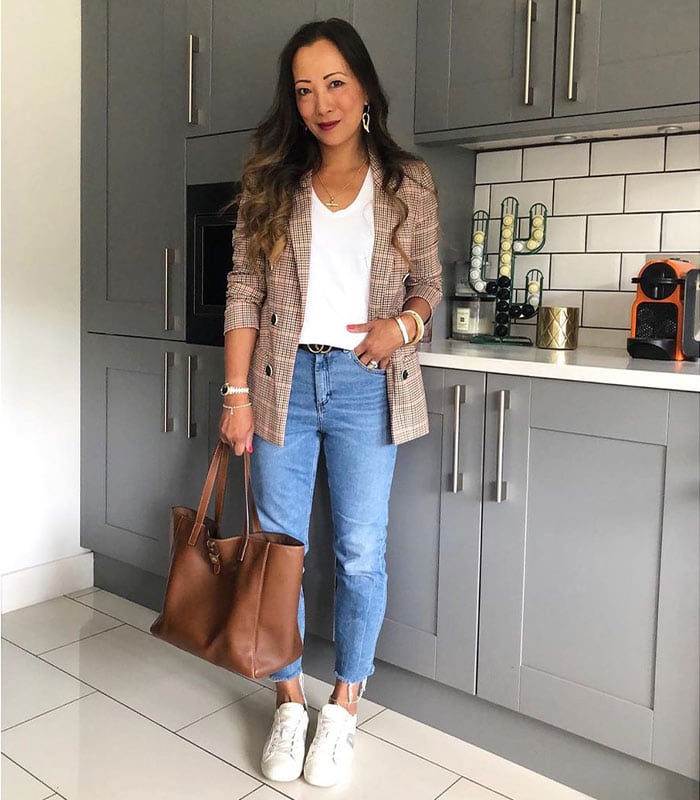 5) Black Jeans
You might be thinking – jeans, how normal! But black jeans (minus the holes and weird cut-offs) can be extremely versatile, whether it's a casual day out or a birthday party – you can never go wrong with a pair of black jeans! Switch them up between flats, heels or sneakers and you'll be able to wear it on multiple occasions, making it a staple for every women's wardrobe.
6) Leather Watch 
Another staple all women must have! Compared to metal watches, leather ones tend to suit more outfits. Metal watches will only look great for formal wear. Leather watches, however, goes well with both casual and formal outfits.
Speaking of budget, Zalora is currently having their July sales worth up to 25% discount!
Apply the code 'JULYZ25' if you're a new customer upon check out to enjoy a 25% discount and the code 'JULYZ15' for existing customers to enjoy a 15% discount! This awesome deal lasts until the 31st of July, so hurry and get these staples and add them to your wardrobe!
Take note you can only apply this code once, so be sure to finalize all of your outfits before checking out! You only have one week left to shop, go go go!