There are many reasons why you should ride a bike regardless of work, leisure or fitness. The latter particularly brings benefits to you such as strengthening your leg muscles as well as reducing blood pressure and even improving your coordination. If you are planning to own one, not every bike is made equal. So, what kind of bike should you buy? Well, that all depends on your respective needs and purposes! Here, we cover 6 Types Of Bicycles You Should Know before you make your purchase.
---
1) Mountain Bikes
Just like the name implies, mountain bikes are built tough for riding off-road terrains. They typically equipped with wide knobby tires, which offers better grip and traction as you ride across different surfaces such as sand, dirt and gravel. Other common features about mountain bikes include flat handlebars that allow you to sit upright and shifters (available in thumb or grip varieties) for switching to different gears.
While mountain bikes perform better on rough or uneven surfaces, they can be less comfortable when riding on-road. This is especially true since mountain bikes have sturdier, yet heavier frames and components. So, if you are looking for the best of both worlds, you might want to invest in an extra pair of semi-slick mountain tires. These tires have knobby treads on both sides with a smooth centre, making them an ideal choice for riding both off- and on-road surfaces.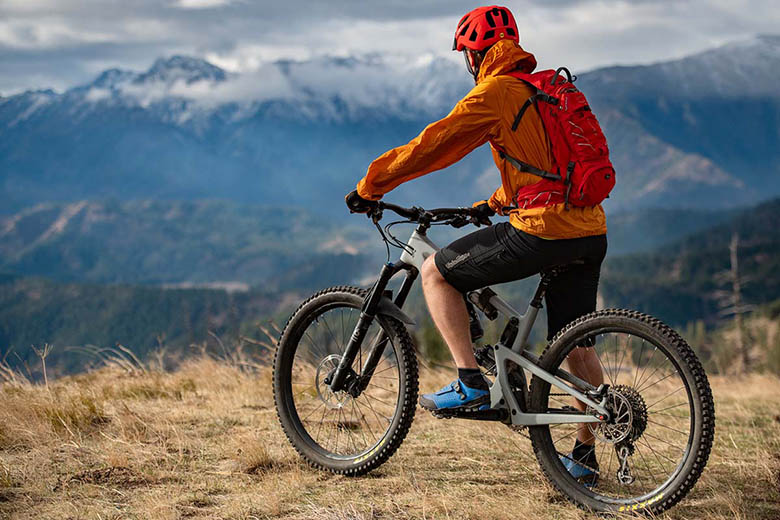 2) Road Bikes
Unlike the bulkier mountain bikes, road bikes are more lightweight by comparison. They are suitable for riding on the roads regardless of daily commuting or long-distance purposes. Road bikes are particularly popular for touring and racing, given their primary built for speed and agility. Coupled with their curved or dropped handlebars as well as its slim frame and skinny tyres, you can easily glide the road bike along the surface with relative ease in an aerodynamic riding position. However, road bikes are not for everybody since they can be uncomfortable. The overall slim wheels and tyres are also prone to damage if they hit obstacles such as rocks and potholes.
3) Hybrid Bikes
True to its name, hybrid bikes combines both the mountain bike and road bike meant for versatility. They also have lighter frames and a pair of midsized tyres designed for comfort and efficiency. Hybrid bikes typically sport flat handlebars similar to mountain bikes for an easier riding position. Which also means you can sit upright as you ride the bike as it offers a better view and control. You will also find hybrid bikes' other key features such as disc brakes that are built tough for handling rough conditions including wet or slippery roads and shift levers that allow you to switch to different gears. Despite sporting some of the road bikes' features, keep in mind that hybrid bikes are not as fast and lightweight as the former.
4) Cyclocross
Suitable for race and adventure, cyclocross consists of dropped handlebars and semi-knobby tyres. The latter allows you to cross almost any terrain such as pavements, muddy tracks, uneven surfaces and dirt trails. You also get better bike control and handling skills upon riding a cyclocross. This is particularly evident since cyclocross is made versatile for both on-road and off-road surfaces. And this is unlike mountain bikes' heavier feel or road bikes' damage-prone tyres due to their skinny sizes. Cyclocross traditionally uses cantilever brakes, which not only provide better braking power but also offering clearance for full mudguards and wider tires. But these days, you will find cyclocross models utilising disc brakes since they offer more control and better heat dissipation. This, in turn, allows you to ride your bike for a longer period without worrying about potential overheating tyres.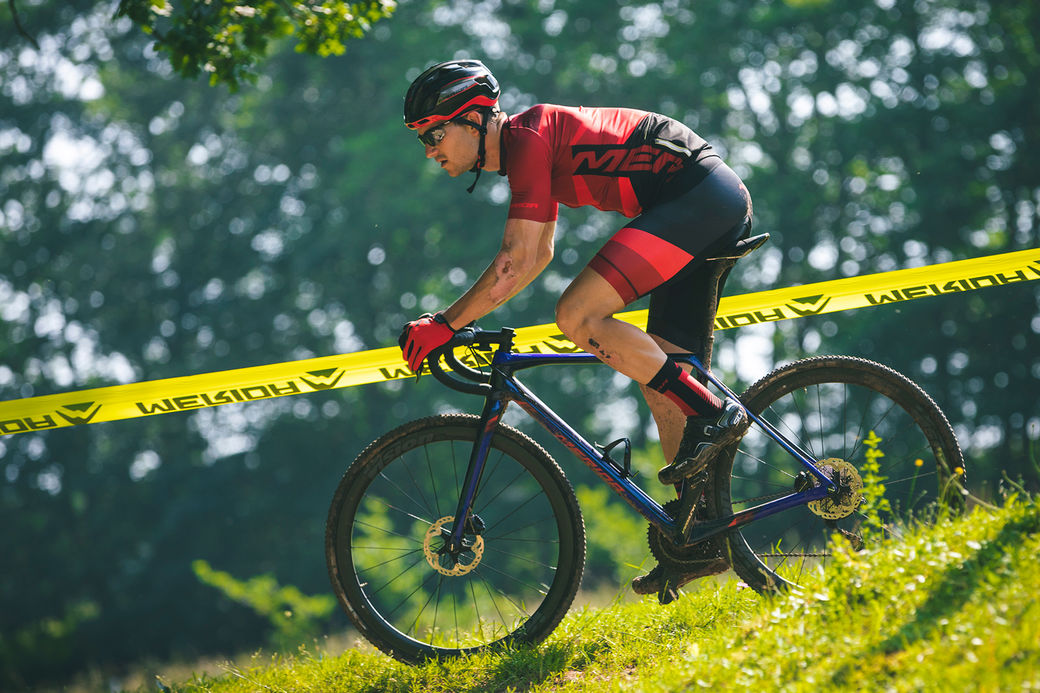 5) Folding Bikes
Compact and travel-friendly — these are some of the words best described for folding bikes. They are made portable since you can literally fold the bike and carry it with you in a carrying bag. Folding bikes are suitable for daily commuters living in a big city who want to bring along their bikes while riding public transport such as subway trains and buses. And since folding bikes utilise smaller space, you can even store them in the trunk of your car. Not to mention those who live in the likes of small condos or apartments can easily store the folding bike without taking up too much space. While folding bikes are generally convenient, they tend to feel heavier and even slower compared to typical bikes.
6) Electric Bikes
Otherwise known as e-bikes or pedelecs, electric bikes are yet another travel-friendly bike ride. They are suitable for daily commuting, particularly for those who live in the city. Since they utilise an electric motor or rechargeable battery, that means you don't have to sweat it out like crazy whenever you are cycling uphill. You can normally find electric bikes in either mountain-bike or folding-bike varieties. But there are few drawbacks about electric bikes, notably their expensive-than-usual price tag when compared to standard bikes.