Some say working from home would be a breeze – but not when you have your children or your whole family at home to distract you from your work! It can be hard to be focused on finishing up your tasks when suddenly your kids are pulling onto your arm trying to get your attention. Here are some tips that you could consider following if you want a stress-free situation while you work at home!
---
1) Plan a schedule that works for you and your kids
I'm sure you're too used to a routine and schedule before having the need to work from home. What helps is to create a new schedule that coincides with your work plus your kids too.
You won't be scrambling around from one thing to another if you have a routine to maintain and follow. Dedicate specific time blocks to work, time to bathe your kids, and even your chores that you have to do. Heck, you can even ask your kids (if they are old enough) to help around with the chores to keep them busy!
Of course, you would have to tell your employer beforehand what are the times you're available, and the times where you have to tend other responsibilities, namely your kids.
2) Get up earlier or sleep later
Take advantage while your kids are sleeping. Just before they are awake, and after their bedtime, you'll have those extra hours to be productive and get your work done.
If that means having to get up earlier than usual or going to bed later than usual, then by all means, you would have to do it!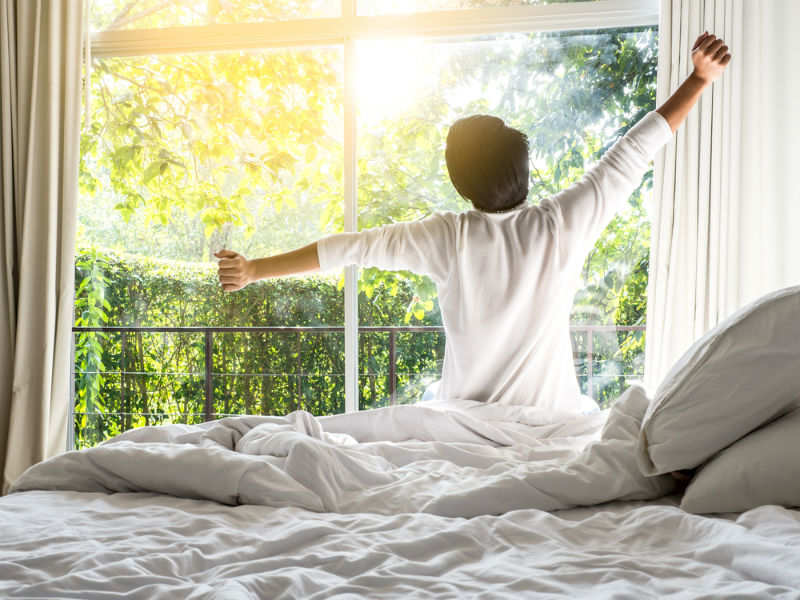 3) Create a playpen for your kids
Just like how you need a designated place for you to work, your children need a space for them to play as well. Prepare all of your kids' favourite toys, books and so on in the play area. Setting boundaries early is important to prevent your kids from playing around your workspace.
There won't be random toys appearing on your table. Your kids will know that your workplace is off limits!
4) Play some of their favourite shows or movies
What better way to keep your kids occupied other than playing their favourite TV Show or movie? While they are occupied with the TV, you can go ahead and finish up your work before they are done! Your kids will be more focused if it's something that they really enjoy.
5) Take advantage of the many free online education sites
Since your kids aren't going to school, they might just spend the whole time playing, and get restless. There are many free educational programs online for kids such as Khan Academy Kids and Storytime Anytime. For some daycares or schools, they provide online classes and live streaming videos as well so it's best to check with them to see if they are providing these services.
6) Prepare your meals ahead of time
If you're struggling every morning trying to think what to cook for the day or the next day, well you're not alone! When you're too used to a previous schedule when your kids have their meals at school, you might be stuck trying to decide what to prepare for them.
One option is to spend at least one day, such as every Sunday, to prepare all the meals for the week ahead. You could either cut the vegetables, marinate the chicken and such, then put them in tupperwares to be cooked on the day itself. That way, you don't have to constantly think what to cook for them, and save time.
This whole pandemic is having a toll on everyone. However, it's not impossible to get things done despite your kids being around you. Let's continue to power through this and keep our productivity levels high! Furthermore, to make sure that everyone stays connected every once in a while, you can send them a personalised calligraphy note as well, thanks to Pine On Paper X Eterate Calligraphy. Click here to check out those notes!