Are you planning a long-overdue vacation? Looking at various international destinations? Well, let us make a recommendation: Malaysia! Holidaying locally is often passed over for exotic, international holidays, but it doesn't have to be that way. In conjunction with National Day and Malaysia Day, why not show some love and boost our local tourism by holidaying locally? Still not convinced? Here are 6 reasons for you to holiday locally!
---
1) Multicultural & Multilingual Community
I know, we all experience this on an everyday basis, especially when you hang out with your friends at the mamak. Your friends may be of different races, and you automatically rojak it up when you speak. However, for a more in-depth experience of discovering another less-exposed local culture, you have to travel off the beaten track. As you venture into a community, discover their various traditions and lifestyles, as well as learn a word or two of their local slang!
2) Food, Food, and More Food
Can we ever get enough of food? Obviously not. Of course, food is a necessity more than anything, but it is now also a part of our identity. Each ethnic group/culture has their signature dish, such as nasi lemak, rojak and cendol, chicken rice, satay, roti canai, kuih muih, and so much more! Besides that, we also have an excellent collection of international cuisine, such as Korean, Japanese, Western, Mexican, Arabian, or fusions of any of them! Try Kuantan's curry noodles and wash it down with ice-cold cendol, Alor Setar's famous fish head curry, as well as Ipoh's chicken rice and taufufa!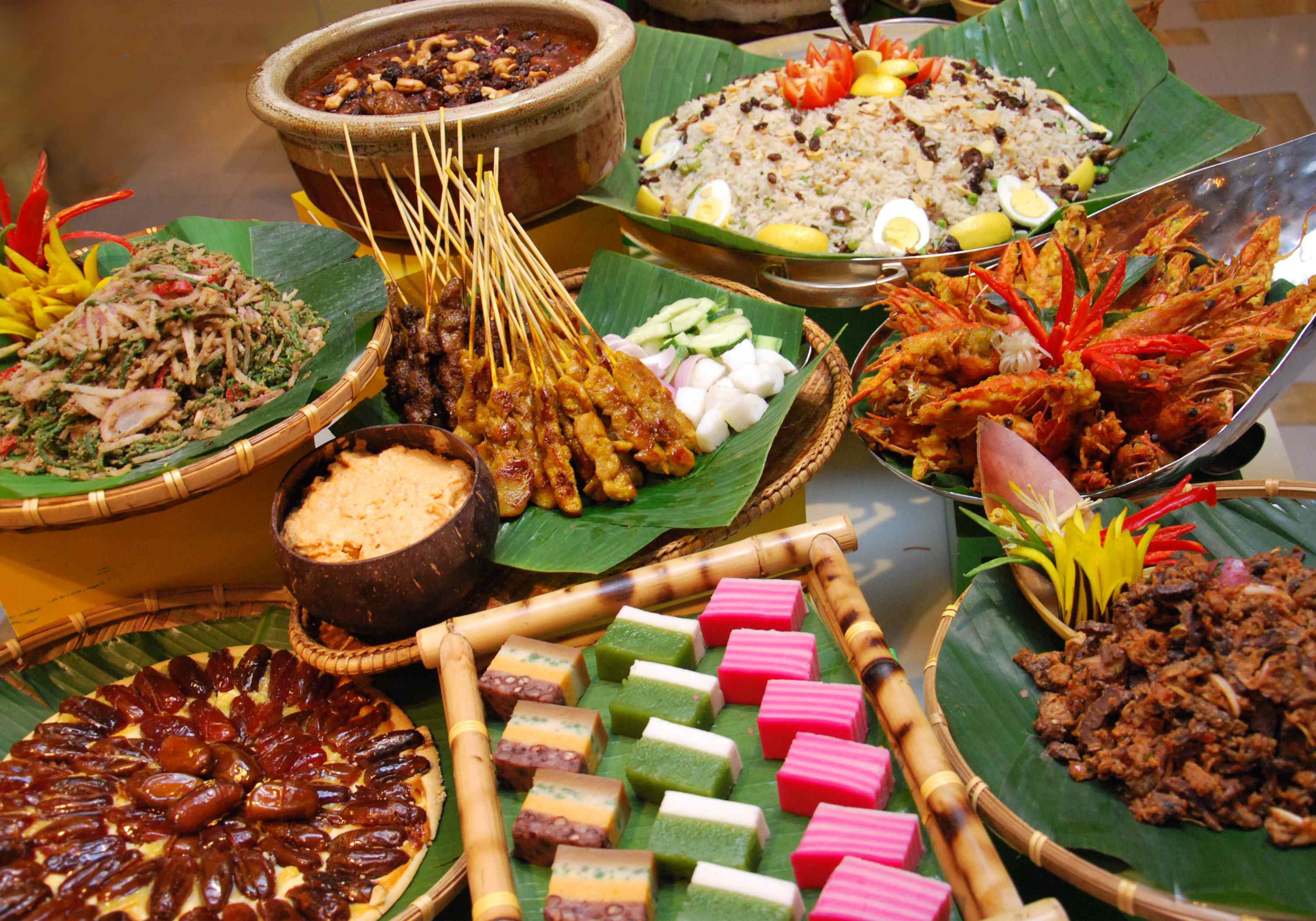 3) Natural Wonder Galore
Our country is blessed with lush rainforests, waterfalls, mountains, caves, and beaches just to name a few. If you're the adventurous sort, you can opt for caving in Sarawak, or climbing Mount Kinabalu in Sabah. Otherwise, you can choose to visit Kuantan, where there are at least two well-known waterfalls. Catch a rainbow or two at the Rainbow Waterfall, or admire the magnificence of Berkelah Falls, which has seven tiers. Berkelah Falls is a popular camping spot, and does not require intense trekking, so it's perfect for everyone!
4) Religious Freedom & Variety
We Malaysians have built many, many places of worship to our respective Gods, and they are works of art other than being just a place of worship. The differences of each are evident in the building designs themselves. Check out Penang's Kek Lok Si, Selayang's Batu Caves, and Kedah's Zahir Mosque just to name a few. Whenever there are religious festivals, it is not an opportunity to be missed. The Thaipusam procession at Batu Caves is especially interesting.
5) Island Hopping
Besides natural wonders, Malaysia also has several islands to enjoy some zen time on the beaches, or go diving/snorkeling in search of sea adventures. Take your pick from Pulau Pinang, Langkawi, Redang, Perhentian, Kapas, Rawa, Sipadan, Mabul… Really, the list can go on and on, but I think I've made my point. Just choose an island for your next relaxing getaway!
6) Affordable, Varied Transport Options
Last but not least, to travel within our country, you have several options. You can drive yourself, take a bus, or take a train! However, the most convenient and time-saving way is of course to just fly and avoid the jam altogether! With AirAsia, now everyone can fly!
This Merdeka Day holiday, visit other parts of our homeland by booking your tickets from now till 2nd September 2018, and travel from now till 17 February 2019! AirAsia has unveiled three new routes just in time for the upcoming holidays: KL-Kuantan, JB-Ipoh, and JB-Alor Setar, so what are you waiting for?
In conjunction with the launch, AirAsia has promotions on these flights!
Fly from KL to Kuantan with BIG members all-in fare from RM 39 only! Flight commences from 28 October 2018 onwards.
Fly to Ipoh or Alor Setar from Johor Bahru with BIG members all-in fare from RM 69 only! Flight commences from 1 October 2018 onwards.
Furthermore, AirAsia also flies you to exciting destinations such as Phu Quoc, Lake Toba, Amritsar, and more! Wherever you want to go, AirAsia will fly you there!
---
https://www.facebook.com/tallypressmy/