"Health is wealth", for without health, there are many things that we can't do. However, health management can be time-consuming and costly, and not everyone can afford medical care. There's now a better way! Following the rapid rise of technology, even medical services are made more affordable and accessible through medical apps.
---
1) Doc2Us
If you think that Doc2Us sounds just like "talk to us", you're not wrong. Doc2Us is a Malaysian-based mobile app that allows you to communicate with a healthcare professional anytime, anywhere. Simply chat with your preferred healthcare providers through text, audio and picture messages! Not only that, corporate employees can also have their medications prescribed electronically and get it delivered to their doorstep. Besides, it provides daily health tips and articles to users for free. Therefore, anytime you have a question, you have a personal pocket doctor right at your fingertips!
2) BookDoc
BookDoc is available throughout Malaysia, Singapore, Indonesia, Hong Kong, and Thailand. Besides connecting patients to healthcare professionals, it also advocates an active lifestyle through BookDoc Activ. By using BookDoc Activ, users can earn rewards and discounts from their retail partners and service providers for staying active! BookDoc also integrates seamlessly with navigation, transport, accommodation, and restaurant & attraction apps to bring you a hassle-free, convenient experience for your healthcare appointments.
3) Doctor2U
With this app, there's plenty you can do in regards to healthcare, ranging from consulting with doctors online whether via live chat or video consultation, or ordering for a doctor to perform a home visit. Additionally, you can also order an ambulance or medicine to be delivered. Their e-commerce store allows you to shop for you medicine online conveniently, while they have a network of 2000+ verified doctors on their platform.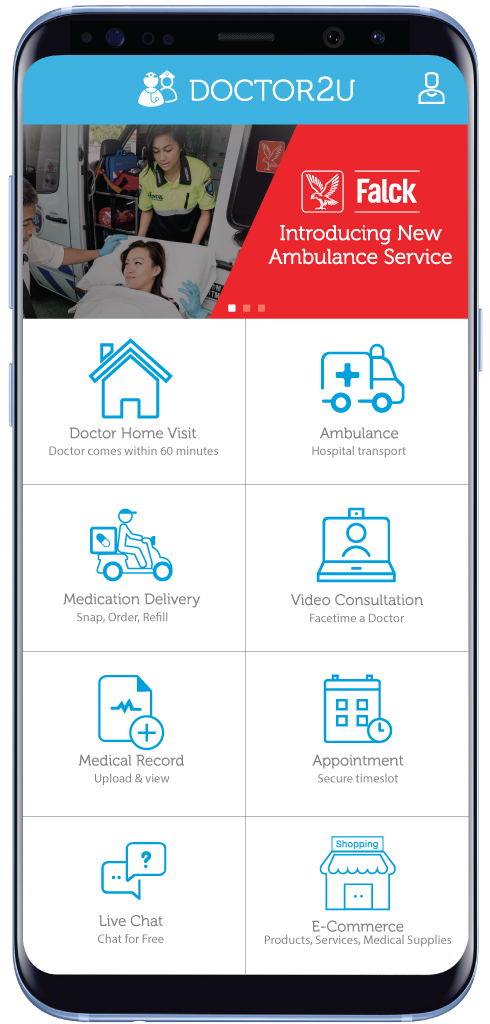 4) TeleMe
Founded to provide a seamless, efficient healthcare experience, TeleMe is a platform that connects patients to health practitioners, pharmacists, as well as health labs online. By providing services such as online consultation, e-prescriptions, medication delivery/collection, health screenings, a reminder system and a personal health record, TeleMe removes restrictions on time and place for medical care.
5) DoctorOnCall
Connect to a healthcare practitioner in a few simple steps with DoctorOnCall! First, you'll have to register for an account and log in. Once you've logged in, you then voice out your symptoms and concerns. After that, you can then speak with a doctor through voice or video calls, and get your answers or receive treatment. Finally, if need be, you will receive your medication, conveniently delivered right to your doorstep!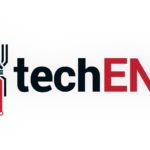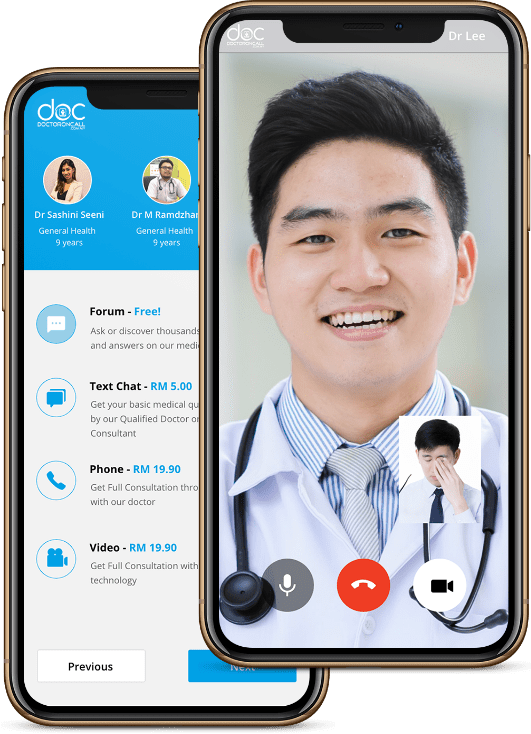 6) GetDoc
"Can the older generation take charge of their own state of health safely? How can we achieve a healthy lifestyle amidst a busy working life? Can we acquire the healthcare when it is needed?" These are the questions that GetDoc aims to tackle. Therefore, with the founding of GetDoc, they hope to empower everyone to manage their own healthcare, as well as provide a way to help monitor ageing loved ones. Through mobility solutions and a better healthcare experience, taking care of health becomes more efficient!
---
https://www.facebook.com/tallypressmy/