What, in your opinion, is one of the most common issues that Malaysians face on a daily basis? For us, it's definitely parking. First of all, wherever you go, there never seems to be enough parking. And then, there's the issue of paying for parking itself. Some places still use the old-school parking machine that requires coins (who still carries coins around though?), whereas some require you to scratch off parking coupons. What happens when the machine is out of order, or you run out of parking coupons? Aiya, it'll only take a while lah, let me risk it! When you return to your vehicle, you find yourself slapped with a parking compound. *facepalm* UGH! Come, let's teach you 5 parking hacks you never knew existed, in order to alleviate your parking woes ok?
---
1) Play the Beggar Role
No, we're not asking you to smear your face with dirt and get a bowl, going all out "Qi Gai Bang" from traditional Chinese movies. We know coins can be heavy and troublesome to carry around, so we usually don't bother. Some of us keep coins in the car, some of don't. So what happens when you park at an area that still uses these coin machines, and you have no coins? Very simple. Monitor the nearest parking machine. As soon as you see someone approaching, you also approach him/her at high speed. But not too fast in case he/she thinks you want to attack. Unleash your best puppy-dog eyes and beg them for some coins in exchange for your notes. Gaodim!
2) The Wonder of Liquid Paper
We're about to educate you on the importance of having a liquid paper in your car at all times, so pay close attention. By a stroke of luck, you find an old parking ticket in your car somewhere. Maybe you can fool those officers…? If the numbers can be modified without it looking too obvious that it's been tampered with, liquid paper is about to become your saviour. Simply whip it out and modify the numbers gently, because you don't want to have a lump on your ticket that will draw unnecessary attention. Maybe the "7" can be a "1", or the "8" can be a "0"… you see lah how creative you are.
3) Errand Buddy
Ah, we've all done this one before, confirm.
"Eh, I need to go to the bank."
"Go la, you tell me for what."
"Come with me, you stay in the car while I go down."
"Aiyo, you very mafan leh you."
"You want me to kena saman is it? Come la!"
You get a companion in the car on the way, plus you don't have to look for a parking machine, let alone dig for coins. Win-win situation!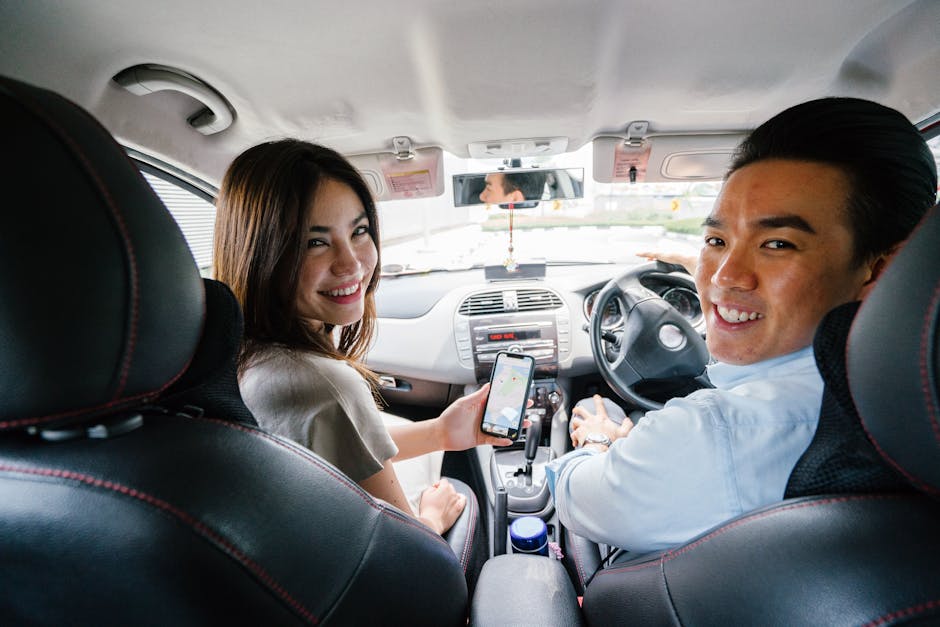 4) "MESIN ROSAK"
Desperate times call for desperate measures. When you're alone, and have no time to waste digging for coins, begging or modifying, this is the easiest hack. We hope you have a piece of paper and a pen, at least, or else you can't perform this hack. Scribble a huge "MESIN ROSAK" across the paper. If you don't have glue or cellophane tape, find a way to ensure that your lovely, handmade sign stays put on the machine. Alternatively, you can try putting the sign on your car dashboard, but we can't guarantee its effectiveness. Problem solved! "MESIN ROSAK" mah, how to pay for parking? Pro tip: this hack works best with a permanent marker and some cellophane tape, so get them stored in your car!
5) Add It to the Job Scope of Your Intern
From photocopying documents to making your decaf coffee just right, an intern's job scope seems almost unending. Since it's already unending, might as well add one more task right? Scenario: you're having an appointment somewhere, and you brought your intern along. You've already paid for your parking ticket earlier, but your appointment dragged out longer than expected, and doesn't seem like it'll wrap up anytime soon. What do you do? You send your intern out to top up your hours! If it's your own office, even better. "Hello intern, parking please, thanks." So convenient!
But then again, you know what's more convenient than these 5 parking hacks? The Boost app, which is the ultimate parking hack itself! Forget the hassle of finding parking machines, scratch cards and breaking your piggy bank for coins. With the Boost app, all you need to do is find your location, key in your vehicle number plate and the amount you want and that's it, you're good to go! Life is always full of surprises and it's MORE REWARDING when you park with Boost!
And now, Boost is having an awesome promo which allows you to even PARK FOR FREE (p.s. Only for 1st time users!) Drop by these locations to experience this rewarding experience!
8th of March: Jalan Telawi, Bangsar
9th of March: Persiaran Zaaba, TTDI
Other key locations where FREE PARKING will be available include Ampang, BB, Bangsar, Cameron Highlands, Gombak, Hartamas, Iskandar Puteri, Kampung Baru, Kuala Lumpur, OUG, Tanah Merah and TTDI.
The Boost app is available on both the Apple App Store and the Google Play Store, so what are you waiting for? Don't wait till you kena saman only regret; download the Boost app now to secure your parking payment!
---
https://www.facebook.com/tallypressmy/