With over 130 million paid memberships globally, Netflix is one of the world's leading internet entertainment service. Members can enjoy TV series, movies, documentaries of all genres and languages. With good internet connection, you can binge watch your shows anytime, anywhere without any commercials. As a subscriber for over 2 years, I have binge-watched a few of their best original series, and here's my personal recommendation of what you should watch too!
---
1) Narcos
Based on real life events, the series illustrates how Pablo Escobar rises to be Colombian's most notorious and ruthless drug lord during the 80's and 90's. In the meantime, it depicts how the drug business flooded the U.S. market and how people quickly became addictive. Corruptions between the drug dealers and police, lawyers, government are also portrayed in Narcos. After Pablo's ultimate downfall at the end of Season 2, the next season focuses on Pablo's rival, The Cali Cartel whom quickly takes over his business empire and does things significantly different. Narcos features real life characters who experienced the events first hand, namely DEA Agent Steve Murphy and Javier Pena. Creator Jose Padilha even took the liberty to feature a great deal of news articles and archive footage from the time into the series.
---
2) The Haunting Of Hill House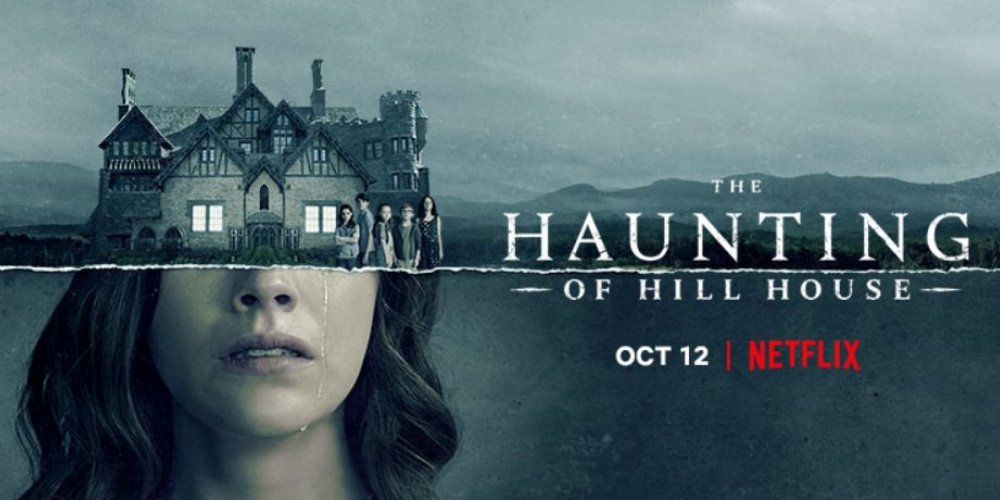 Hugh and Olivia Crain move into Hill House with their children in summer, 1992. Their plan to renovate and sell the mansion stunted due to unexpected repairs, prompting them to stay longer. Since then, they experience increasing paranormal activities, especially Olivia and one of her daughters, Nell. The disturbance leads to a tragic loss and causes the family to quickly abandon the house. Almost 3 decades later, an estranged Hugh reunites with his children after another tragedy strikes again. Despite the horror genre, it focuses more on the family drama where everyone has to reflect how their past at Hill House affected them. The 10-episode first season has tons of brilliantly "hidden" ghosts that you may not catch at all. However, the identity reveal of "The Bent-Neck Lady" is one of the most surprising twists that await you. Season 2 is currently in production.
---
3) Marvel's Daredevil
Netflix is considered the home of Marvel's TV shows. Charlie Cox plays Matt Murdock, who fights crime by day as a blind lawyer, and a vigilante by night in Hell's Kitchen as Daredevil. As a child, a chemical spill freak accident robbed Matt's eyesight, rendering him blind. Yet, as he grew up, and with training, it heightened his other senses which in result makes him a skilled fighter. Dubbed as "the devil of Hell's Kitchen", Matt tries to balance his life as a lawyer and vigilante. He has come across a few villains such as the Russian Mob, the Chinese traffickers, Bullseye, and his nemesis, Wilson Fisk a.k.a Kingpin. Netflix cancelled the series after 3 solid seasons, which gained criticism from the fans.
---
4) Marvel's The Punisher
Erase the superpower and comedic elements you have seen in Marvel movies, and insert gunfights, gore and vengeance into your mind. One of the most grounded characters in Marvel comics, The Punisher vows to eliminate all crimes he encounters, similar to Daredevil, but with far deadlier methods. Frank Castle, played brilliantly and accurately by Jon Bernthal, lost his wife and kids in a shootout. The loss affected him so much that he acts as his own judge, jury, and executioner. Despite the concept, Season 1 surprisingly progresses on a fairly slow pace as Frank spends the time mourning his family while investigating their death. The heavy action only begins to take place about 3 episodes before the finale. The Punisher was first introduced in the second season of Daredevil where they both had a few showdowns. Season 2 will be available 18th January 2019 onwards.
---
5) You
Have you ever loved someone so much that you wouldn't mind taking any measures to make sure that person is yours? "You" is based on a psychological thriller novel of the same name. Penn Badgley portrays Joe Goldberg, a New York bookstore manager who quickly becomes obsessed with Guinevere Beck, one of the customers. Joe exploits today's technology in his attempts to win the heart of Beck. He will not hesitate to resort to any measures he sees fit in eliminating the obstacles standing in his way, including murder. "You" is set today's 24/7 hyper connected world where we are all vulnerable to stalking and manipulation both online and in real life. At the same time, the series also explores the blurred lines between "love" and "obsession", as well as how the idea of "love conquers all" is really applicable.
If you are currently a Netflix subscriber, have you seen any of these series before? Do you have any other Netflix original shows or movies that you would love to suggest? Let us know in the comments below!
---
https://www.facebook.com/tallypressmy/