We know that so many of you are straining at the leash, desperate to get out of your house, residential area–to go anywhere! Well, with the latest announcement, Cuti-Cuti Malaysia may now commence! As the tourism and hospitality industry gets ready to welcome guests again, a lot of accommodation services are offering absolutely great deals. To start off, check out these resorts and hotels in Penang, all of which has ratings above 8 on hotels.com and agoda.com! Let's go!
---
The "Hard Rock" name is a well-known one worldwide, and very often people love collecting "Hard Rock" souvenirs. If you're one of them and you haven't collected Penang's, honestly, what are you waiting for? Besides located at Batu Ferringhi (hello, beaches!), it also has 6 restaurants for you to enjoy meals at.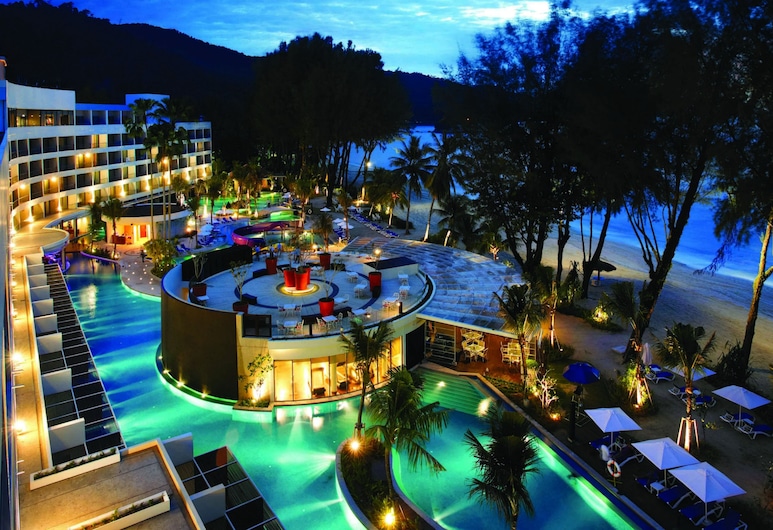 Can your stay at Penang get any more authentic than this? Areca Hotel is named after the Areca Palm, "pinang", from which the island is named after. It is situated within the UNESCO World Heritage buffer zone, and its rooms are newly renovated shop houses. It's a cultural experience one shouldn't miss!
A five-star resort with a private pool and a stunning beachview, Lexis Suites Penang is modern yet relaxing–everything you could ever want in a getaway stay. If you don't feel like venturing out, there's plenty to enjoy within the resort itself, including its panoramic views of the sea and lush greenery!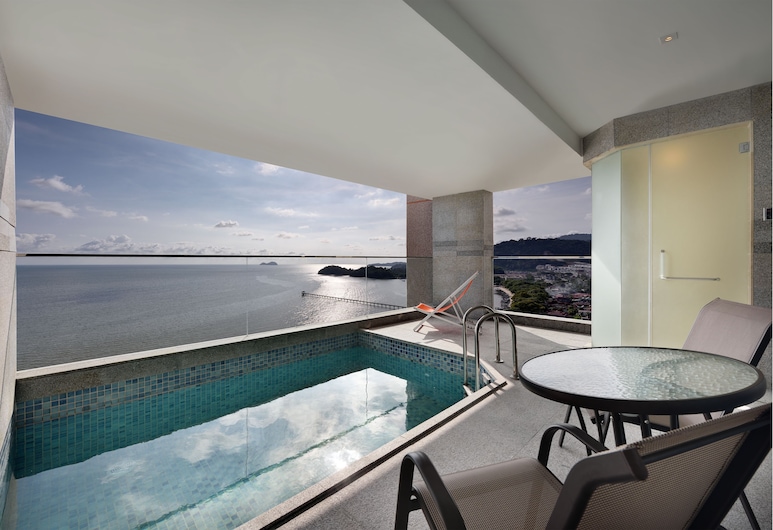 Olive Tree Hotel is conveniently located nearby major landmarks: Penang International Airport, Queensbay Mall, both Penang bridges, SPICE Arena and the Free Trade Zone. Besides providing the usual facilities and amenities you would expect, it is also a Green-Building-certified hotel, which helps with sustainability.
250 feet above sea level, book a stay here and feel like you're on top of the world! George Town, a UNESCO Heritage Site, is a mere 20 minutes away if you're looking to steep in the vibrant culture Penang has to offer. Otherwise, the hotel itself is spacious enough, and has many restaurants and facilities to keep you occupied and entertained!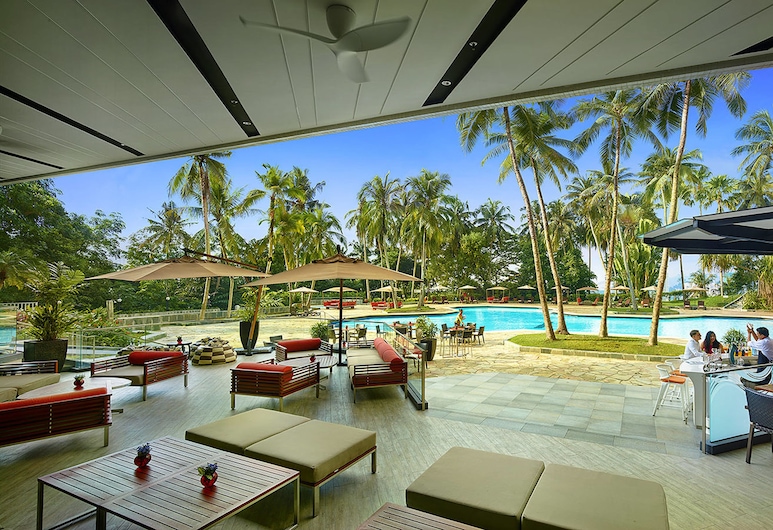 If you look for malls, malls and more malls on vacations, this is the one for you! Located within walking distance from Gurney Plaza and Gurney Paragon, G Hotel Gurney could be your retail-therapy-getaway stay. Besides malls, it is also conveniently located near Gurney Drive, where you can sample the famous Penang street food.
Probably the most iconic boutique heritage hotel in Penang, Cheong Fatt Tze offers a unique accommodation experience like no other. Expect modern comfort seamlessly blended in against its perfectly-preserved old school charm, presenting you with historical, cultural and architectural wonders!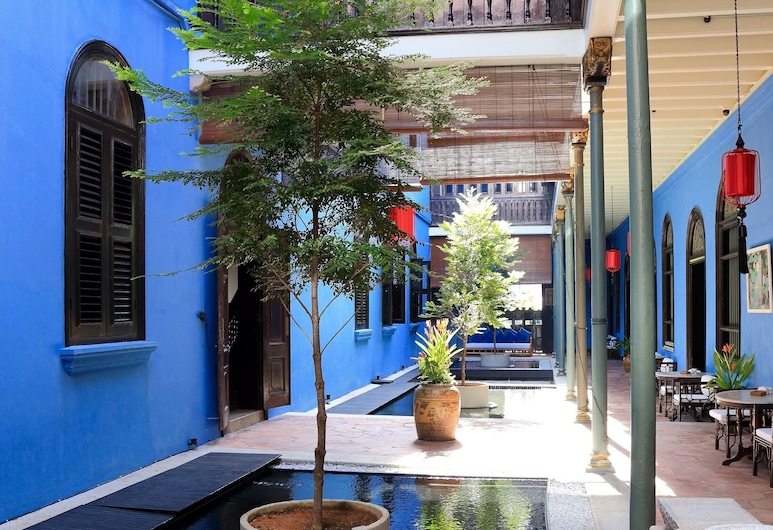 Kick back and have the ultimate relax session at Rasa Sayang Resort & Spa. Perfect for those who love to do nothing on vacations, the resort is just like a secluded paradise waiting for you to enter and enjoy. Golfers can also look forward to play some golf there!
Otherwise simply known as E&O, the hotel is modern and comfortable enough, yet still preserving the elegance of the British colonial era. They have a newly-opened Heritage Wing, and this is the perfect opportunity to check it out for yourself! Take a trip seemingly back in time with at this waterfront hotel, complete with two pools.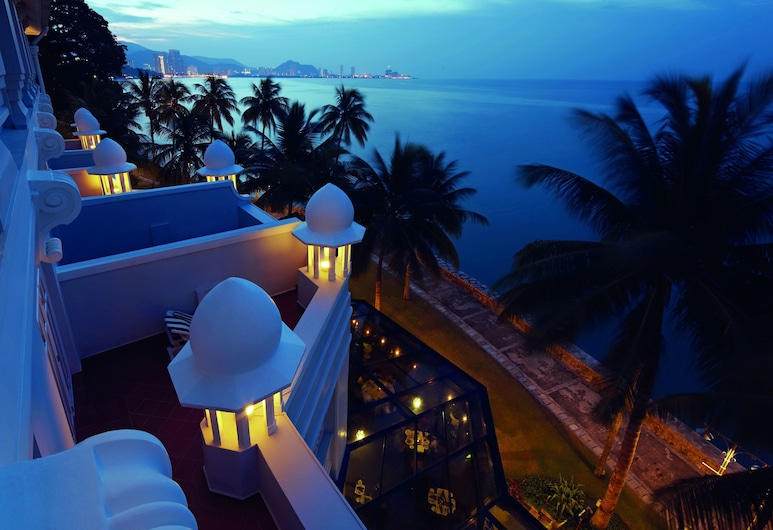 A part of this hotel is a lovingly restored heritage building, which was first built in 1892. Therefore, staying here provides an experience of old school charm, yet complemented well with the modern comforts of the 21st century. Its grand facade looks sprawling and welcoming, and its interior is decked out comfortably with all you need for a stay!
Looking for an ideal tropical getaway? If the name of the resort didn't give it away, maybe the following will! A waterfront resort with plenty of lush trees surrounding a swimming pool, Golden Sands Resort has beach access, and is family-friendly as well! Take a walk on the golden sands, or simply lounge on beach chairs by the pool!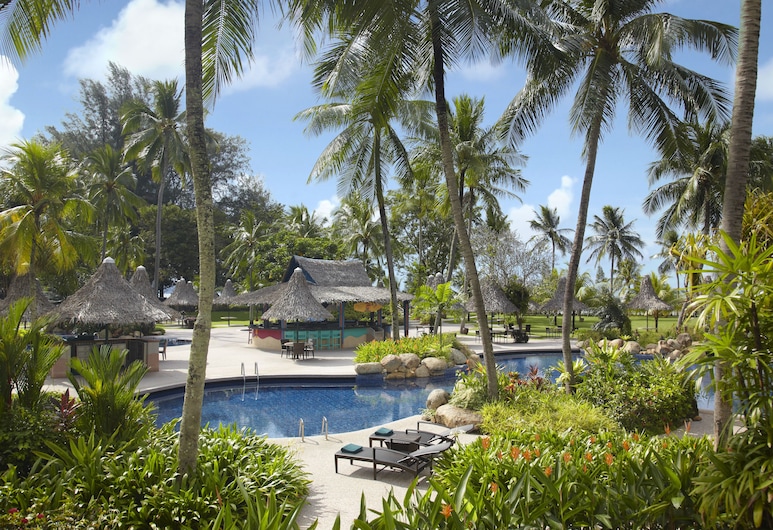 Fancy staying at a 1906 mansion, and imagining what it must have been like during those times? The Edison George Town it is! A stately colonial mansion, The Edison retains its colonial charm while integrating contemporary chic within. Its interior is minimalistic yet slightly quirky, offering a stay that truly says "this is Penang!"
A modern, stylish hotel, G Hotel Kelawai is for those who look for exclusivity in their stay. Furthermore, it is also located on one of the busiest streets on the island, Jalan Kelawai itself, which means everything is located nearby. From traditional temples, shopping malls, street food, luxury dining options and more, G Hotel Kelawai is at the heart of it all.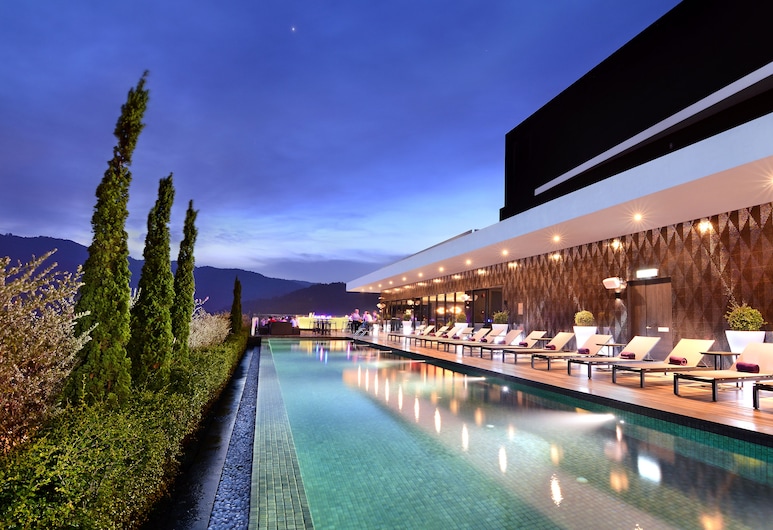 Those who thrive on the buzz and hum of the city yet looking for a bit of opulence will find themselves right a home here! Chic and modern, the interior is decked out with marble and chandeliers, which all exudes understated sophistication. There's a steam and sauna here, as well as a kid's playroom for families!
Hardly anyone will say no to an infinity pool overlooking the true blue of an ocean, and that is exactly what The Prestige Hotel has. It proudly retains its Victorian heritage, and welcomes guests to a colonial scene, albeit a modern one. With a simplistic yet charming interior, the hotel promises a comfortable, satisfying stay.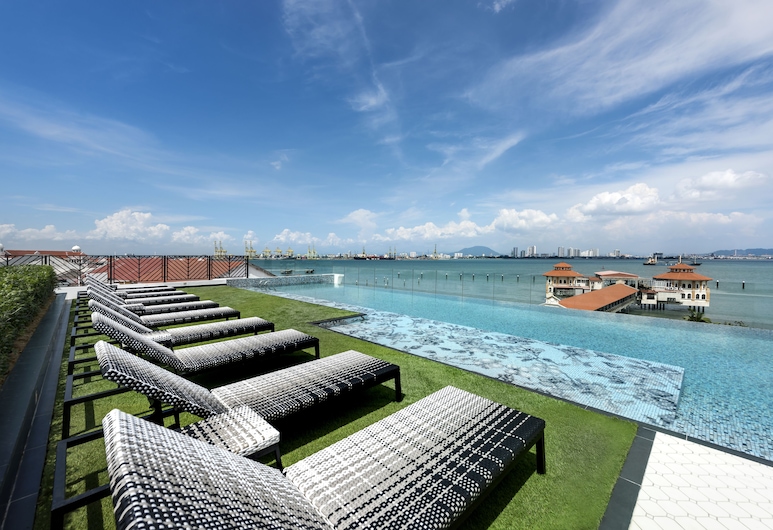 While we're all really excited about being able to travel again, the pandemic still isn't truly over. We must still remain cautious, and adhere to SOPs to prevent the spread of the virus, and to remain safe as we have fun on holidays. To better prepare yourself, make sure you have a good supply of face masks, hand sanitisers and alcohol wipes! You can also use the code STAYSAFEMY for the alcohol wipes, and get RM20 off a minimum purchase of RM100! Stay safe while holidaying!