Only in Malaysia, we can speak a full sentence with a combination of different languages, dialects and slang and yet still understand each other. Sometimes, we make it so hard for the non-Malaysians to understand us when we are talking. Here are 13 commonly used Malaysian Slang that if you do not know, you are not Malaysian enough.
---
1) Abuden
Meaning:
A sarcastic remark used for people who state the obvious.
2) Cincai
Meaning:
Whatever.
3) Sap-sap Sui
Meaning:
Extremely easy or it's an easy job.  A word derived from Cantonese dialect.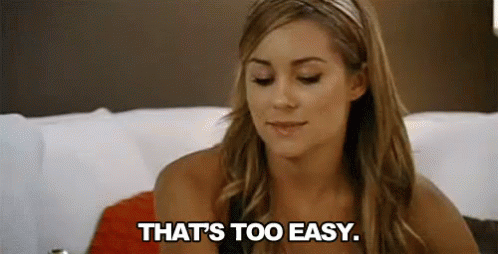 4) Yum Cha
Meaning:
A word derived from Cantonese dialect and it literary means 'drink tea'.  Here, Malaysians refer to hanging out with friends in a casual manner.
5) Kantoi
Meaning:
It means to get caught.
6) Ang Moh/ Guai Lou
Meaning:
Both "Ang Moh" and "Guai Lou" derived from Hokkien and Cantonese dialects respectively.  Both are used to describe Caucasians.
7) Tapau
Meaning:
A word derived from Cantonese dialect and it means takeaway (food).
8) Bojio
Meaning:
A Hokkien dialect referring to 'didn't invite'.  Malaysians use this to people who did not invite them to a particular event or gathering.
9) Kao Kao
Meaning:
It is used to stress a personal satisfaction on a specific action. The stress can be due to shock, anger, pain, or pleasure.
10) Towkay
Meaning:
Towkay is a Hokkien dialect which means boss. Somehow in Malaysia, everyone's a boss. And no, we don't literally mean boss as in the head of an organisation or owner of a company.  We just like to call each other 'boss'.
11) Paiseh
Meaning:
It means ashamed, embarrassed/embarrassing. A word derived from Hokkien dialect.
12) Jialat
Meaning:
A word derived from Hokkien dialect. Jialat is often used when one is in trouble.  It means "This is serious." or "This is terrible."
13) Walao Eh
Meaning:
An exclamation of amazement/ wonder/ jealous/ shock/ surprise/ unbelievable/ angry…  in short, it can be used equivalent to "Oh my God!"
We hope you enjoyed reading this. What other Malaysian slang did we miss out? Share with us.