Usually, when we talk about #travelgoals (especially to ensure that your Instagram feed will be #lit), what are the first few places that pop into your mind? The Maldives? Europe? How often does your mind turn to our very own home, Malaysia? If your answer is "actually, I don't really think of Malaysia as Instagrammable or #goals", you'll change your mind after reading this article. Without further ado, here are 12 of the most Instagrammable spots in Malaysia!
---
1) The Blue Mansion, Penang
Also known as the Cheong Fatt Tze Mansion, this grand mansion is a perfect backdrop for all your 'gram needs. The merchant Cheong Fatt Tze built it at the end of the 19th century, and it is now an iconic boutique hotel as well as a restaurant. Come and relive the past as you bask in its grandeur!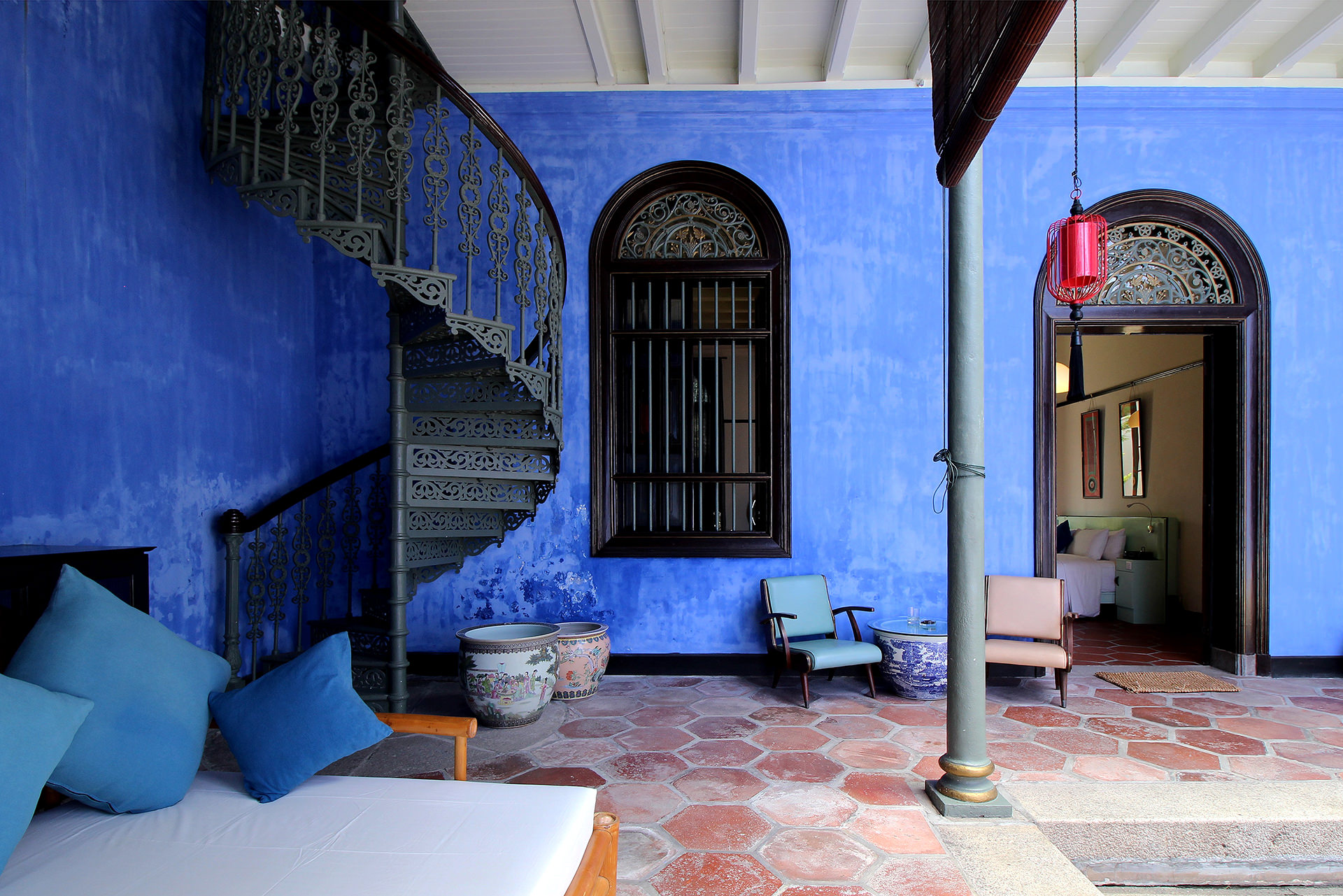 How to get there: Fly to Penang International Airport and take a taxi there.
2) Sky Mirror, Kuala Selangor
When visiting the Sky Mirror, you've got to plan your timing very carefully, because it won't appear at all times. The Sky Mirror only appears during the new and full moon, as well as four days before and after that. A curious phenomenon indeed, it got its name due to its mirror-like reflection of the sky.
How to get there: Drive to Sasaran, and then take a boat to the Sky Mirror.
3) Kong Heng Square, Ipoh
Kong Heng Square is a three-storey neo-classical colonial shophouse building somewhere in the middle of Ipoh's historical town. Some areas have been madeover modernly, but plenty of the building retains its old-school charm, with vines draped everywhere. The best part is that it has a courtyard that sees vendors selling all sorts of knick-knacks there!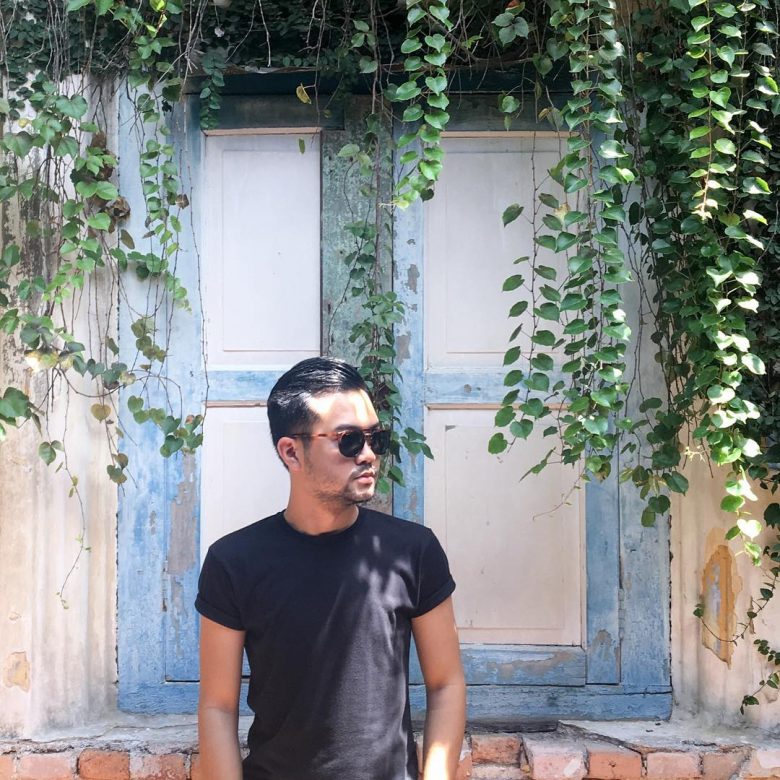 How to get there: Fly to Sultan Azlan Shah Airport, then take a taxi there.
4) Pulau Rawa, Johor
Have you always wanted to go to Maldives, but you haven't had the chance yet? Hold up, because you can get a little slice of Maldives right here in Johor! A coral island in the Mersing district, Pulau Rawa has fine white sand, clear turquoise water, and lush tropical rainforests. Perfect for your #beachbum posts!
How to get there: Fly to Senai International Airport, then make your way to Mersing Jetty either by bus and some walking, or taking a taxi/Grab. At Mersing Jetty, hop onto a ferry to make your way to the island.
5) Gunung Mulu National Park, Sarawak
The Gunung Mulu National Park is famous for its limestone karst formations, and is a UNESCO World Heritage Site. Here, you can find the world's largest known natural chamber, the Sarawak Chamber, as well as an extensive network of caves. Besides the mountains and caves, the park itself is a rainforest, and is home to several flora and fauna species.
How to get there: Fly to the Mulu Airport and then find your way from the airport, as it is not known if public transport is available to take you there.
6) Sungai Pandan Waterfall, Sungai Lembing
Also known as Panching Waterfall, this waterfall is considered as one of Malaysia's most beautiful waterfalls. Cascading rapids from the hill collect in a large pool at the bottom, making it a perfect spot for swimming. The local Kuantan community favour it as a picnic and recreation area, so with that recommendation, you should totally visit!
How to get there: Fly to Sultan Haji Ahmad Shah Airport, and then take a taxi there.
7) Sekinchan Paddy Fields
If you're thinking "why would I want to see strands of grass waving about?", hey, you don't know what you're missing out on. Depending on when you go, the fields will either be a sea of green, or a sea of gold. Witness sunrise there and Mother Nature in all her glory as the sun's rays hit the crops. It's truly magnificent!
How to get there: Simply insert above location into Waze/Google Maps, and start driving.
8) Zahir Mosque, Kedah
The state mosque of Kedah, Zahir Mosque is one of the grandest and oldest mosques in Malaysia, built in 1912. Not only that, but Zahir Mosque has also been voted as one of the top 10 most beautiful mosques in the world! Annually, Kedah's Quran reading competition is held here.
How to get there: Fly to Sultan Abdul Halim airport in Alor Setar, and take a taxi to the mosque.
9) Pulau Sipadan, Sabah
One of the top diving spots not only in Malaysia but the whole world, a picture taken at Pulau Sipadan is sure to make your friends go green with envy! Pulau Sipadan is formed by living corals that grow on top of a volcanic core, and took thousands of years to develop. It is the centre of one of the richest marine habitats in the world, so imagine if you are lucky enough to selfie with a turtle!
How to get there: Fly to Tawau Airport, and make your way to the Semporna Jetty by taxi. From the Semporna Jetty, take a boat to the island.
10) Frog Hill, Penang
Consisting of man-made lakes and reddish granite hills, Frog Hill is said to resemble China's Jiuzhaigou. Seen levelly, Frog Hill doesn't look like much, but you got to work to obtain the best view, which is on the peak of the hill. Don't worry, it's not difficult; you just need to hike a little.
How to get there: Fly to Penang International Airport, then rent a car and drive there. It is unclear if taxis will take you there, since it is an abandoned quarry after all.
11) Teluk Chempedak, Kuantan
Conveniently situated about 5 km from the town centre, Teluk Chempedak is yet another #goal. The pine trees and white sandy beach coupled with the azure water has an allure that you will find irresistible!
How to get there: Fly to Sultan Haji Ahmad Shah Airport, and take a taxi to the beach.
12) Mount Kinabalu, Sabah
The highest mountain in Malaysia at 4095 metres, Mount Kinabalu is protected as Kinabalu Park, a UNESCO World Heritage Site. If you're not up for scaling the mountain yet, don't worry. The park has plenty to offer as well, so you can do some leisurely trekking and check some plants and animals out!
How to get there: Fly to Kota Kinabalu International Airport, then take a taxi to Mount Kinabalu.
---
This Merdeka Day holiday, why not show some love for our country by visiting any of these 12 totally Instagrammable spots? You'll experience our homeland's wonders, and support local tourism at the same time! It's understandable that everyone will be aiming to travel during this holiday period, causing massive traffic jams everywhere. However, you don't have to get stuck in the jam, wasting precious time! Choose to fly with AirAsia instead!
AirAsia has unveiled three new routes just in time for the upcoming holidays: KL-Kuantan, JB-Ipoh, and JB-Alor Setar. What are you waiting for? Book your tickets now till 2 September 2018!
In conjunction with the launch, AirAsia has promotions on these flights!
Fly from KL to Kuantan with BIG members all-in fare from RM 39 only!
Fly to Ipoh or Alor Setar from Johor Bahru with BIG members all-in fare from RM 69 only!
Travel period from now till 17 February 2019.
Now, everyone can fly!
---