Today, Instagram is more than just a social media app to share photos after playing around with the Valencia filter. Now, Instagram has become a creative space to showcase one's personality, an important business tool, and even a marketing platform. With the rise of Instagram's new roles, one's feed has become vital in order to attract users, especially for those who are trying to make it big on Instagram. If you're wondering what you can do to make your feed more attractive, here are 11 Instagram themes to model your own feed after!
---
1) One Filter For All
This is probably one of the easiest ways to keep your feed looking uniform – just apply the same filter to all your photos. Even if your photos are all of different content, the same filter will keep your feed looking cohesive. Simply pick your favourite filter and stick to it!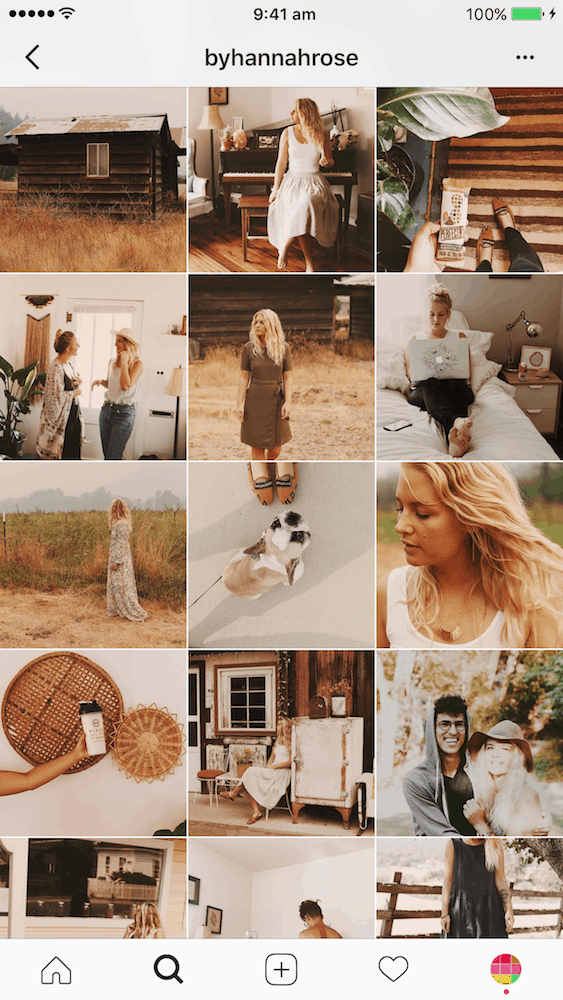 2) Single Colour
As its name suggests, all you have to do is focus on a single colour in all your photos. With only one focused colour, your feed will turn out to be neat! This theme is better suited to people who have an "artsy" side or can get props in their selected colour easily, as it can be time-consuming, not to mention slightly frustrating if you can't find your colour.
3) Rows or Columns
This is an easier way to maintain some order in your feed! Usually, rows and columns are made up of a combination of photos and content. To create rows, alternate between uploading three photos, and then three content images. To create columns, start off with one photo and one content image, then continue with the cycle of two photos and one content image.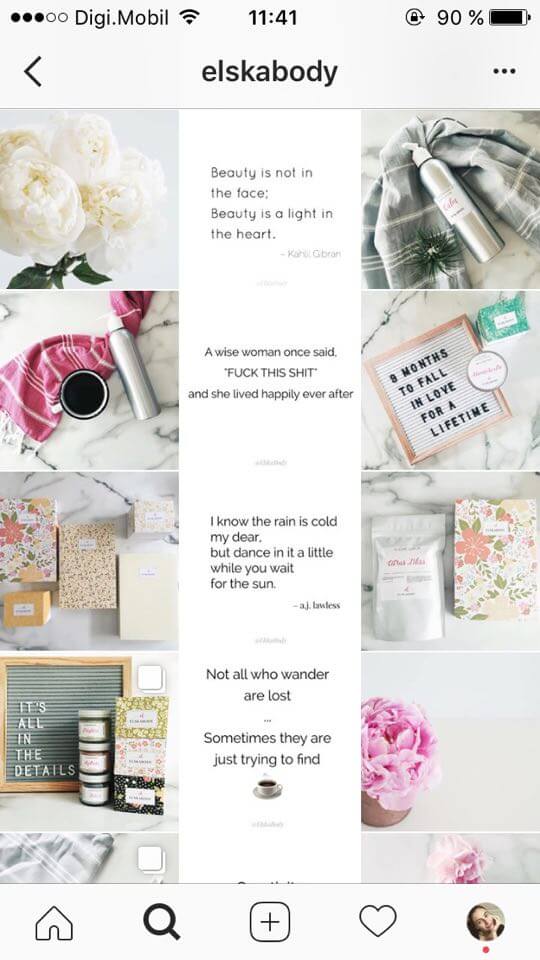 4) Grayscale
To create a look of sophistication and elegance, adopt the grayscale theme. Your photos should be on the black-white spectrum, hardly venturing out of the grey area. The lack of colour in your photos will immediately draw attention to the main object, which is good for showcasing products. (Note: This is not the black-and-white filter; you create your own colourless photos manually using backgrounds and props.)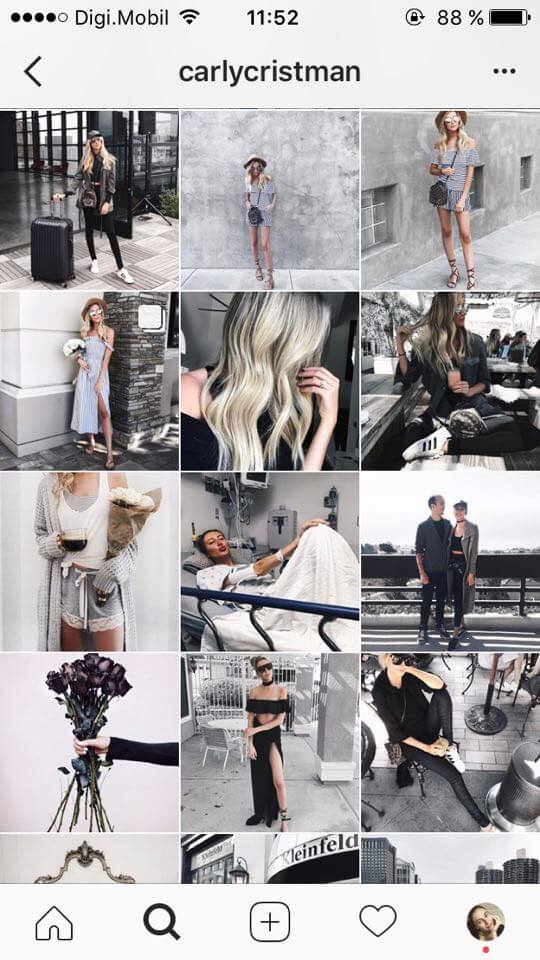 5) Minimalist
Less is more with the minimalist theme! With simple photos, your feed will be clean, neat, and organised. Furthermore, it is less distracting so your main object gets to take centerstage, if any. Your feed will tend to be in a "cooler" temperature, and turn out to be artsy as well!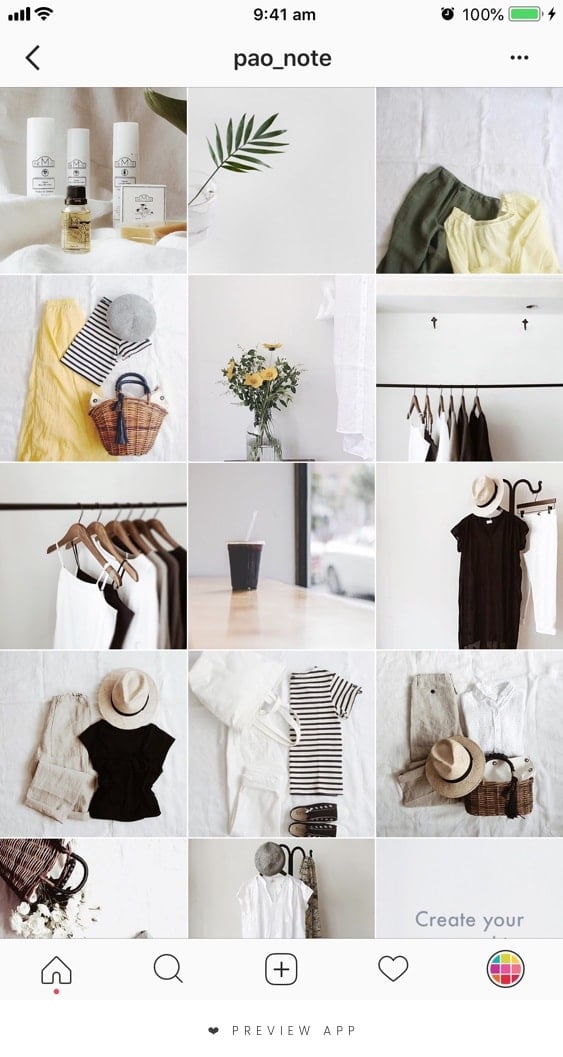 6) Dark & Mysterious
Just as there are bright, clean themes, there is a dark and mysterious theme as well. True to its namesake, this theme will result in a shadowed, heavy feed. All you need is a dark background, as well as several dark-coloured props, and you're good to go!
7) Laser Focus
By this, we mean that you only concentrate on a topic of your choice. For example, as a food blogger, you want to only focus solely on food pictures. With a feed full of food, people will immediately be able to guess your interest and what you do! Other topics you can explore are nature, beach, dance, and cars just to name a few.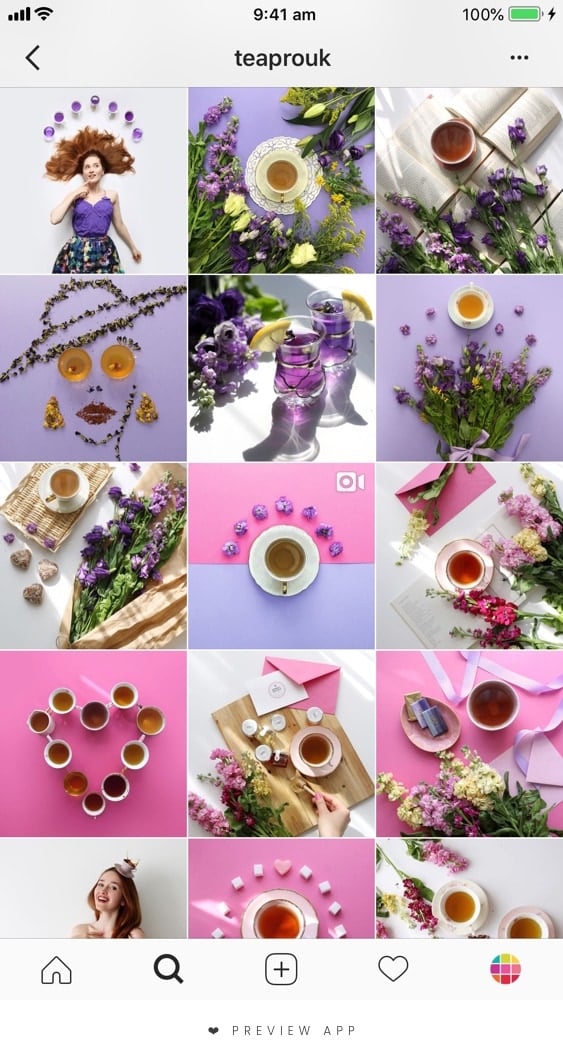 8) Checkerboard
Similar to the rows/columns theme, the checkerboard theme involves alternating between two different kinds of images. It can be between photos and content images, or maybe even portrait and object images. The result is an interesting yet cohesive feed!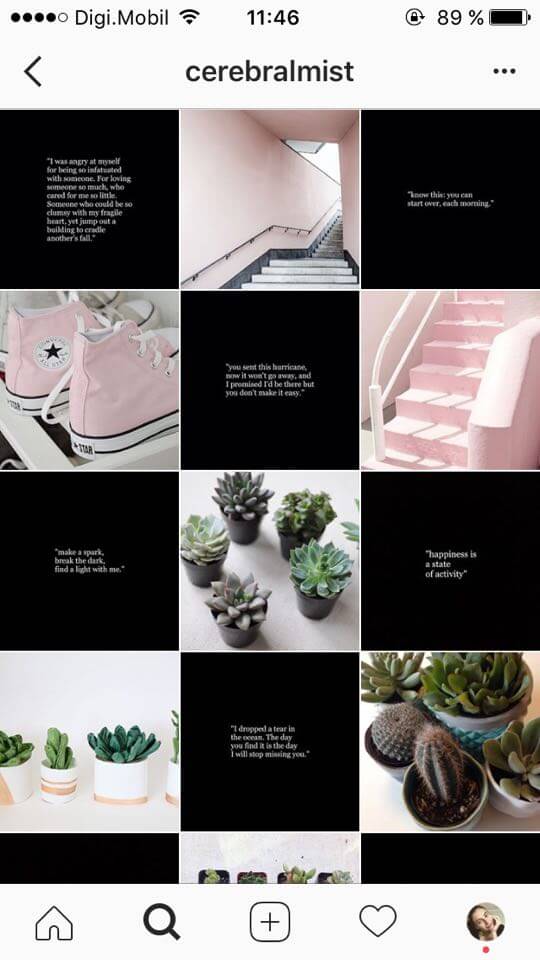 9) Bright & Bold
Life would be dull without a little colour, so go on and splash some colour onto your feed! For attention-grabbing, lighthearted, and playful vibes, take photos of anything that has bright colours. The burst of colour will make any user sit up and notice you!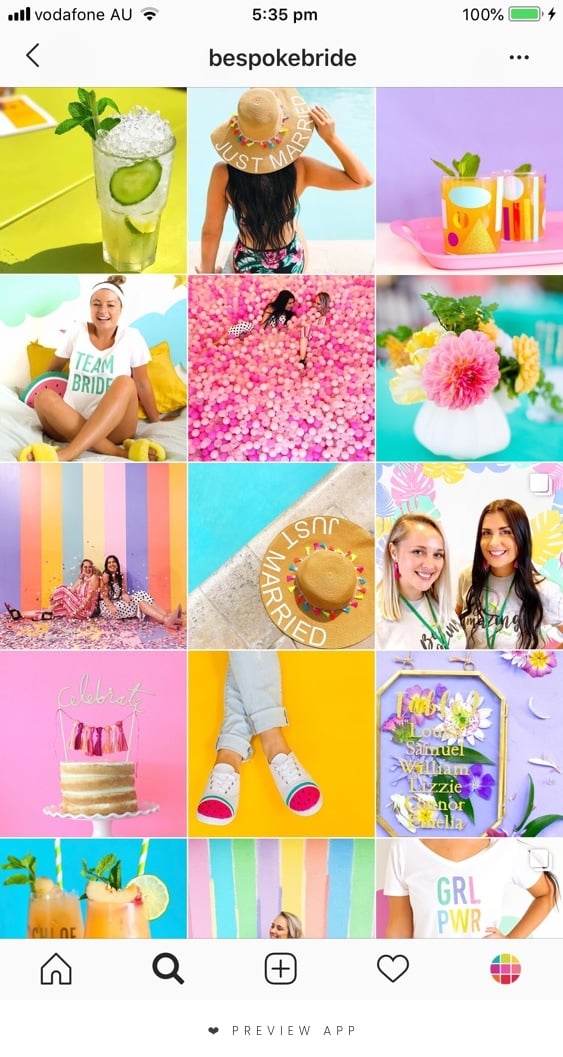 10) The Black-and-White Filter
Not to be confused with the aforementioned grayscale theme, the black-and-white filter where you use it on any photo to create a vintage, old-timey feeling. Classic and timeless, a complete feed with the black-and-white filter is sure to evoke feelings of nostalgia.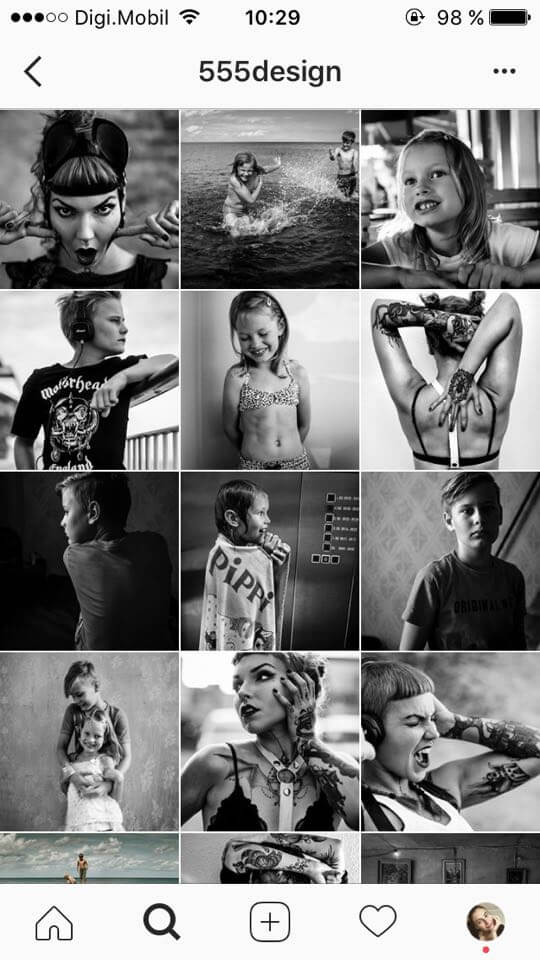 11) Whatever That Comes to Mind
Sometimes, the rules are meant to be broken. If you don't know which theme to follow, forget all about it! Just upload whatever that comes to mind, and keep going. It's your feed, so who cares if others think that your feed is "messy"? As long as you're happy with it, you're good, so go forth and upload your next photo without overthinking it!
We'd love to know: do you follow an Instagram theme? If you do, let us know which and why! Also let us know if there are any other themes we should we aware of, but missed out on this list!
---
https://www.facebook.com/tallypressmy/