Some of us who work hard everyday dream of the day that we can finally retire and just chill at home. Even if we're having fun with our work, it's still nice for us to imagine not having such responsibilities every once in a while. However, this 104-year old grandmother in Langkawi is going against the idea of just resting at home!
---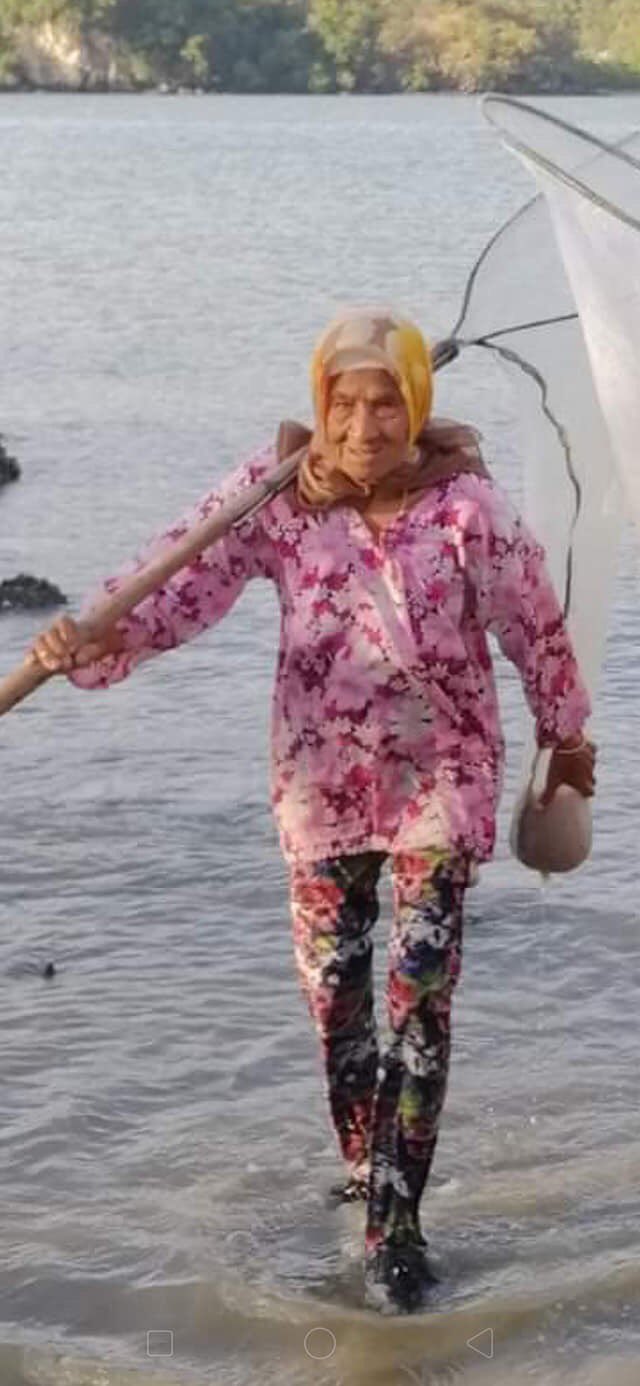 Tok Wan is a hardworking 104-year old grandmother in Langkawi who is proving that age is not a limit. Even at her elderly age she is still quite active and also supports herself through various means.
Firstly, she is a fisherwoman and she will go out to sea to catch fish and shrimp. In addition to that, she also makes her own belacan which she sells at Pulau Tuba. Through this two activities she can earn enough to support herself.
Are you wondering what her situation must be that she still has to work and support herself?
According to her grandson, her children and grandchildren have advised her to stay at home and rest. However, she still insists that she's healthy and wants to continue with her activities.
However, in a tweet from her grandson he asks the authorities to take notice of her. He also hopes that the authority will help give her the attention and support she needs. His tweet then garnered lots of attention and responses.
It's clear to see that everyone is very impressed by the physical capabilities of this amazing grandmother. While it's not possible for everybody to be physically active at that age, it is definitely worth making it a goal.
We applaud this 104-year old grandmother for being so strong!