A woman's brain is wired differently from a man's. A simple question from a woman might imply a different meaning and it is not as simple as you think it is. Guys, be careful when you answer these 10 toughest questions asked by your partner. But fret not. Here's how you answer them like a pro.
---
1)  "What Are you Thinking?"
Pro Answer:
"Sorry if I've been contemplative, dear. I was just reflecting on how lucky I am to have met you."
(Tips: Look into her eyes when you say it.)
2) " Do I Look Fat?"
Pro Answer:
"No, of course not"
(Tips: Say it quick and confidently.)
3) " Do You Love Me?"
Pro Answer:
"Yes, of course my Dear."
(Tips: Don't think so much guys, it is really that simple.)
4) "What would you do if I died?"
Pro Answer:
"Life would cease to have meaning for me, I would rather not live anymore."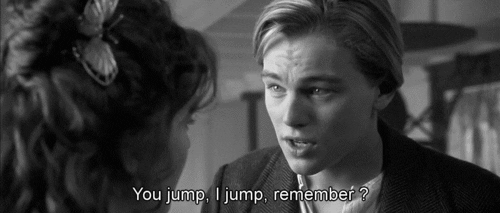 (Tips: Show how important she is to you.)
5) "Do You think She's Prettier Than Me?"
Pro Answer:
"No way, of course not!"
(Tips: Once again, it is really that simple.)
6) "Isn't that the most beautiful diamond bracelet?"
Pro Answer:
"That bracelet would look beautiful on you. Maybe one day when we have the cash, we'll buy it for you."
(Tips: However, please remember to fulfill your promise.)
7)  "How do I look in this dress?"
Pro Answer:
"My darling, you look gorgeous in that dress."
(Tips: Say it from the bottom of your heart.)
8) "How are you feeling about us?"
Pro Answer:
"What's on your mind, babe?"
(Tips: What she's really saying is, "I have something I want to talk about." So let her talk first.)
9) "What was your ex like?"
Pro Answer:
"She was very social. Very into school. Athletic."
(Tips: Stick to traits that are facts, more than your personal opinion.)
10) "What do you like about me?"
 Pro Answer:
"I like how you're always there for people who need help and how we can spend time doing nothing together, and it's still exciting." (just an example)
(Tips: Compliment what you like on the inside and talk about the way your partner makes you feel.)
---
Congratulations Guys! You've now graduated!

What other tough questions that you have encountered and how do you answer them? Share with us! We'd love to hear from you.