Living abroad doesn't mean we have to leave our favourite things behind. No matter how hard it gets, Malaysians living abroad would find their way to these 10 things because they are just too precious to live without at overseas. Here are 10 things Malaysians living abroad cannot live without.
---
1) Instant Noodle
No way Malaysians who live abroad can survive without instant noodle, especially our favourite Maggi.
2) Instant Cooking Paste
Thanks to instant cooking paste, we can host dinner and tell the world how good our cooking is.
3) Sambal
The no. 1 condiment many of us cannot live without.
4) Bawang Goreng
The icing on the cake, so that our food would taste better.
5) Rice Cooker
We don't just use rice cooker to cook rice, but for steamboat too.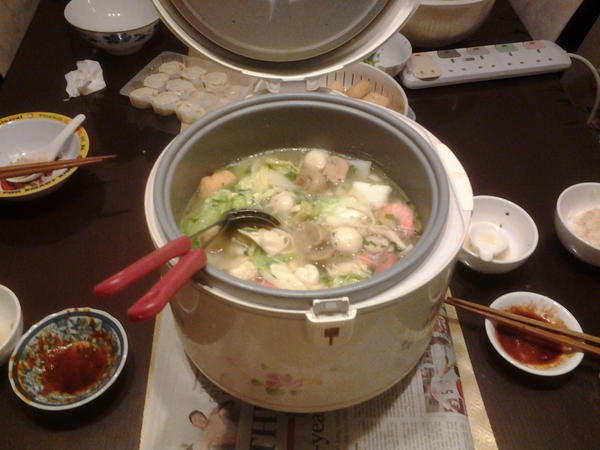 6) Restaurant that Serves Malaysian Food
When we miss Nasi Lemak so much but fail to emulate it, we pay to get it.
7) Instant Beverage Mix
What would we do without Instant beverages such as Nescafe, Milo and White Coffee?
8) Mahjong
One of the many things we do to kill time with our friends.
9) Poker Set
It would be Poker, if not Mahjong.
10) Malaysian Friends
The most important thing we cannot live without. Because nothing make us feel more like home than having a bunch of Malaysian friends who say "Lah" like you do.
---
Share if you can relate to this article. Share with us your comments too!