Eyewear consists of items and accessories worn on or over the eyes, for fashion or adornment, protection against the environment, and to improve or enhance visual acuity. Common forms of eyewear include glasses (also called eyeglasses or spectacles), sunglasses, and contact lenses. From retro-inspired round sunglasses to futuristic cat eyes and graphic eyewear, here are 10 sunglasses trends you should know.
---
1) The Aviators
Nothing can compete with the traditional Aviator sunglasses. It is no surprise that in each season the Aviators would be considered as timeless and fashionable sunglasses. They manage to spice it up a little with innovative vibes in every season. This season, look out for the mirrored Aviators from Raybans and ic! Berlin.
2) Oversized Sunglasses
The oversized sunglasses is making a big hit in the fashion industry because it is practical and comfy. It covers your eyes and a large portion around it, making it feminine with a hint of elegance. In order to find inspiration, we suggest that you look at the latest collection of Tom Ford's sunglasses as well as Chloe.
3) The Round
Square have always been the style for sunglasses, but things have changed. Round is the new square and it suits both men and women. It presents an elegant look at the same time it is suitable for casual wear too. Check out Chloe and Rayban new collection!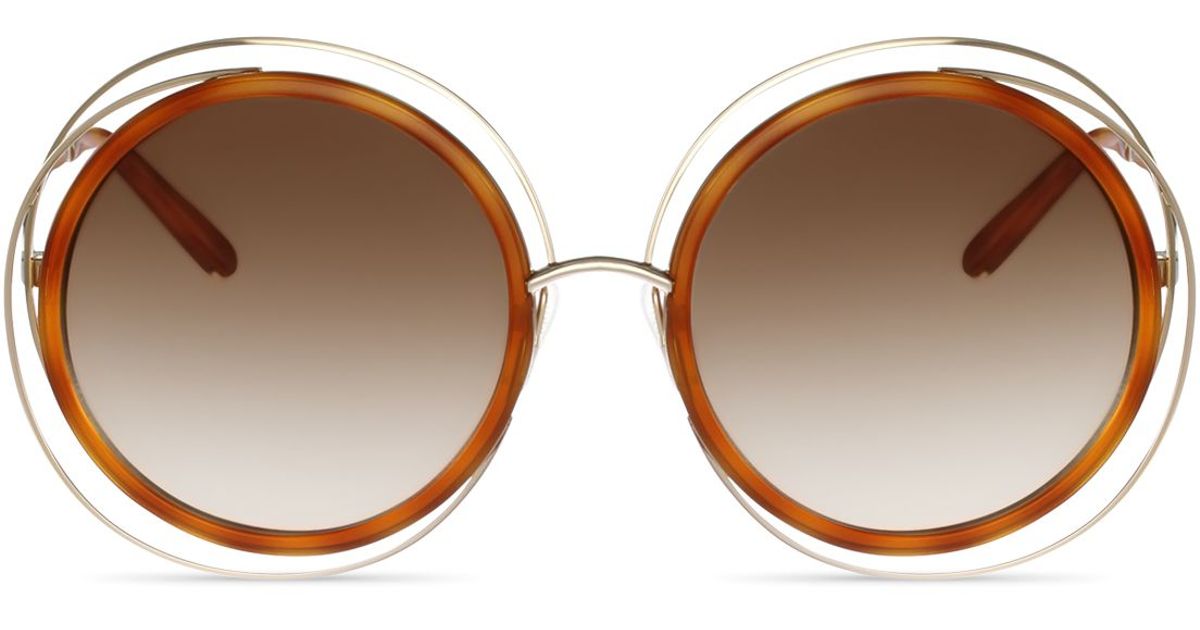 4) Retro
This is another interesting comeback we noted for the coming season marking the renovation of absolutely glamorous and chic pieces being the retro styles of sunglasses. It looks like the style of the feminine and glamorous ladies of those times has been put into a totally fresh and cool way here, presenting experimental shapes, oversized motives and, of course, stylish and fresh design interpretations – check out Retro Super Future and Massada Eyewear.
5) Cat-Eye
Cat eye sunglasses are quite the craze due to the wear-ability for a wide range of face shapes. That's because there are really two distinct styles that fall under the cat-eye umbrella: the more traditional '50s swoop and a wider, softer '80s iteration. Featuring Tom Ford and Roberto Cavalli for the latest collection of cat-eye eyewear.
6) Sports
People in general are becoming more health cautious, making sports an important role in our daily lives. Thus creating a new market in the eyewear industry which are the sports eyewear. A good pair of sports sunglasses is essential to protect your eyes. Featuring the best sellers of sports eyewear, Oakley and Rudy Project.
7) Reflective
The other in trend sunglasses is the one having been formed by the colourful reflective lenses and creative design solutions applied to the frames of the sunglasses. Reflective sunglasses are selling like hot cakes this season. Featuring ic! Berlin and Rayban with their wide selection of reflective lenses.
8) Clip-on
If you've got a bad eyesight and hate touching your eyes, you've got 2 options for sunglasses, prescription sunglasses or clip on sunglasses. Unlike clip on ties, the clip on sunglasses are amazing and super cool. Plus you do not need to carry so many pairs of glasses everywhere you go. Have a look at Massada and Masunaga which produce some hot clip-ons.
9) Unique
If standing out from the crowd is your aim, you can go for any of those extravagant or unique eyewear styles which are being presented by some of the popular fashion houses this season. Prada swirl collection is making a huge come back this year by relaunching it in many different colours.
10) Precious
You may also want to consider owning eyewear which complements with precious materials such as gold, horn or diamonds. Check out Gold and Wood, a luxury brand that caters a niche market for high-end hand-crafted eyeglasses. These eyewear are worn by His Majesty the King of Malaysia and The Sultan of Brunei.
---
This article was contributed by Paris Optical, an independent optical center located in Bangsar which provides optical services and professional eye examinations.