Staying fit can be challenging these days, particularly with all the technological convenience that lead people to a sedentary lifestyle. Thankfully, there are few apps for that to keep track of your health and fitness levels, and here are 10 Recommended Health And Fitness Apps!
---
1) ClassPass
Wouldn't it be great if you are able to join all kinds of classes in different fitness gyms and studios… without committing full-time? Well, you might want to consider downloading this handy app called ClassPass.
According to their website, it is a "boutique fitness membership service [that allows] you to attend a variety of gyms and studios in an ever-expanding network of cities around the world." The process is easy: Simply pick your preferred monthly membership fee for as low as RM39 or start a 14-day free trial to see whether it's right for you. Then, you can search for any class — yoga, strength training, pilates, boxing, martial arts… you name it, the choices are aplenty.
Download from Google Play | iOS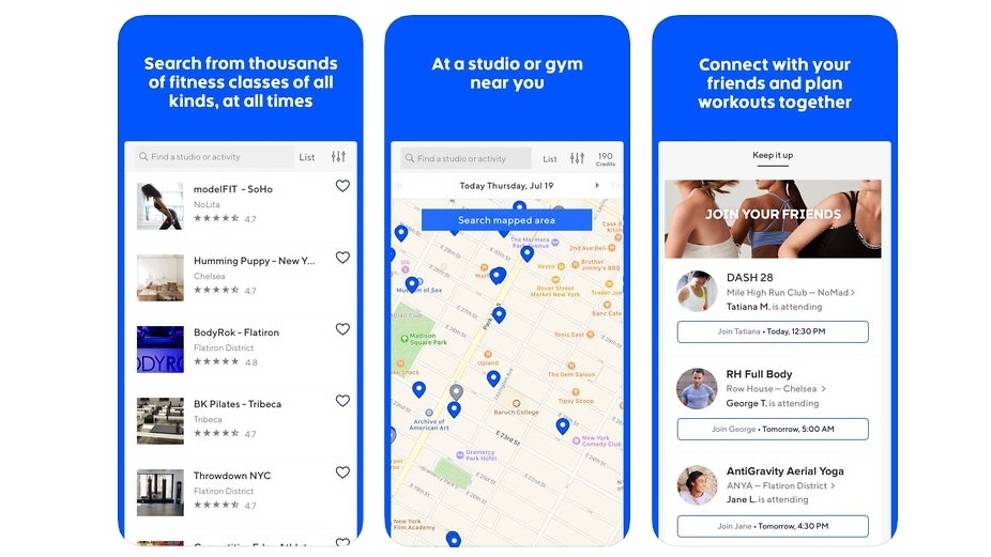 2) Doc2Us
Seeing a doctor is now more convenient than ever, thanks to the introduction of Doc2Us. This Malaysia-based mobile app allows you to talk to a doctor anytime regardless of day and night even if you are at home, office or someplace else. You can choose to communicate with the doctor via text, live chat, voice message or simply send a picture. Doc2Us also provides the convenience of e-prescription (electronic prescription), professional health tips from various healthcare providers and even medication delivery for corporate and insurance companies.
Download from Google Play | iOS
3) FatSecret
Questionable name aside, FatSecret is a great health app with essential features such as a calorie counter, weight tracker as well as healthy recipe and meal ideas. You can even utilise the app's digital journal to record your progress, set reminders for the likes of meals & weigh-ins and connect with a like-minded community for moral support in fulfilling your weight-loss goal. While the app is free to use, premium subscriptions offer more extra features such as advanced meal planning and daily water tracking.
Download from Google Play | iOS
4) Headspace
Health isn't just about the physical, as mental health is equally vital to your overall well-being. Which brings us Headspace, an app that teaches you how to meditate through its various guided exercises. The app's goal is to promote the importance of meditation to relieve stress, anxiety and even help to create a better and restful sleep cycle. Some of the other guided meditations available include physical health mindfulness training, personal growth and sports-related motivation & concentration.
Download from Google Play | iOS
5) Keelo
Never tried HIIT (high-intensity interval training) workouts before? Well, here's a chance for you to do so at the comfort of your own home with Keelo. It comes with plenty of easy-to-follow instructional video guides such as back squats, box jumps and deadlifts. You can even customise your app by including the likes of your age, gender and fitness level to help determine the best workout based on your input data.
Download from Google Play | iOS
6) MyFitnessPal
MyFitnessPal needs no introduction, given its popularity as one of the most sought-after health apps since 2005. The app allows you to track your daily food/water intake, nutrients, macros, counting calories and even get to learn more about the choices of foods you eat. You can also set your personal fitness goals regardless of weight loss, weight gain or weight maintenance.
Download from Google Play | iOS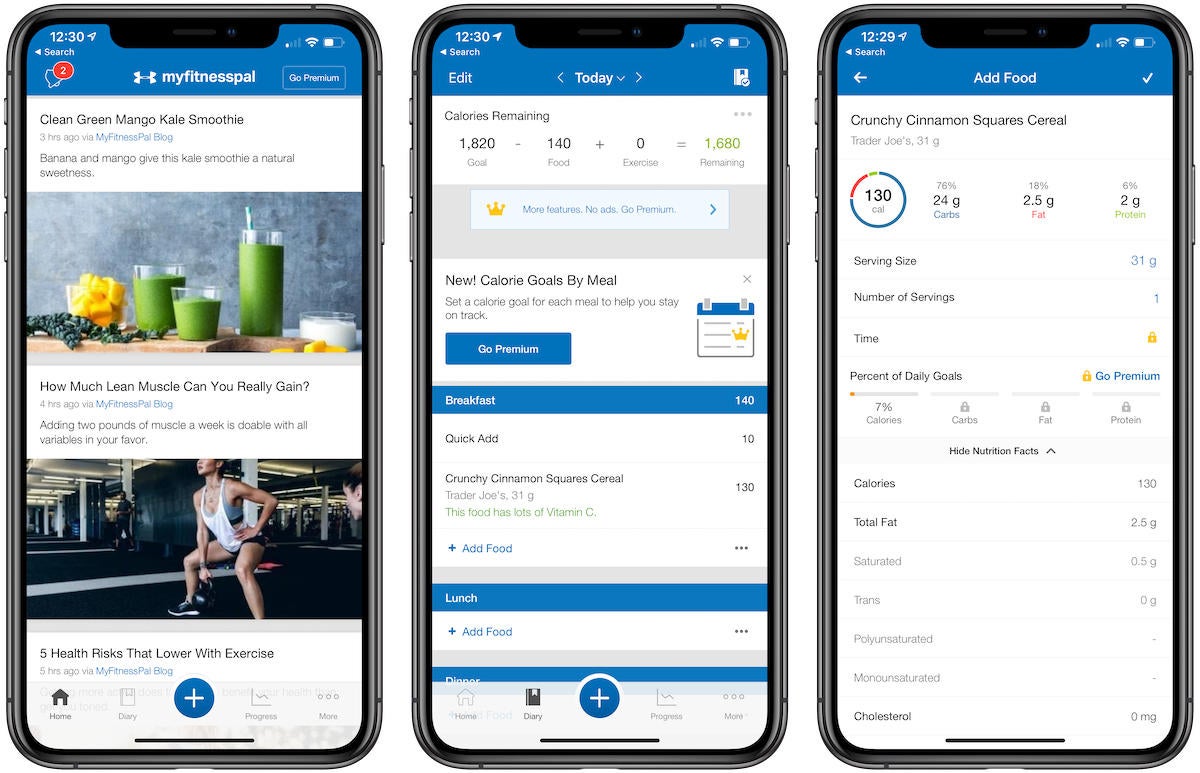 7) Runkeeper
Specially designed for both basic and advanced runners, Runkeeper offers plenty of features under one app. Highlights include the ability to track your real-time workout regardless of running, jogging or even walking with the help of GPS, setting goals, motivating audio cues and training plans. You can also sync the app with other like-minded apps and devices such as Fitbit, Garmin, Apple Watch and MyFitnessPal.
Download from Google Play | iOS
8) Sworkit
Can't find time to exercise due to heavy workload, busy schedule and whatnot? With Sworkit, you can actually allocate your own available time, all at your convenience. The app allows you to set your preferred minutes for all sorts of exercises, namely strength, cardio and stretching workouts.
Download from Google Play | iOS
9) Water Drink Reminder
Whether you are performing workouts indoors or outdoors, it is always important to keep yourself hydrated. But how much water you actually need? Or are you drinking enough water? Thanks to Water Drink Reminder, this app enables you to track your water intake and schedule daily notifications via smart reminders. There is also a water calculator via weight measurement to determine how much you should drink as well as a customised drink target based on the type of cup, glass or bottle per oz or ml units. For those who use iPhones, you can check out Water Reminder – Daily Tracker.
Download from Google Play | iOS
10) Yoga Daily Fitness
True to its name, Yoga Daily Fitness offers easy-to-follow, step-by-step instructions on various yoga poses you can do at the comfort of your home or office. This includes everything from Back Bend to Half Moon Balance and Reclining Leg Pose. Other highlights include yoga tips, 30-day yoga plan and schedule reminder for workout time. Apple users, in the meantime, may want to check out Daily Yoga.
Download from Google Play | iOS