It goes without saying that movies running at 2 hours or even more is nothing unusual. But horror movies, such as the ones regularly produced by Hollywood studios typically run on an average 90-minute length. Still, there are some horror movies that have a longer running time and among them happens to be the upcoming "It Chapter Two" (September 5th), which reportedly will run for an astonishing 169 minutes long! That said, below are selected 10 Longest Horror Movies By Running Time.
---
1) Kwaidan (1964) – 183 min
Adapted from Lafcadio Hearn's collection of Japanese folk tales, Masaki Kobayashi's "Kwaidan" is an anthology horror film consisting of four short stories. This includes "Kurokami", "Yuki-Onna", "Hoichi no Hanashi" and "Chawan no Naka", all of which are elegantly told like a meditative piece of haunting poetry, albeit the movie's uneven pacing. A critical darling at the time of its release, the movie earned several international accolades including an Oscar nomination for Best Foreign-Language Film in 1966.
2) The Wailing (2016) – 156 min
Although this is just Na Hong-jin's third feature following "The Chaser" (2008) and "The Yellow Sea" (2010), he continues to prove his worth as one of South Korea's brightest filmmakers over the last few years. Stepping out of the action-thriller territory previously seen in his first two movies, Na Hong-jin tackles a broader scope in "The Wailing". The story basically tells a local police officer Jong-goo (Kwak Do-won), who is trying to uncover the truth behind the mysterious illness that plagued his otherwise peaceful little village. Well, let's just say the truth isn't what it seems. Although the film started out slow, writer-director Na Hong-jin ensures all the lengthy running time is well-spent, thanks to his nifty combination of police procedural, black comedy and horror-movie tropes.
3) Suspiria (2018) – 153 min
Highly-divisive at the time of its release, Luca Guadagnino's meditative take on Dario Argento's otherwise candy-coloured 1977 macabre shocker of the same name is clearly an acquired taste. The story basically follows an aspiring young dancer (Dakota Johnson) being accepted into the prestigious Helena Markos Dance Company, only to discover there is a terrifying secret behind the dance school. Depending on who you ask, some might say the movie was absurd and punishingly long while others praised for its radically different approach than the original version. Either way, "Suspiria" remains a one-of-its-kind supernatural horror coupled with Luca Guadagnino's atmospheric direction as well as exceptionally lead performances from Dakota Johnson and Tilda Swinton.
4) The Shining (1980) – 146 min
Sure, Stephen King himself despised the way Stanley Kubrick turned his 1977 novel of the same name into a "cold and unfaithful" adaptation. But "The Shining" is one of those rare movies where Kubrick manages to turn the book inside out and made it uniquely his own. The story follows Jack Torrance (Jack Nicholson) and his family (Shelley Duvall and Danny Lloyd), who arrives at the isolated Overlook Hotel working as a caretaker over the course of the winter season. Soon, strange things occur as Jack starts to lose his sanity. The movie is best known for some of its iconic cinematic flourishes, namely the long Steadicam sequence where Danny rides his Big Wheel through the empty hallways. Not to forget Jack Nicholson's mentally-unhinged lead performance that remains one of his signature roles even until today.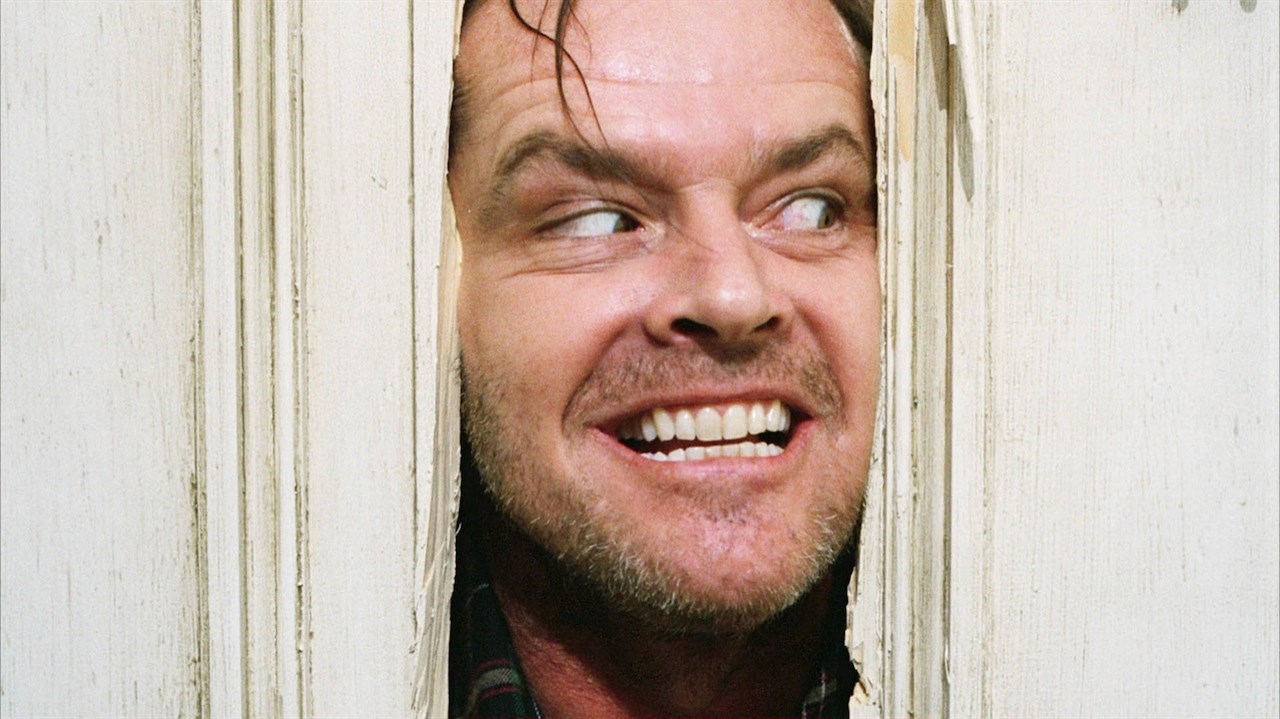 5) A Cure For Wellness (2017) – 146 min
Director Gore Verbinski is no stranger to making needlessly overlong movies, which can be evidently seen in his original "Pirates Of The Caribbean" trilogy and "The Lone Ranger". "A Cure For Wellness" follows the similar lengthy pattern, which tells a story about a young executive (Dale DeHaan) being tasked to bring home his company's CEO (Harry Groener) from a mysterious wellness spa in the Swiss Alps. However, he soon suspects there is something weird going on within the spa facility. Despite its protracted length, Verbinski still deserves praise for infusing his otherwise ambitious horror movie with stylish visuals and vivid imageries. Among them are two squirm-inducing moments involving a certain dental drill and slithery eels crawling inside a bathtub.
6) Rosemary's Baby (1968) – 137 min
Based on Ira Levin's bestselling novel of the same name, "Rosemary's Baby" follows a young couple (John Cassavetes and Mia Farrow) as they move into an old apartment building with a dark history. What follows next is a series of strange occurrences that Rosemary's subsequent pregnancy causing her to feel increasingly paranoid. Viewers with short attention spans might baulk over writer-director Roman Polanski's deliberate pacing. However, those who are patient enough will be rewarded with the movie's overall foreboding sense of dread as well as Mia Farrow's riveting turn as the delusional Rosemary.
7) Aliens (1986) – 137 min
A rare sequel that either surpassed Ridley Scott's 1979 original or stood perfectly well on its own, depending on who you ask. Then-rising director James Cameron, fresh off from his 1984 breakthrough in "The Terminator", made a bold choice for not trying to replicate the same tone of the first movie. Instead, he chose to take the basic foundation from there and raise the stakes by deftly combining sci-fi horror and military action. The sequel was notable for earning Sigourney Weaver an Oscar nomination for Best Actress — a rare feat, considering the Academy Awards' notorious bias over genre pictures.
8) It (2017) – 135 min
It took Hollywood long enough but it was well worth the wait, thanks to Andy Muschietti's overall engaging direction. He successfully brought Stephen King's massive novel of the same name to vivid life, covering the first half by focusing on the seven kids' terrifying ordeal against Pennywise the Clown (Bill Skarsgård) in their hometown Derry. The movie made history when it became the highest-grossing horror movie at the worldwide box office, raking an enormous USD700.4 million against a USD35 million budget.
9) The Conjuring 2 (2016) – 134 min
James Wan's sequel to 2013's surprise hit employs more or less the same but effective scare tactic. That means lots of jump scares, nifty camera placements, loud sound effects and ominous score. The story, which focuses on Ed and Lorraine Warren's (Patrick Wilson, Vera Farmiga) paranormal investigation of a haunting in the North London home, may have been erratic. But the movie is largely saved by Wilson and Farmiga, as they once again excelled in their respective roles.
10) What Lies Beneath (2000) – 130 min
Investing in a blockbuster-sized budget of USD100 million for a supernatural horror film would be practically unheard of by today's standard, given the current Hollywood's obsession over established IPs and comic-book adaptations. But back in 2000, that's exactly "What Lies Beneath" actually costs. The story follows Norman Spencer (Harrison Ford), whose wife Claire (Michelle Pfeiffer) becomes increasingly paranoid over a possible haunting of a ghost occurring in their lakeside home. Robert Zemeckis' deliberate pace over an overlong 130-minute length is admittedly sluggish. But his strong sense of visual flair remains undeniable here, notably on the movie's final stretch involving a bathtub scene.