Fries, French fries… whichever you want to call them, these potato strips are no doubt a great pick-me-up finger food. Sure, fries often get a bad rep for being unhealthy since they are high in fat, sodium, and calories. Then again, moderation is always the key. Now, we all know that fries are often consumed either by dipping them with chili or tomato sauce. However, there are plenty of exciting ways to enjoy your fries. So, ditch your usual dipping sauce for once and try these 10 delicious recipes instead.
---
1) Nacho Fries
Instead of tortilla chips, why not use fries as substitutes instead? Drizzle your nacho fries with a bed of melted cheese, diced tomatoes (go for cherry varieties!), corns and meaty toppings like shredded beef or chicken.
2) Fries-In-A-Wrap/Burrito
Meats and vegetables are among the common ingredients often found within the stuffed tortilla either in a wrap or a burrito. Why just stick to the basic when you can add some fries as well? Now, you will have some extra crunch to the bite.
3) Pizza Fries
Pizza + fries. Now, that's what we called an awesome food combo made in heaven! Combine your favorite fries (shoestring or crinkle cut) and topped with pizza sauce, shredded cheese and pepperoni/sausage slices (optional) in a bowl. Then, bake them for 5 minutes or at least until you see the cheese melts to its creamy glory.
4) Kimchi Fries
It's East meets West in this unique fries recipe. Top your fries with kimchi for that spicy-and-sourish taste. Alternatively, you can add some chopped beef or chicken and layered with shredded cheese for extra flavor.
5) Peanut Butter Fries
Apparently, peanut butter is not just a spread for bread, cracker and cake. If peanut butter can be a recipe for noodles, why not use them on fries? You can either dip them in a blended peanut butter sauce or you can bake them together in an oven to form a crusty fries.
6) Garlic & Herb Fries
Got some garlic and dried herbs in the kitchen? Use them for your fries recipe. Sauté some minced garlic and toss everything together with herbs (parsley, chives, thyme and/or rosemary). Season them with salt and pepper.
7) Curry Fries
Most Malaysians love curry, regardless it was served with rice or noodles. Now, try them on fries for a change. Bake the fries with a mix of curry powder, oil, salt and pepper in an oven. For optional garnishing, sprinkle your curry fries with chopped coriander.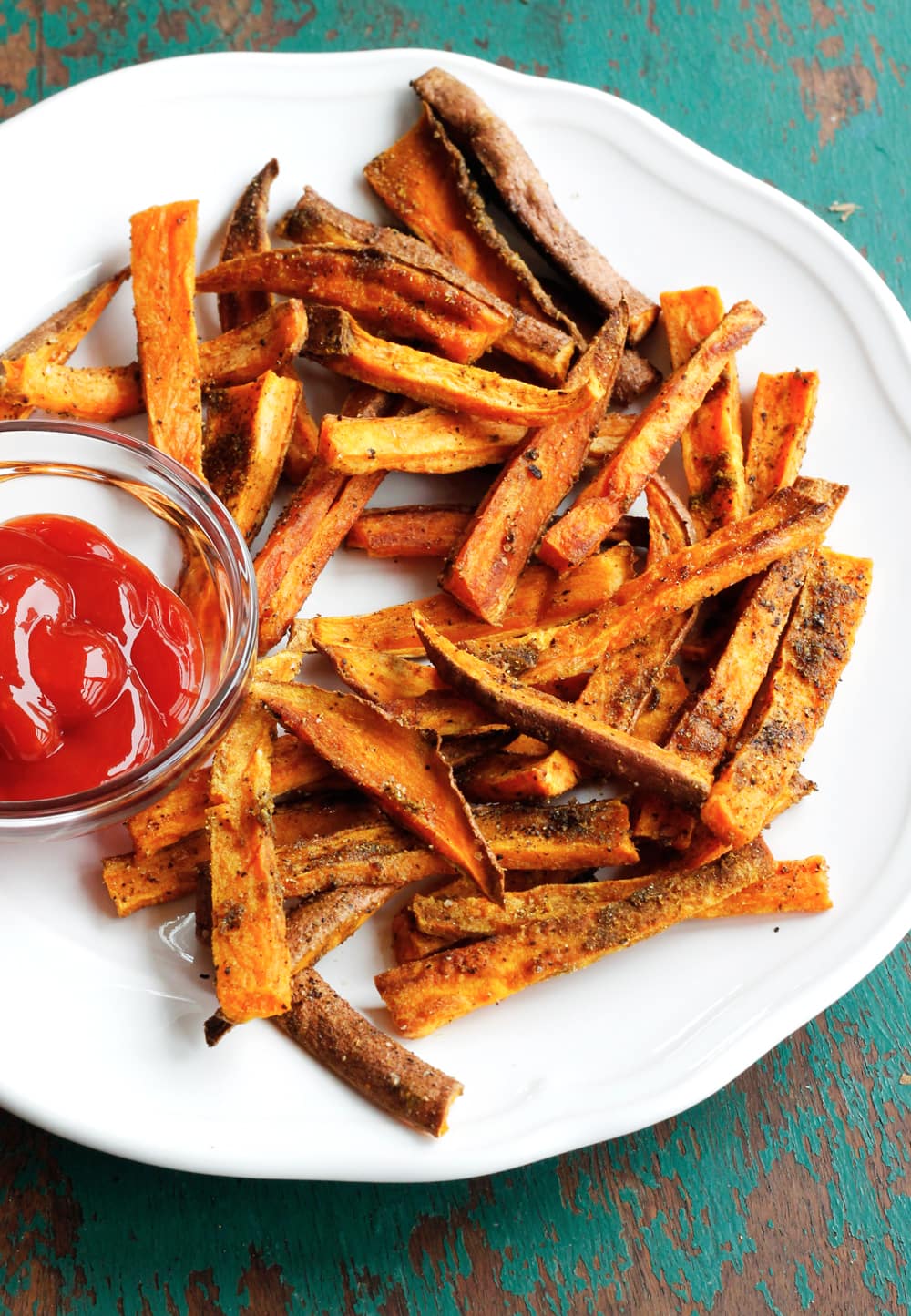 8) Eggs & Fries
Give your regular egg breakfast a fries twist. Whisk 2 or 3 eggs and season with salt and pepper. After you fry your fries, coat the egg mixture all over them and cook everything together. You can also add shredded cheese or any other topping of your choice.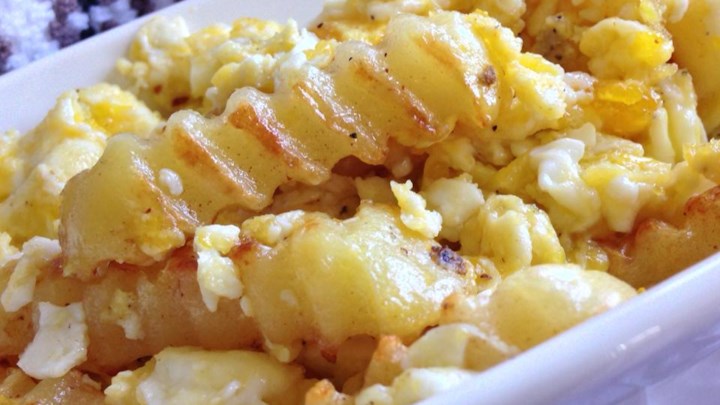 9) Pad Thai Fries
If you love Thai food, perhaps this might pique your interest. A pad thai dish turns into a snack. To make pad thai, combine fish sauce, tamarind paste/lime, crushed peanuts, bean sprouts and chopped coriander. Then, coat them on the piping-hot fries and enjoy!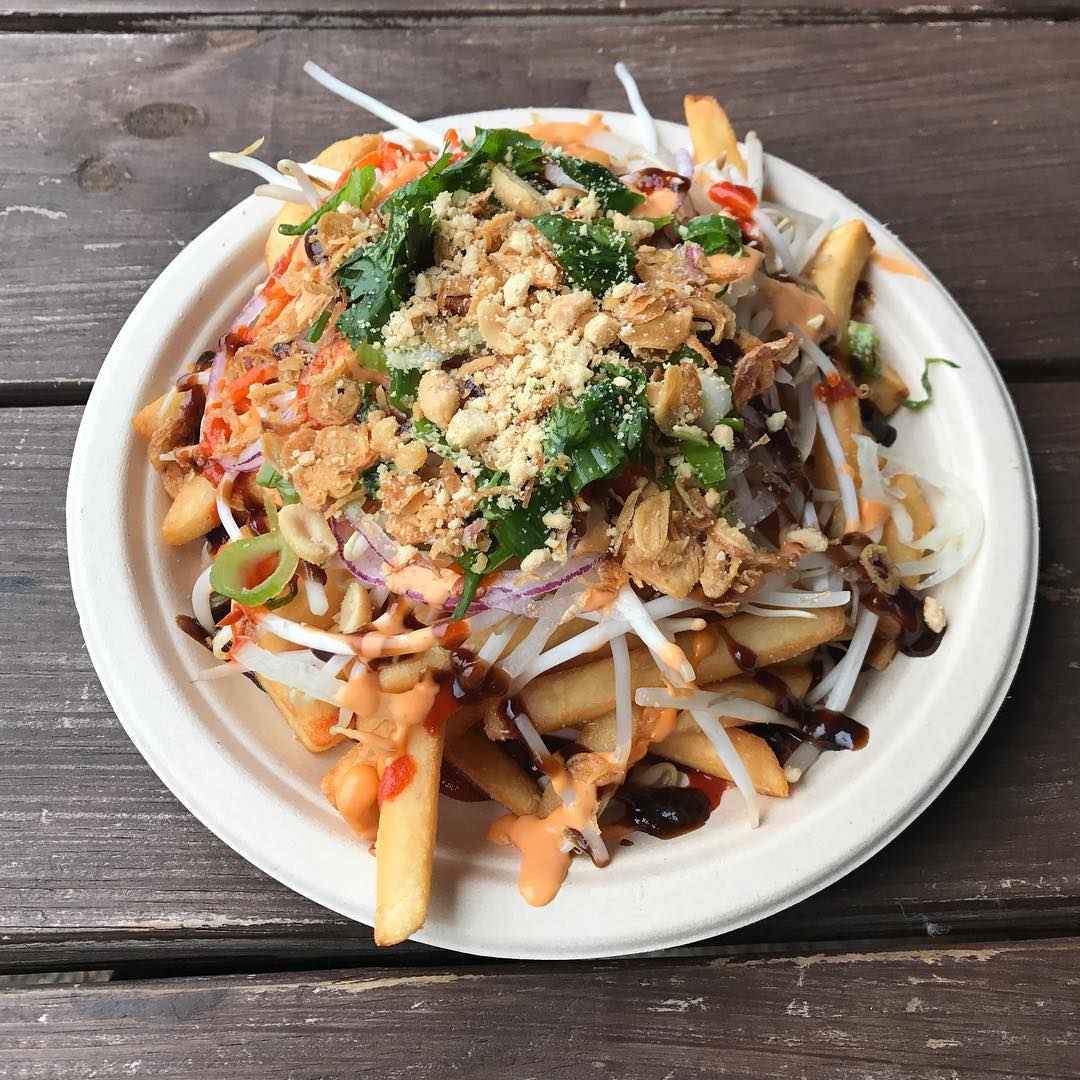 10) Fries With Ice Cream
As quirky as it may seem, this combo gives an irresistibly sweet-and-savory taste. Vanilla ice cream works the best!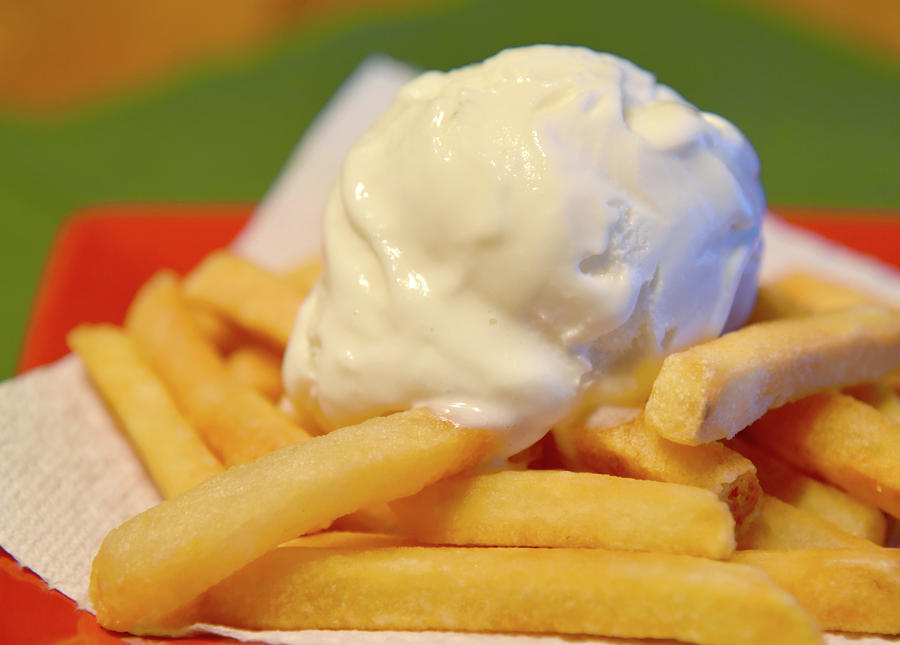 ---
https://www.facebook.com/tallypressmy/