No smartphone would be complete without a few apps appearing on the screen. And beyond the usual Facebook, Instagram and WhatsApp, here are 10 Essential Apps Every Malaysian Should Be Using in alphabetical order.
---
1) Boost
Sure, cash is still the king. But utilising e-wallets has its own advantages and more Malaysians are beginning to adapt to the cashless payment system. While there are few popular e-wallets out there, we would say Boost is currently the best of its kind.
Developed by Axiata Digital which also gave us Celcom, Boost made its humble beginnings in 2017 solely as a mobile lifestyle wallet app for prepaid users to top up their credit. How things have evolved since then, as Boost eventually grew into a full-fledged e-wallet with extended features. This includes the likes of money transfer, utility bills and parking fees. Not to forget Boost also covers a wide range of participating merchants ranging from established outlets (e.g. 99 Speedmart, Caffe Bene and KFC) and even hawker stalls and pasar malam (night markets).
And best of all, Boost offers a value-added feature where users able to receive cashback just by shaking the phone.
Download from Google Play | iOS
2) Doc2Us
Doc2Us, which also rhymes as "Talk 2 Us", is a handy app where you get to talk a doctor anytime and anywhere regardless of day or night. You have the option to text, live chat or even send a picture to your preferred healthcare provider. Worry whether the doctor is legitimate? Well, rest assured that every healthcare provider from family doctors and specialists to pharmacists and dietitians have all been screened and verified by the medical committee. You also don't have to worry about paying hefty consultation fees commonly imposed in most walk-in clinics, especially given Doc2Us' reasonable price. Doc2Us also provides free consultation for public from 10am to 10pm daily.
Download from Google Play | iOS
3) Grab
Let's face it, not everyone has the luxury of owning a car. Which is why you can say Grab is a lifesaver for those who rely heavily on public transport to get around. Today, Grab is practically a must-have for every Malaysian. It's convenient, it's easy to use and there are options where you can choose to pay using cash, credit card or GrabPay system. Other than booking a ride, you can also use Grab to order foods and drinks from your favourite establishments.
Download from Google Play | iOS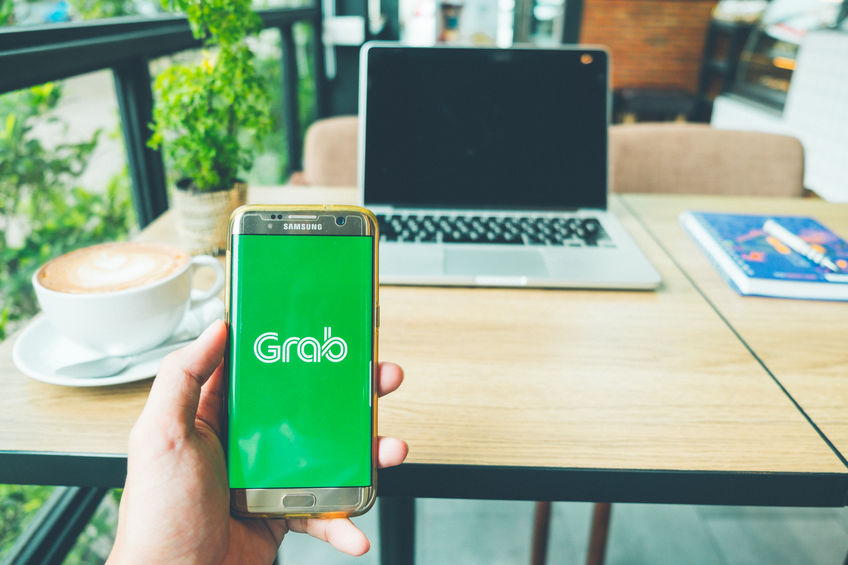 4) GSC, TGV & MBO Cinemas
Still queuing to watch a movie at the cinema? Well, you can skip that and save the hassle by purchasing your movie tickets using what we would like to call "Big Three" cinemas in Malaysia — GSC, TGV & MBO. Each of these apps contains essential features like movie showtimes, advanced sales, seat selection and purchase history via QR code.
Download from Google Play | iOS (GSC) / Google Play | iOS (TGV) / Google Play | iOS (MBO)
5) Lazada
Online shopping is practically a norm these days. After all, it's convenient and you can typically get cheaper deals comparing to the standard brick-and-mortar stores. One of the top online shopping apps that require no introduction is Lazada. Shopaholics Shoppers can basically find almost anything here, namely electronics, skincare products, TV & home appliances and groceries. The app also offers benefits like daily flash sales & vouchers, order tracking and various payment options such as online banking, credit/debit card and Lazada's very own top-up cashless system known as Lazada Wallet.
Download from Google Play | iOS
6) Netflix
If you love watching movies and series on your smartphone wherever you go, Netflix would be your answer. You'll be spoilt for choices here, as Netflix covers a wide range of movies and TV shows from different countries and genres. You can watch them for free for the first month. And from there, you can decide whether it's worth paying a monthly subscription at a starting price for as low as RM33.
Download from Google Play | iOS
7) Spotify
Why hassle yourself with all the downloading and saving music on your phone? With a music streaming app like Spotify, you are able to listen to your favourite song for free. Not to forget Spotify's comprehensive music library means you get to play all sorts of songs from different artists and genres. You can say the choice is almost endless.
While you have to deal with limitations and occasional ad every now and then, Spotify offers an ad-free premium version for just RM14.90 per month. It gives you more freedom to utilise the app to the fullest such as unlimited skipping tracks, offline listening & download capability and high-quality audio up to 256kbit/s.
Download from Google Play | iOS
8) Trivago
If you are going on a local or overseas trip, you are most likely needing a hotel stay. One of the top hotel booking apps is Trivago, where you can find and compare prices that suit your budget. Other highlights include the ability to filter hotel class & distance as well as checking reviews and hotel information.
Download from Google Play | iOS
9) TrueCaller
Spam calls suck. We know because we're all been there. They are like pesky cockroaches that refuse to go away no matter how many times you get rid of them. But thanks to the power of technology, you can block these annoying interruptions with an app for blocking spam calls. And perhaps the most recommended one out there would be TrueCaller, a popular call blocker app designed to block spam and yes… telemarketers. The app also helps you to identify who's been calling your numbers and even able to block spam text messages.
Download from Google Play | iOS
10) Waze
Planning to make your way to uncharted territory? Or perhaps finding the right route that leads to that new cafe you've been hearing about? While you can always rely on the good old Google Maps, Waze is arguably a better option for drivers. Other than serving as a mapping guide, Waze also allows you to know the latest traffic reports and community alerts like accidents, police blocks and road hazards/constructions. It also helps you to save time on the road since Waze is capable of offering a real-time update on the best and fastest route of your selected journey.
Download from Google Play | iOS