One of the best things about living in Malaysia is the different types of cuisine available. From local cuisine to international cuisine and even fusion cuisine, there's absolutely no shortage of choice when it comes to food. The same goes for dessert! While we can have cakes, tarts, shaved ice or ice cream, our local kuih remains popular as ever. Best enjoyed as a breakfast side or tea time snack, here are some different types of kuih to enjoy!
---
1) Onde-onde
Onde-onde is one of the most popular kuih, which are little spheres filled with gula melaka. They can be made of glutinous rice flour, sweet potato or a mixture of both. Once cooked, they are rolled in grated coconut. With just the right amount of gula melaka, there's a satisfying burst of sugar in your mouth when you bite down.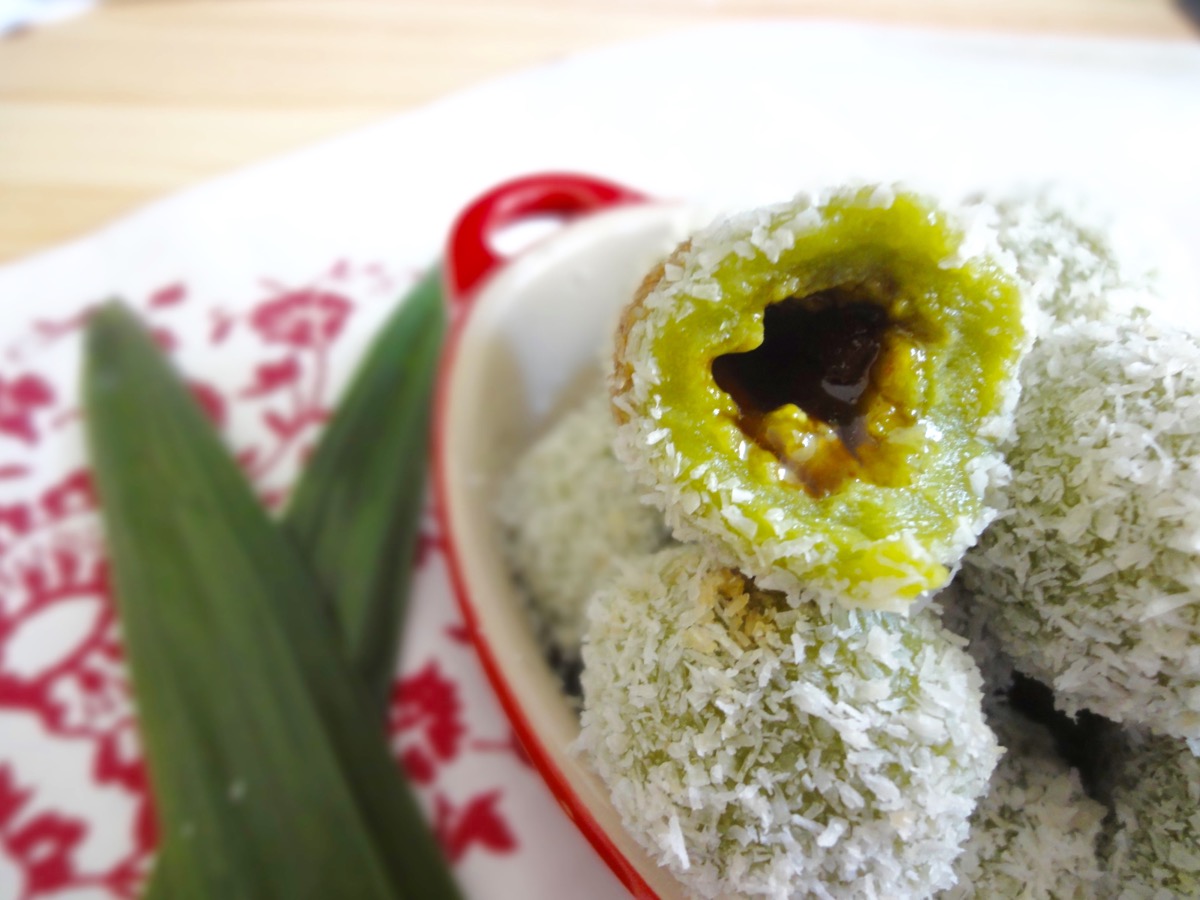 2) Kuih Sagu
Kuih sagu, or sago, requires few ingredients. As you might have guessed, its main ingredient is none other than sago itself, and sugar to taste. Depending on your preference, you can also choose to add in flavouring and/or colouring. (We imagine transparent kuih wouldn't be as appetising.) Just like the onde-onde, kuih sagu is also coated with grated coconut.
3) Ang Ku Kuih
Literally translated from Hokkien, ang ku kuih means "red tortoise cake", as the cake resembles a tortoise shell, usually placed on a banana leaf. The "shell" is made of a soft and sticky glutinous rice flour skin, and the filling sweet, like red bean. However, fillings can vary, and ang ku kuih isn't always red–they can be green too!
4) Kuih Ketayap
Basically, kuih ketayap is a crepe/pancake filled with grated coconut infused with gula melaka and rolled into a cylindrical shape. Most often, the "crepe" itself is green. The fresh, sweet grated coconut is always a delight when you bite into the kuih!
5) Kuih Lapis
Kuih lapis literally means "layer cake". Most often they're pink/white or orange/white, but they can also be multi-coloured. The cake is made from rice flour, tapioca flour and coconut milk mainly, and it's soft and sticky. In Chinese, it is referred to as the "nine-layered cake".
6) Oh Kuih
Oh kuih is more commonly known as yam cake, and it's usually by the Chinese. The cake itself is made from steamed yam, rice flour/flour, and added with a variety of ingredients from dried shrimps to mushroom. It's also drizzled with a sauce before being consumed, and is a savoury kuih instead of a sweet one.
7) Kuih Tepung Pelita
The kuih tepung pelita is a two layer cake made of coconut milk and pandan custard, steamed in banana leaves or little pots. "Tepung" and "pelita" refers to "flour" and "oil lamp", and is named such due to its resemblance to a traditional oil lamp when wrapped in the leaf. It's a popular kuih for breaking fast during Ramadan!
8) Kuih Talam
Kuih talam is also white and green, but this kuih is firmer than kuih tepung pelita and is made in a tray instead. Its main ingredients are coconut milk, rice/tapioca flour and pandan or green pea flour. There are also other versions of the kuih talam, which uses ingredients like yam, brown sugar and sweet potato instead of pandan.
9) Kuih Seri Muka
For the longest time when I was a kid, I was consistently confused with kuih talam and kuih seri muka, until one day I realised that kuih seri muka had a layer of rice. Kuih seri muka, like the kuih talam, has a layer of pandan. But the bottom layer of kuih seri muka is made of glutinous rice instead.
10) Kuih Kapit
Kuih kapit is especially popular during festive seasons, and is also known as "love letters". They can be shaped like triangles, or rolled into long cylinders. They are thin and crispy, best eaten as soon as possible to maintain its crisp. Just like most other kuih, it uses coconut milk, and a variety/combination of rice flour, tapioca flour, and/or all purpose flour.