Modern cafes have been on the rise over the last few years in the historical city of Melaka. From all-day breakfasts and artisanal coffee to fusion main courses and mouthwatering desserts, check out these 10 Cafes Worth Visiting in Melaka.
---
1) The Daily Fix
If you love pancakes moist and fluffy, you might want to check out The Daily Fix at Jonker Street. The Pandan pancake is their best-seller but you can try other flavours as well like durian and espresso. Coffee lovers can also look forward to affordably-priced caffeinated beverages such as flat white, latte and cappuccino. Another thing that draws a lot of attention is the overall homey ambience and its nostalgia-heavy decor, which makes you feel like you are stepping into a bygone era of an old-timer cafe.
If you are a first-timer, you might have a tough time locating the cafe since it's not entirely visible. When you walk along Jonker Street, make sure to keep an eye out for the old souvenir shop called Next KK Sdn. Bhd. From there, you need to go through the shop since the cafe is located right behind it.
FB: thedailyfixcafe | IG: @thedailyfixcafe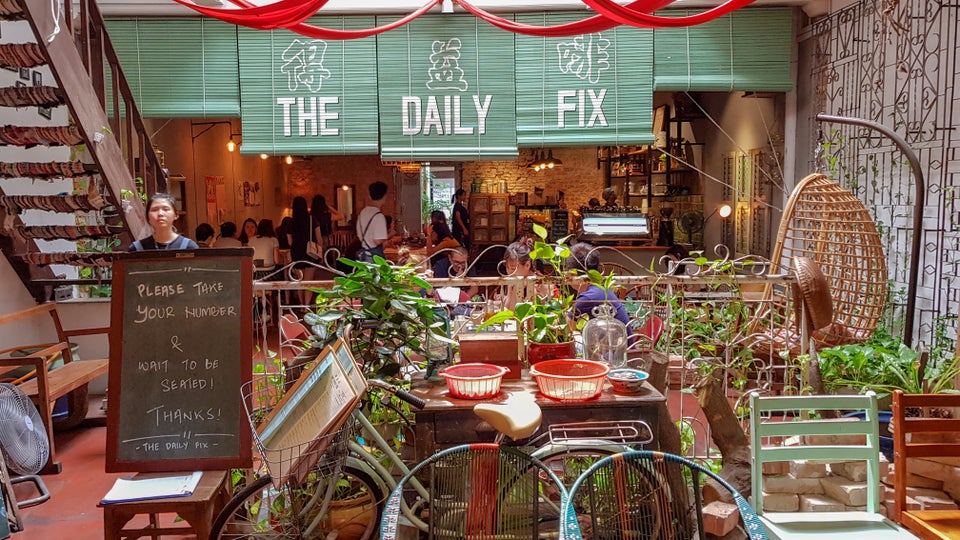 2) The Old Mark Cafe
Dessert is what they do best in The Old Mark Cafe at Taman Kota Syahbandar, with mouthwatering varieties like waffles, tiramisu and panna cotta. However, it was their signature souffle pancake that gained them a loyal following. Soft, airy and fluffy, the pancake is served with maple syrup as well as whipped cream and a scoop of ice cream on the side. You can even opt for souffle pancake served with homemade matcha sauce. The cafe also serves coffee and fusion comfort food like "Markable Chicken Waffle" (homemade waffle topped with fried chicken and sunny-side-up-egg) and "Curry Carbonara".
FB: TheOldMarkCafe | IG: @weareoldmark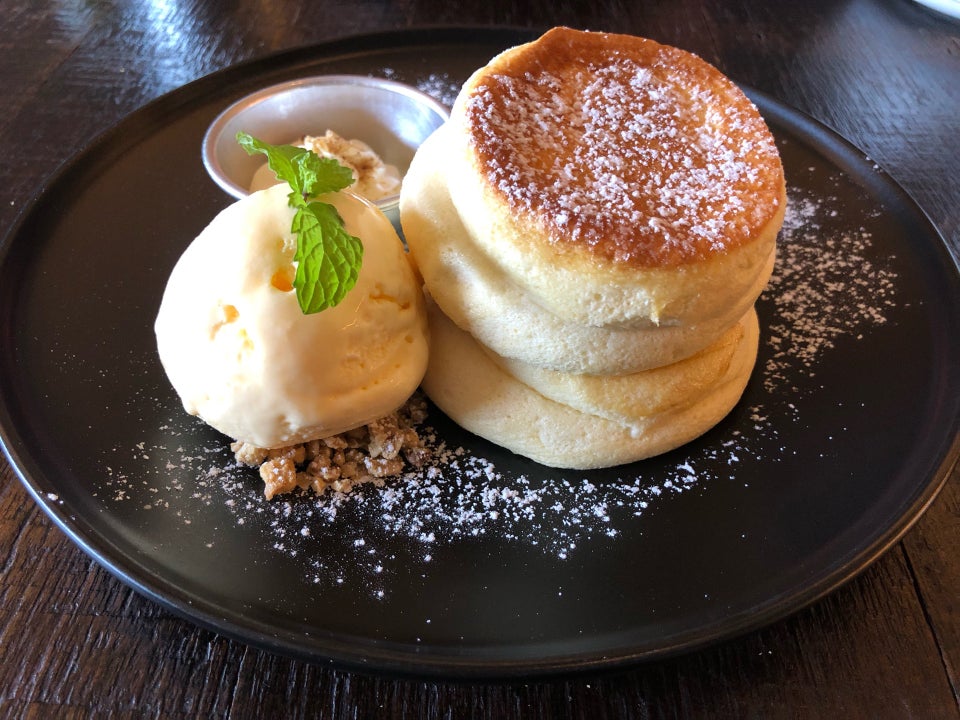 3) Calanthe Art Cafe
Visiting Calanthe Art Cafe at Jonker Street is like a dream come true, particularly if you are an ardent coffee lover. Here, you can expect not one but 13 types of coffee from each of the 13 states in Malaysia. And if you are adventurous enough to try something different for a change, here's something for you called "Eunice" — a unique combination of jasmine tea and coffee!
The wide selection of coffee complements well with its eclectic, vibrant interior, which consists of the likes of hand-painted walls and even a makeshift old television set used as an aquarium.
calanthe.letseat.at | FB: calanthe.melaka | IG: @calantheartcafe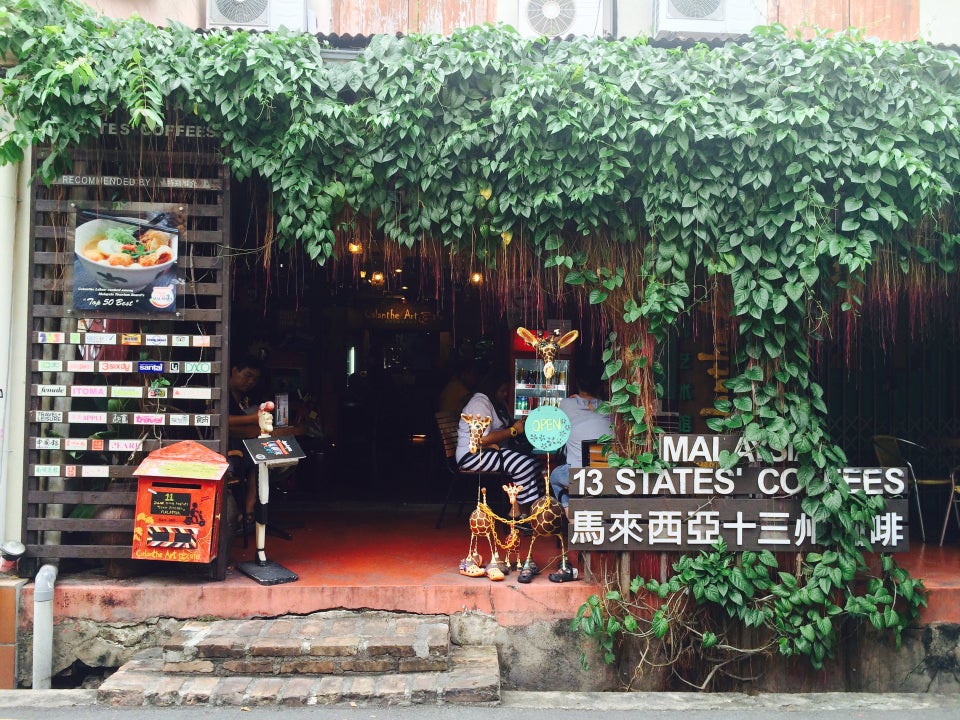 4) Bikini Toppings
The typically hot and humid weather in Melaka can be unbearable at times. And this is where a coconut comes in handy. It is a well-known thirst quencher that helps beat the heat and cool down your body. And you can get that in a popular cafe like Bikini Toppings at Jonker Street.
Expect coconut-centric cool refreshments and desserts like coconut shake, coconut jelly and homemade coconut ice-cream. But if you prefer the good old-fashioned way of enjoying a coconut drink, they have that too!
FB: BikiniToppings | IG: @bikini_toppings
5) Backlane Coffee
A cafe that is literally located at the back lane of Jonker Street, this is the place where you can enjoy a cup of coffee or espresso within the cosy setting, consisting of exposed brick walls and rustic decor. They also serve delicious cakes and pastries to pair with your favourite caffeinated beverage.
Their highlights include "Mr Owl Iced Latte", an iced latte served with owl-shaped coffee ice cubes & a tiny pitcher of cold milk and "White Surprise" — a white chocolate mousse cake shaped like a Twiggie with a crunchy hazelnut croustillant as a base. If that's not enough, there are plenty of board games and magazines to keep you occupied for hours.
FB: Backlane-Coffee
6) Kaya Kaya Cafe
Located at Jalan Tukang Besi, Kaya Kaya Cafe specialises in all-day breakfast meals such as "Signature Sunshine" (scrambled eggs served with smoked salmon and thick charcoal toast) and "Kaya Breakfast", which is basically the cafe's take of wholesome breakfast consisting of German sausage, beef bacon/chicken ham, sauteed mushroom and scrambled eggs/two sunny-side-ups with toast and salad. For those who prefer a sweet breakfast, opt for "Melaka 'Elvis'" — a stack of pancakes with banana & homemade kaya topped with peanut butter and chocolate sauce.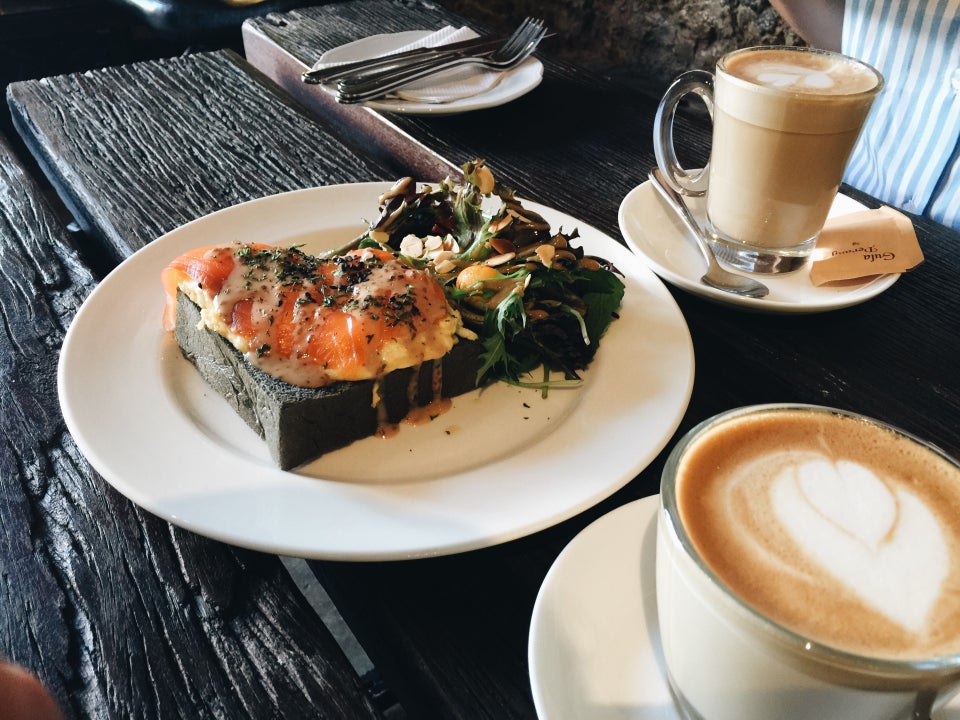 Apart from its delectable food choices, the cafe has a pleasant and calm ambience, complete with vintage decor like aged red brick walls and original artefacts that transports you back in time. They even have an interior courtyard and wall mural at the back of the building, making this cafe a favourite among many locals and tourists for some Instagrammable moments.
FB: kayakayacafelol | IG: @kaya_kaya_cafe
7) Limau-Limau Cafe
Get ready to be spoilt with choices when you dine at Limau-Limau Cafe in Jalan Hang Lekiu. Some of their must-try dishes include the "Ciabatta Bread Mozzarella Cheese Melt with Roasted Bell Pepper & Chicken", "Mango Chicken Sandwich" and "Pumpkin Soup". Also, don't forget to quench your thirst with their fruity lassi or ice-blended fresh fruit freeze varieties like "Mango + Passion Fruit" and "Papaya + Lime".
Food and drinks aside, the cafe has a rustic feel in its busy-looking interior filled with vintage memorabilia and eclectic mix of furniture at every nook and cranny.
limaulimaucafe.blogspot.com | FB: limaulimaucafe | IG: @limaulimaucafe
8) Justberrys Dessert House
Despite its name, berries are not the only dessert you will find in this cafe. Dessert lovers can look forward to colourful varieties of shaved ice like mango, kiwi and honeydew as well as bingsu, toasts and ice creams.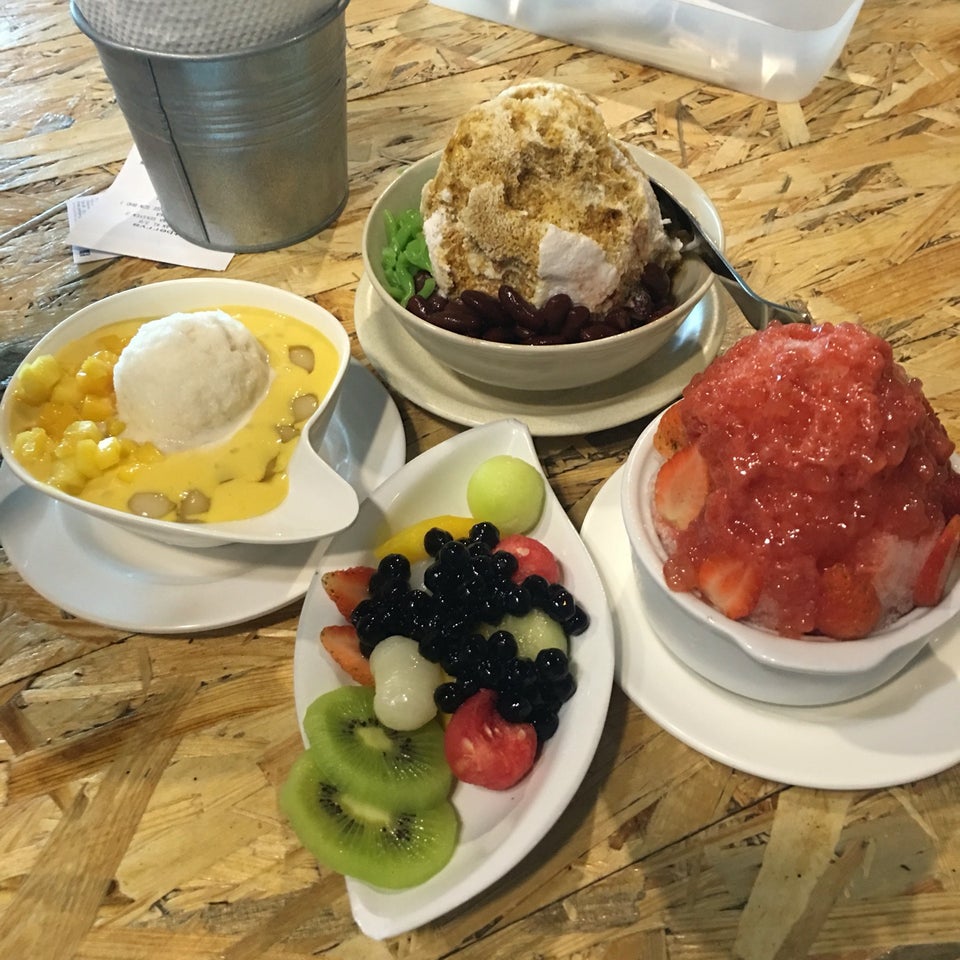 They even serve local favourites like durian desserts and signature cendol varieties topped with durian/vanilla ice cream or fresh mango. You can locate Justberrys Dessert House at Jalan KL 3/9 in Taman Kota Laksamana or Jalan Komersial TAKH 3 in Ayeh Keroh.
justberrys.com.my | FB: justberrysHQ | IG: @justberrys_official
9) Alley No.5
A hidden gem located far away from the bustling Jonker Street, Alley No.5 is a tiny cafe blessed with a rustic, old-timey charm and homey ambience. Bear in mind that if you are looking for an air-conditioned cafe, this might be disappointing for some people since the cafe is only equipped with ceiling fans.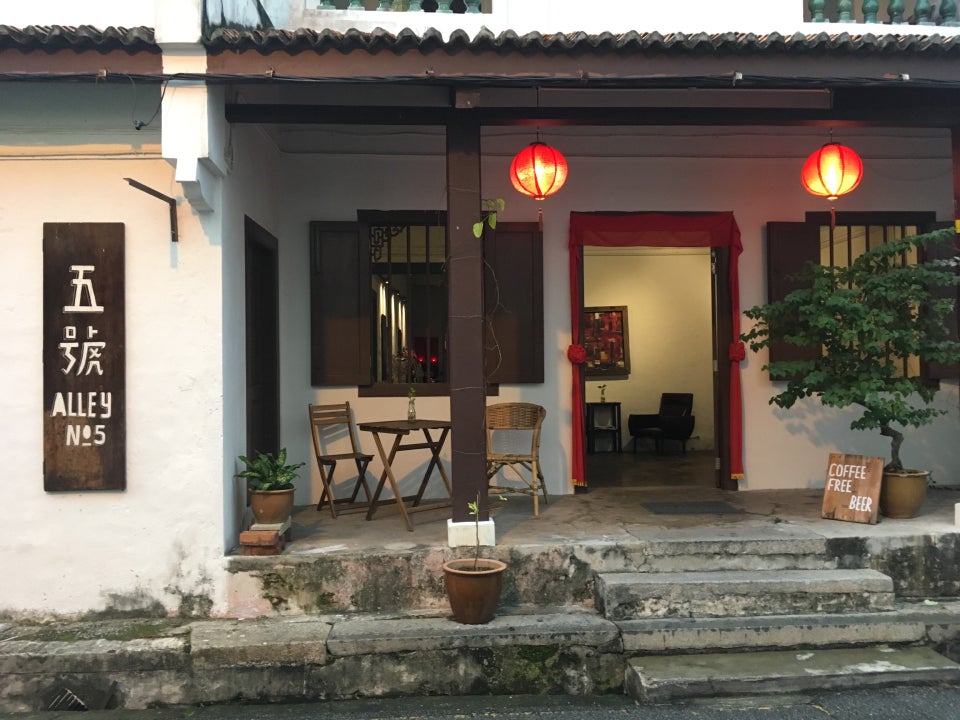 But once you manage to get past that, it is actually a nice and cosy spot to chill out with a good cup of coffee. And while you're at it, don't forget to order their homemade cheesecake.
FB: Alley No.5 (五号)| IG: @alleyno5
10) Heesan Kopi
"Heesan", which literally means "wake up" in Cantonese language, offers a hybrid menu consisting of Nyonya and Western cuisines. This includes the likes of "Nanyang Egg Benedict" (poached egg with braised pineapple and pulled Pongteh chicken) and "Heesan's The Lot", a hearty brunch meal packed with sunny-side-up, tomato, asparagus, hash brown and a mini croissant. For dessert, they have burnt cheesecake and orange crème brûlée.
Like most of today's cafes in Melaka, Heesan Kopi combines the familiar rustic charm with a modern hipster-ish feel that easily becomes a favourite among the younger generation. And just so you know, this cafe happens to be operating under the same folks who bring us The Daily Fix and Backlane Coffee in Jonker Street.
FB: Heesan Kopi – 囍叁隔壁 | IG: @heesankopi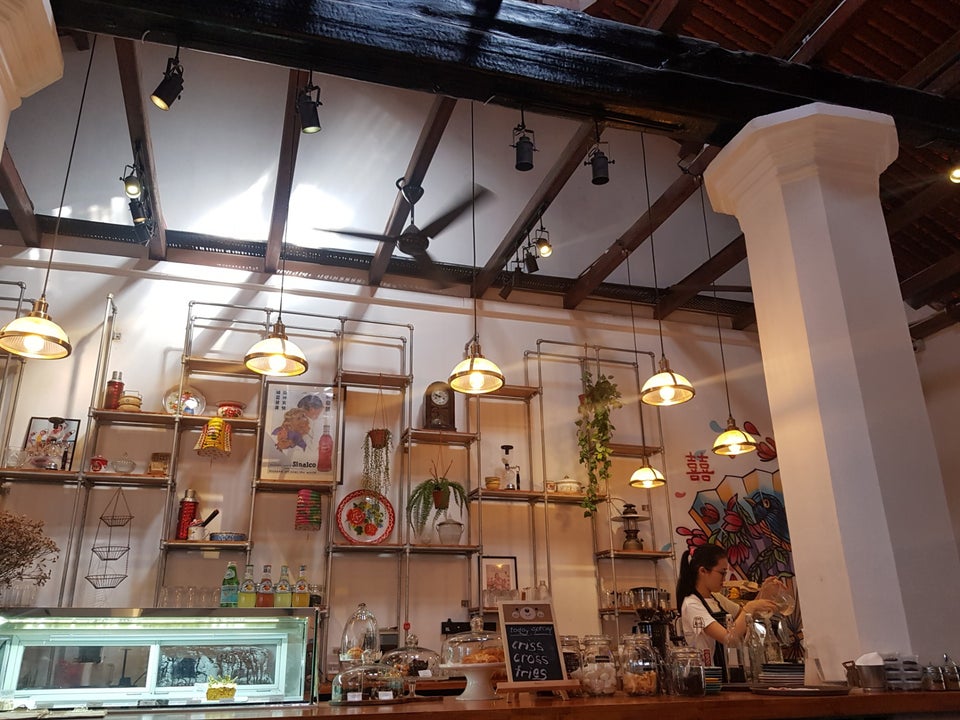 ---
https://www.facebook.com/tallypressmy/