Asam laksa, curry laksa, Nyonya laksa — you name it, this famous noodles dish can be easily found in Klang Valley alone.  Here, we have listed 10 best laksa places around the area in alphabetical order the next time you're going for a food hunt.
---
1) Aunty Christina's Sarawak Laksa @ Sea Park, Petaling Jaya
Aunty Christina has come a long way since her humble beginning from managing a stall in Bangsar's Nan Chun coffee shop for over two decades, to finally shifting to a new shoplot at Sea Park last June. Her famous dish is none other than the bestselling Sarawak laksa. Served with noodles of your choice (bihun, mee or bihun mee), the Sarawak laksa boasts a smorgasbord of succulent prawns, egg strips and shredded chicken drenched in a flavourful brownish broth.
FB: AuntyChristinasSarawakLaksaSeaParkPetalingJaya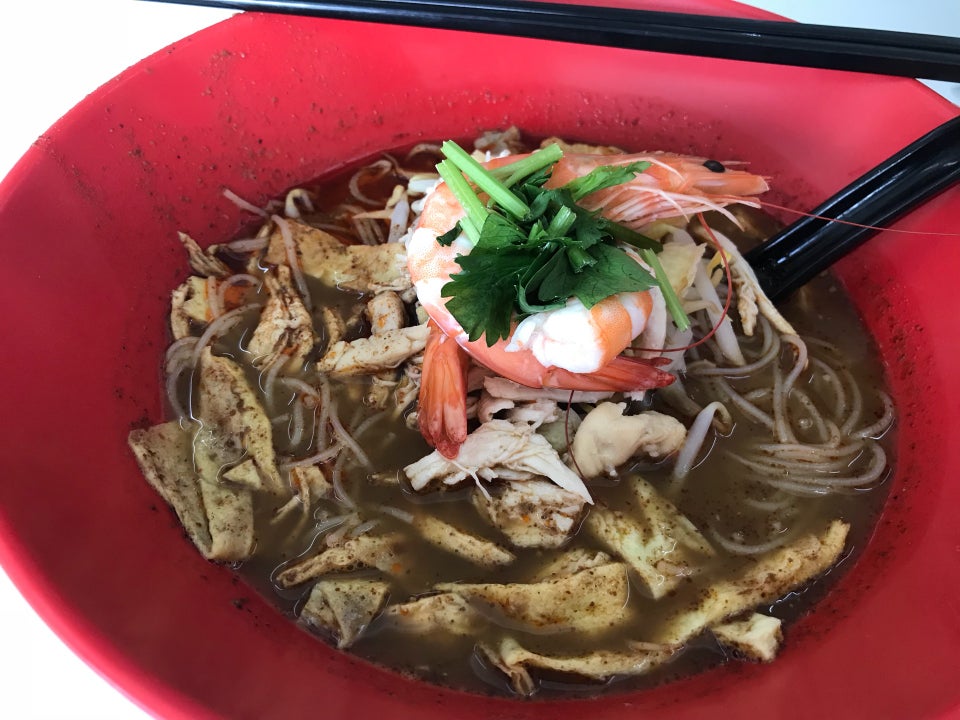 2) Auntie Lora Kopitiam @ Taman Segar, Cheras
Mention the word "Auntie Lora", and the first thing that quickly comes to mind is their signature Penang Prawn Mee. But that's not the only specialty. Their Penang Asam Laksa also deserves equal praise: slurp-worthy white rice noodles, shredded mackerel, sliced pineapples and cucumbers all complement well with the spicy-sour tamarind soup base. The major drawback here is the infamous parking nightmare if you plan to dine here. If possible, it's best to take a train and disembark at Taman Mutiara MRT Station. It only takes you a little walking distance to reach your destination.
auntielora.com.my | FB: AuntieLoraMY | IG: @myauntielora
3) Charlie's Cafe @ Taman Bukit Desa
Charlie's Cafe needs no introduction. After all, this is the same cafe known for their famous chicken chop varieties. But this cafe is also a good spot to satisfy your Sarawak laksa cravings. The broth is deliciously thick and robust with enough spicy kick, while the noodles have a nice mouthfeel that goes well with fish balls, beancurd and shrimps.
FB: orimycharliescafe2015 | IG: @mycharliescafe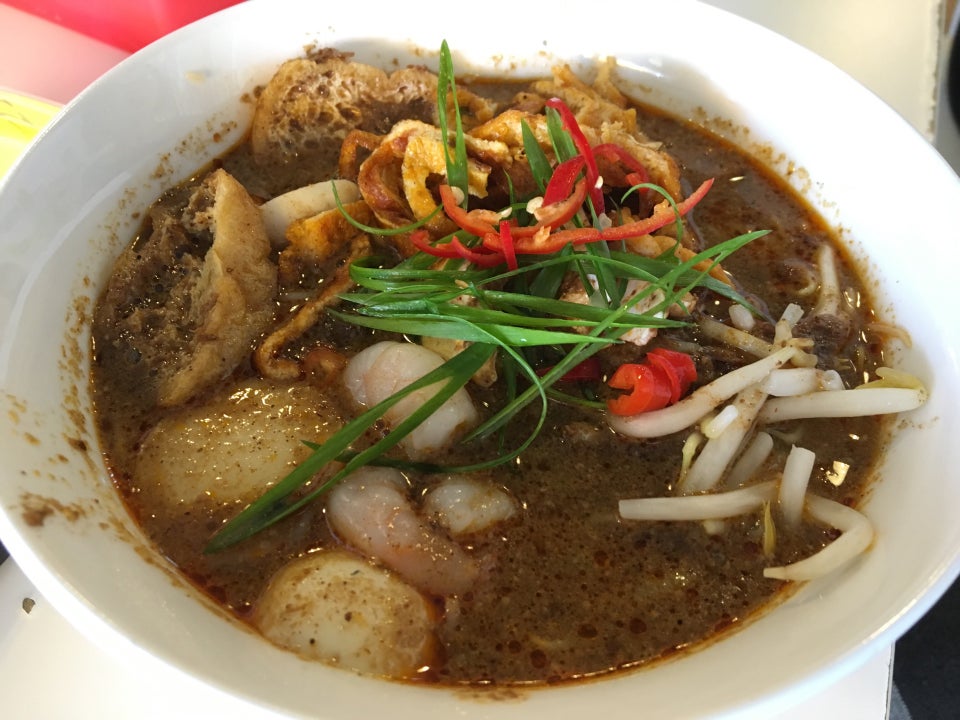 4) Curry Laksa Stall @ Madras Lane, Jalan Petaling
In the midst of the tourist-friendly Petaling Street lies a stall, which is particularly famous for its curry laksa. You will get a bowl filled with a generous serving of noodles, bean curd puffs, long beans and raw cockles — all blanketed in a fiery-orange curry broth. A word of warning, though: If you can't stomach raw cockles, you can always ask to exclude them.
5) D'Cengkih @ TTDI
D'Cengkih is where you get to satiate yourself with their authentic Johorean cuisine including Johor laksa. The laksa is just what you would expect from a Johorean fare: spaghetti over a brown broth, shredded cucumber, bean sprouts and topped with aromatic daun kesum.
6) Decanter @ Seksyen 17, Petaling Jaya
Don't be fooled by the name, thinking that Decanter is nothing more than an upscale Western cafe. But you will be surprised that they actually serve a good bowl of asam laksa! Their asam laksa comes with shredded mackerel and other essential ingredients blanketed in a bed of aromatic spicy-and-sour broth.
7) Limapulo: Baba Can Cook @ Jalan Doraisamy, Kuala Lumpur
Looking for some Nyonya laksa goodness? You don't have to travel all the way to Melaka when you can enjoy it here in the comfort of Limapulo: Baba Can Cook. Located at Jalan Doraisamy opposite Quill City Mall, they serve authentic Nyonya laksa using the recipe that has been passed down for many generations.
limapulo-baba-can-cook.business.site | FB: Babacancook | IG: @babacancook
8) SALTed @ Mutiara Damansara
This Sarawakian-owned cafe specialises in varieties of authentic Sarawak dishes ranging from kolo mee to Mee Jawa. Next up is their famous Sarawak laksa, which claims to be an authentic version served with noodles, medium-sized prawns, egg strips and shredded chicken. The broth is mild, yet flavourful enough without overpowering. Be sure to pair your laksa meal with the side serving of sambal and calamansi.
FB: SALTedSwk
9) Simply Penang @ MyTown Shopping Centre
It's hard to believe that their Penang asam laksa served in this otherwise pricey, air-conditioned restaurant in MyTown… is actually better than expected. After all, most mall version of laksa varieties tend to rhyme with "wannabe" and "disappointment". But that's not the case for Simply Penang. The asam broth delivers a satisfying amount of spiciness and tanginess on both fronts. It even comes with a side serving of shrimp paste, one of the key ingredients that make Penang asam laksa such a palatable dish.
10) Well Cook Gourmet @ SS 14, Subang Jaya
This family-friendly restaurant is particularly famous for their signature Fried Laksa. Imagine this as a dry version of your usual soup-based asam laksa crossed with fried kuey teow and you'll get the idea. It is an appetising, stir-fry lai fun (thick rice noodles) dish that pairs well with shrimps, eggs, bean sprouts, sliced pineapples and cucumbers.
wellcookgourmet.blogspot.com | FB: wellcookgourmet
---
https://www.facebook.com/tallypressmy/