The upcoming Valentine's Day is upon us again, with some of us celebrating with a romantic dinner. Others may prefer to catch the latest movie in the cinema while the rest of us would probably cosy up in the comfort of our own home revisiting or watching some of the romantic movies on TV or laptop screen. Here, we round up 10 of the best modern romantic movies in alphabetical order to watch on Valentine's Day. Happy Valentine's Day, lovebirds!
---
1) (500) Days of Summer (2009)
Long before director Marc Webb went mainstream with the first two "Amazing Spider-Man" movies, he made his promising feature-length directorial debut in "(500) Days of Summer", which boasts a terrific pairing of Joseph Gordon-Levitt and Zooey Deschanel. Interestingly enough, the movie opted for a more fascinating non-linear storytelling approach while Webb deserves the most credit for deconstructing the familiar romantic-comedy tropes with a refreshingly indie sensibility.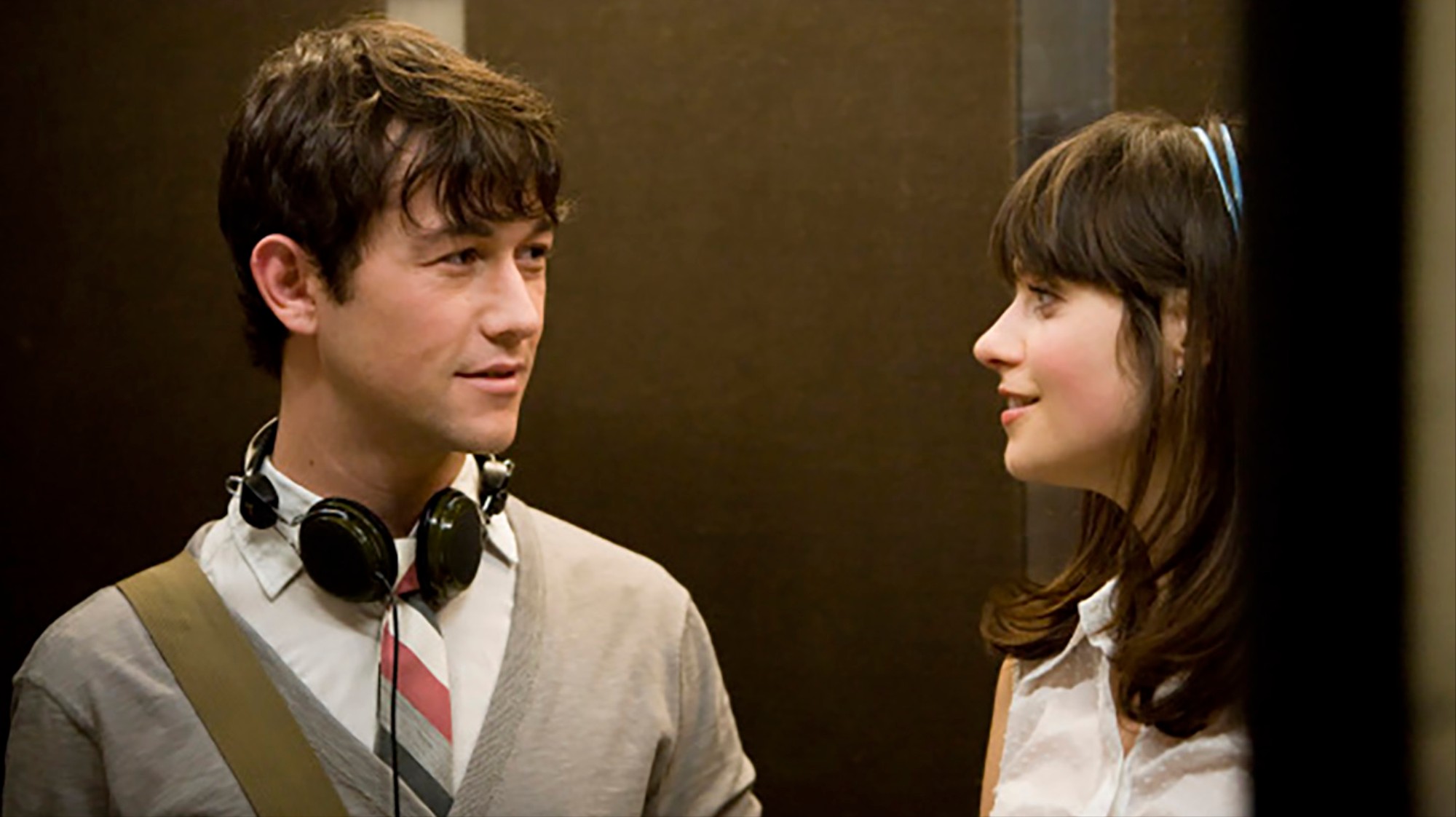 2) About Time (2013)
What if you have the ability to change your past and (re)live the best days of your life? That's the high-concept premise behind Richard Curtis' romantic comedy "About Time", which boasts a time-travel twist. As implausible as it may sound, the movie benefits from Curtis' typically playful screenplay, not to mention great performances from Domhnall Gleeson and Rachel McAdams.
3) Forgetting Sarah Marshall (2008)
Sure, "Forgetting Sarah Marshall" has all the usual 18-rated raunchy bits of sex, nudity and foul language. But at the same time, it also boasts top-notch comedic performances from Jason Segel and Kristen Bell, where the latter plays the titular character who breaks up with Segel's Peter Bretter after a five-year relationship. The comedy mostly hits the right spot while it also helps that the rest of the cast deliver strong support as well, with kudos going to Paul Rudd, Jonah Hill and Bill Hader. And most of all, "Forgetting Sarah Marshall" didn't forget to inject enough heart in the right places where it's needed the most.
4) Footloose (2011)
Remaking a genre classic like "Footloose", where then-young Kevin Bacon appeared in a star-making performance, sounds like a disaster waiting to happen. But Craig Brewer's modern update of the 1984 hit musical drama gets a sprightly boost from Kenny Wormald and singer-actress Julianne Hough, whose feisty turn as Ariel Moore brings enough raw energy to the movie. Their onscreen chemistry works like a charm while "Footloose" also benefits from a solid supporting cast, notably Dennis Quaid's no-nonsense portrayal of a strict father role as Reverend Shaw Moore. The movie retains the 1984 original's forbidden love theme and some of the dancing scenes to satisfying effects, making this among the rare contemporary remakes that actually feels worthwhile.
5) Long Shot (2019)
2019 wasn't exactly a good year for romantic comedies. At least when it comes to the dismal box office results. Among the victims that died a quick death was "Long Shot", a well-received but financially unsuccessful romantic comedy about a journalist named Fred Flarsky (Seth Rogen) reuniting with his childhood crush Charlotte Field (Charlize Theron), a U.S. Secretary of State currently in the running for the presidency. The movie maybe overlong but it's hard to deny the palpable chemistry evidently seen in Seth Rogen and Charlize Theron's magnificent pairing. It's a shame that most audience didn't feel the same way. Perhaps the studio behind "Long Shot" would have known better not to screen their movie too close to "Avengers: Endgame".
6) Love Actually (2003)
Eight love stories for the price of one (the cinema ticket, that is), with writer-director Richard Curtis having assembled a great ensemble cast (among them include Hugh Grant, Liam Neeson, Keira Knightley, Emma Thompson and Rowan Atkinson!). It boasts strong acting all around while the Christmas-themed romantic comedy remains among the best of its kind in the early noughties.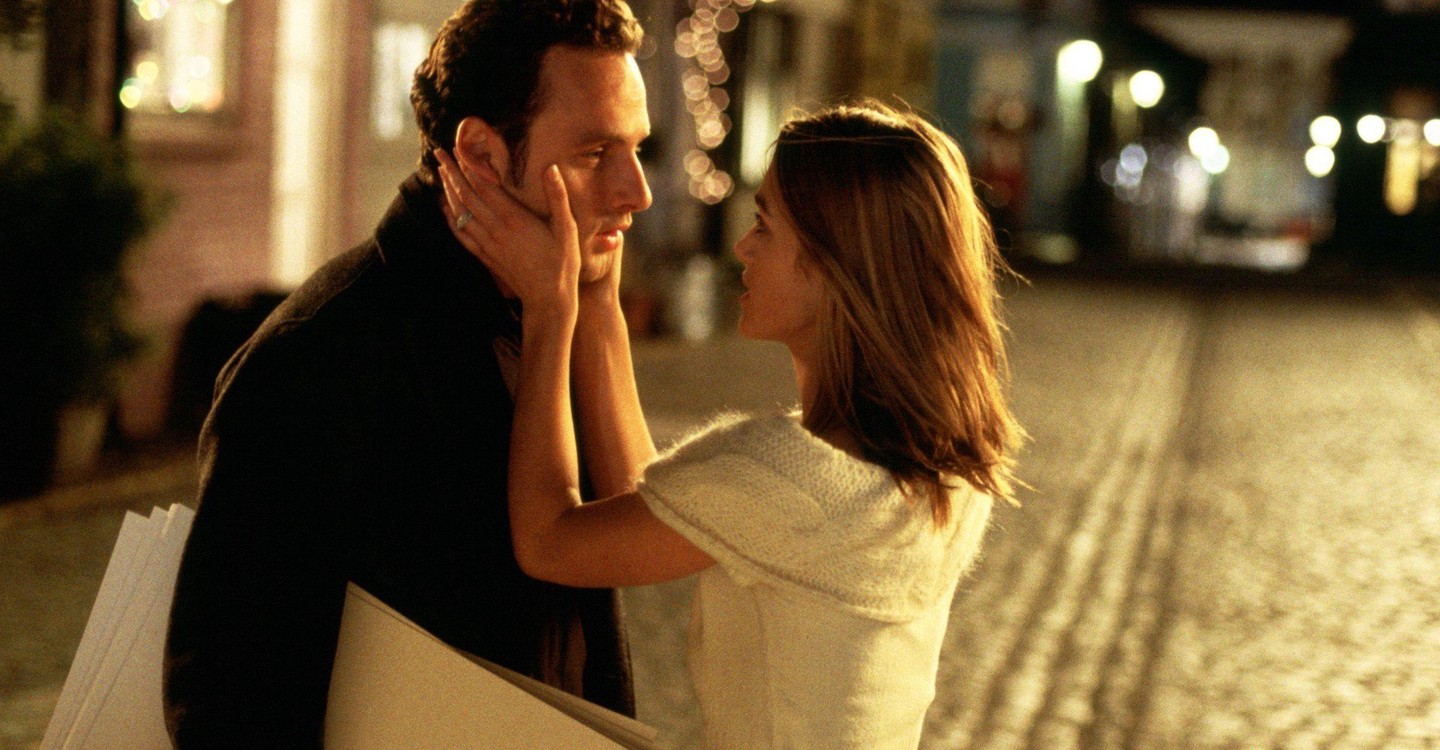 7) Silver Linings Playbook (2012)
Here's the thing about David O. Russell's "Silver Linings Playbook", in which he adapted from Matthew Quick's 2008 novel of the same name: It's not your average rom-com structure since it happens to deal with two unlikely couple (Bradley Cooper's Pat and Jennifer Lawrence's Tiffany) coping with mental illness. Not to mention David O. Russell's typically offbeat approach to his material makes "Silver Linings Playbook" far from your conventional genre movie. The cast is amazing, where Jennifer Lawrence deserved an Oscar for her tough but vulnerable role of the emotionally-troubled widow Tiffany.
8) The Big Sick (2017)
One word: charming. And that pretty much sums up this indie romantic comedy, which became a sleeper hit back in 2017. Inspired from a true story, "The Big Sick" follows struggling comedian (Kumail Nanjiani in his star-making performance) who falls for a young white student Emily (Zoe Kazan), despite the fact that his immigrant parents has already set up an arranged marriage. Both Nanjiani and Kazan deliver great performances while the script — credited to Nanjiani himself alongside his real-life wife Emily V. Gordon — boasts a few genuinely funny and affecting moments.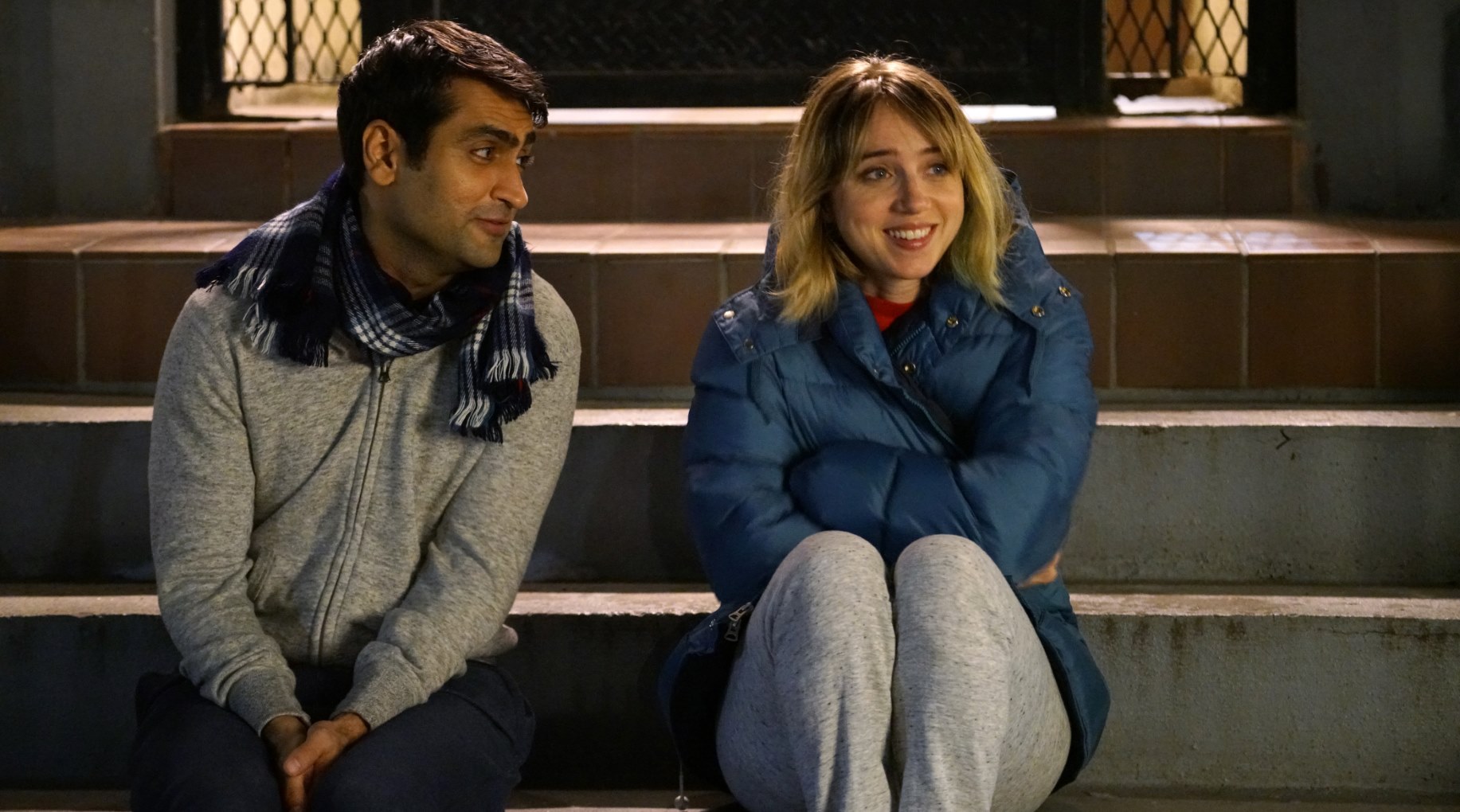 9) The Fault in Our Stars (2014)
This contemporary classic of romantic tearjerker centres on the cancer-stricken Hazel Grace Lancaster (Shailene Woodley), who falls for a recently cancer-free survivor Augustus Waters (Ansel Elgort). The biggest strength of this movie lies on Shailene Woodley and Ansel Elgort's first-rate chemistry, with Woodley particularly shining the most in her emotionally poignant turn as Hazel Grace Lancaster.
10) The Spectacular Now (2013)
The premise about two opposing characters (Miles Teller's Sutter happens to be a hard-partying, heavy drinker while Shailene Woodley's Aimee a more reserved individual) who eventually fall for each other is nothing new. But director James Ponsoldt does a great job combining teen romance and coming-of-age story into a profoundly honest, yet remarkably down-to-earth approach. It also helps that the two young actors (Miles Teller and Shailene Woodley) share great onscreen chemistry as well.