The world is full of wonderful and exciting places. This also includes some of the man-made wonders, which can be seen in the form of tombs, statues and other unique structures. Here is a selected list of 10 Amazing Man-Made Wonders In The World in alphabetical order that you should visit at least once in your lifetime.
---
1) Baths of Caracalla, Rome
Rome isn't just about the Colosseum since it has other tourist attractions you can visit in this historic city such as the Baths of Caracalla. It was originally built around 212 AD as a bath complex that can fit up to 10,000 people, complete with various facilities like cold (frigidarium) & hot (caldarium) baths and a large swimming pool (natatio). In 2017, visitors were able to witness the "original" structure of the bath complex in 3D virtual reality using a pair of state-of-the-art goggles. The good news is, you still can experience the virtual reconstruction of the ancient site until the end of 2019.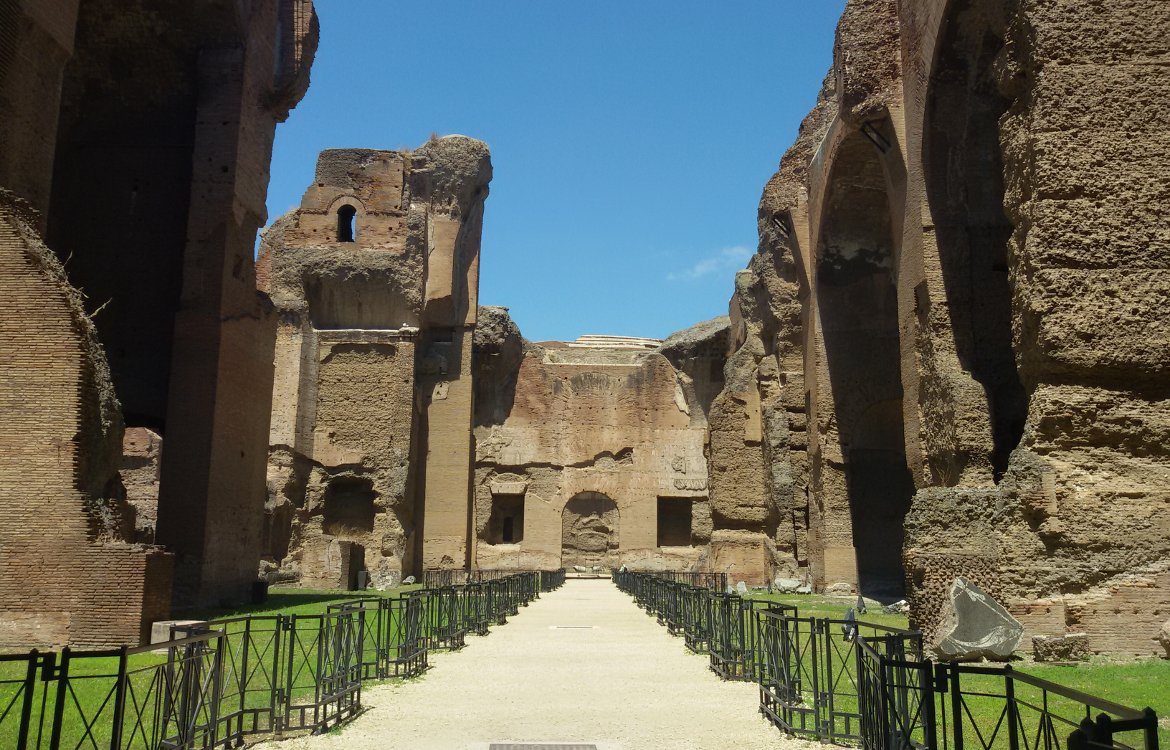 2) Borobudur, Indonesia
Borobudur was known as the largest stupa (dome-shaped shrine) in the world believed to be built circa 750 AD. After the shrine was abandoned and became half buried, it was later rediscovered in 1814 and a decade-long major restoration took place to preserve the shrine. Today, Borobudur has attracted many tourists from around the world and even served as an annual holy event on Wesak Day.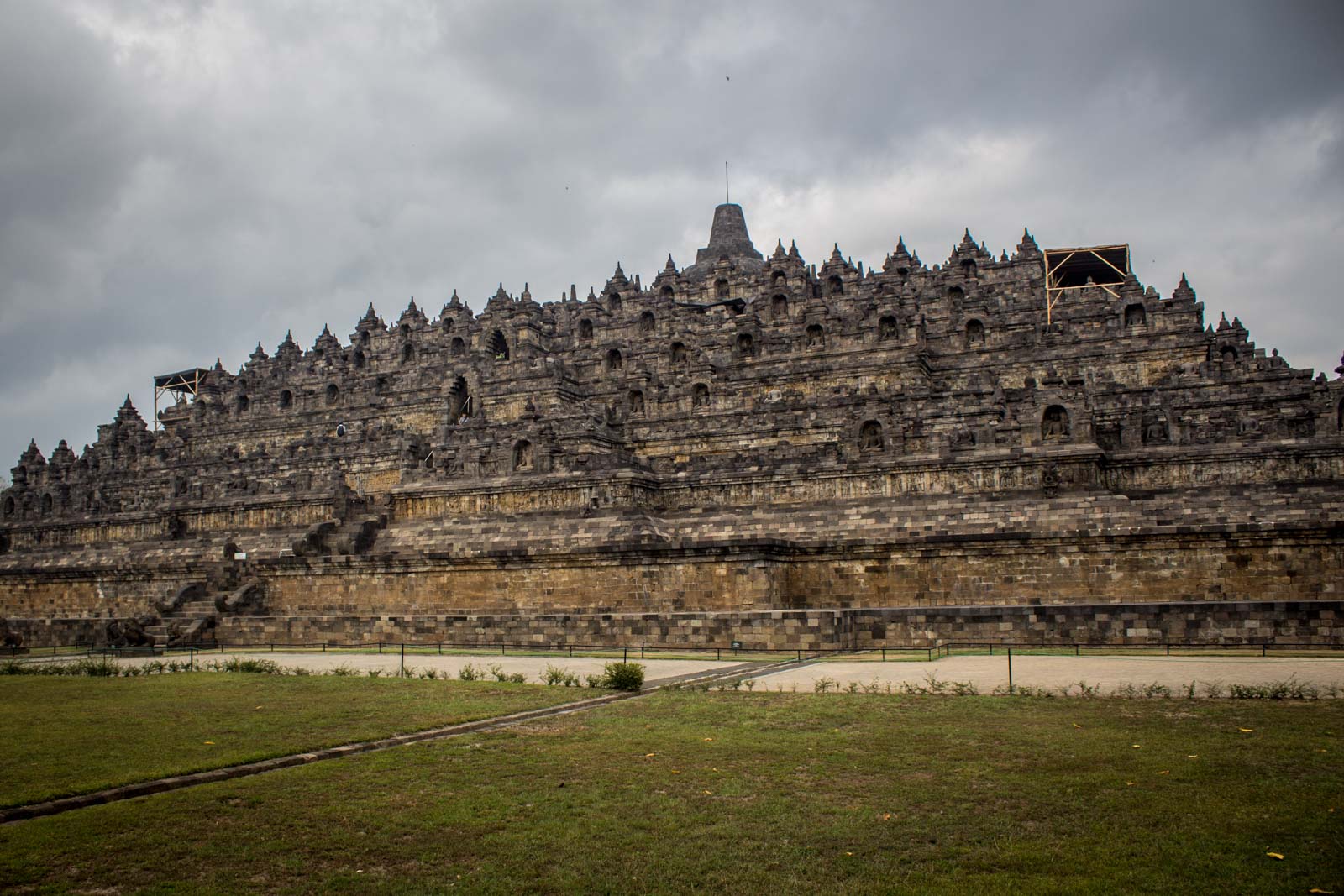 3) Easter Island, Chile
No visit to Chile would be complete without stopping by at the Easter Island, famed for its mysterious humanoid-looking moai statues carved by the Rapa Nui people between 1250 and 1500 AD. Here's the fun fact on how the island got its name in the first place: A Dutch explorer named Jacob Roggeveen was on an expedition when he "discovered" the island on April 5th, 1722. It was Sunday on that day and coincidentally, the particular date also happened to be Easter on the Christian calendar. He eventually honoured that day of his discovery by naming the island as Easter Island and the rest, of course, is history.
4) Emperor Qin's Tomb, China
Believe it or not, it took nearly 40 years from 246 BC to 208 BC to build the famed life-sized Terracotta Army within the elaborate mausoleum of Emperor Qin Shi Huang. The soldiers were all meticulously constructed using clay material and each of them served to protect the emperor in the afterlife.
5) Gardens By The Bay, Singapore
This award-winning 101-hectare horticultural park needs no introduction. It is one of the biggest tourist attractions in Singapore apart from the iconic Merlion statue and the Marina Bay Sands hotel. First opened in 2012, Gardens by the Bay features unique funnel-shaped giant trees a.k.a. "Supertree Grove" towering as high as 50 metres tall. You can even "climb" the tree where there is a suspended walkway that allows you to enjoy a bird's eye view of the spectacular garden. But nighttime is where the magic begins, with the trees illuminated in all its colourful glory that light up the garden.
6) Golden Bridge, Vietnam
Enjoy the panoramic view of breathtaking Vietnam's mountains and lush greenery at over 4,500 feet above sea level on the 150-metre-long bridge known as Cau Vang (Golden Bridge). However, the real attraction here is the iconic giant rock statues shaped like a pair of "aged" human hands "holding" the bridge together. The hands may look as if they have been there for decades. But the truth is, the Golden Bridge only opened its doors to the public in June 2018. And those weathered look of the antiqued hands? They are actually designed as such to make them look "old".
7) Humayun's Tomb, India
Most of us often associate "Taj Mahal" with "India". But here is an alternative man-made wonder worth visiting if you happen to be in the country: Humayun's Tomb. Built by Mirak Mirza Ghiyath in 1565 AD, the stunning tomb was constructed in memory of Humayun, the Mughal Emperor of India who died in 1556.
8) Machu Picchu, Peru
Sitting more than 8,000 feet above sea level in Peru's mountain range of the Urubamba Valley lies a majestic ancient site known as Machu Picchu. It was once a city built around 1400 but left abandoned during the Spanish conquest a century later. Machu Picchu was largely unknown to the outside world until Hawaiian archaeologist Hiram Bingham rediscovered the site in 1911.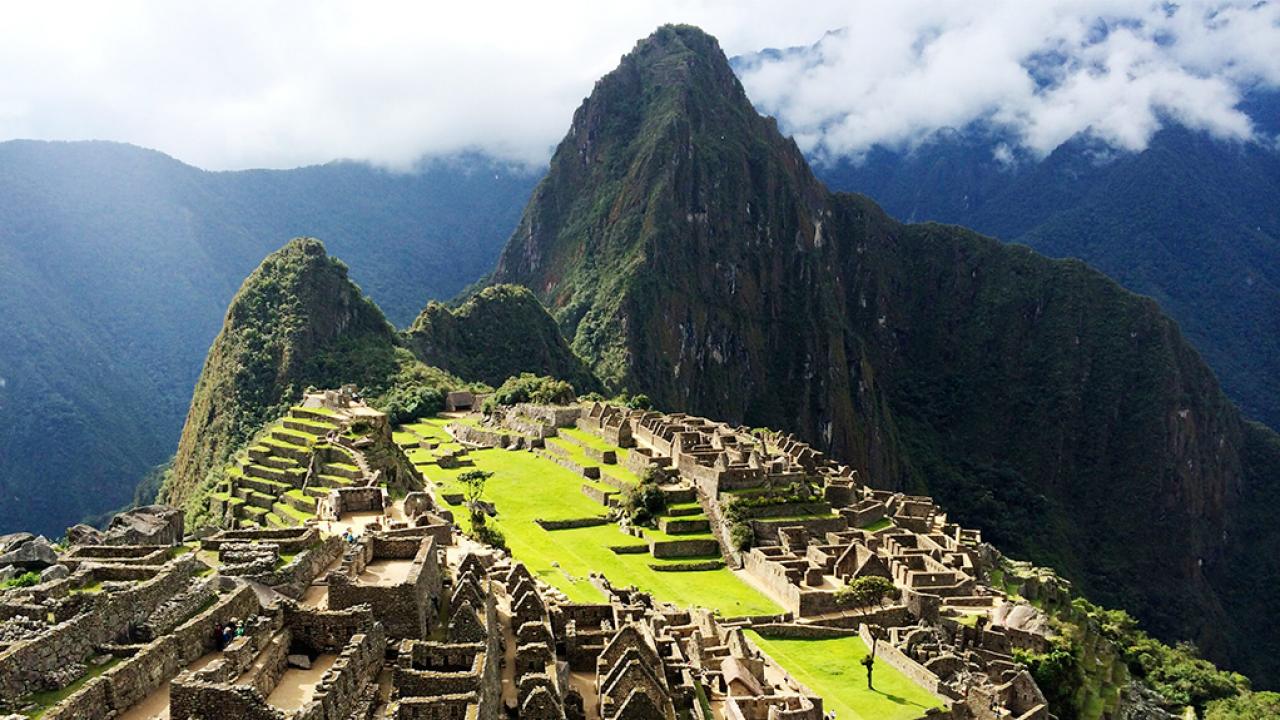 9) Petra, Jordan
Famously nicknamed as a "rose-red city, half as old as time", Petra (which also means "rock" in Greek and Arabic) was discovered by Swiss explorer Johann Ludwig Burckhardt in 1812. Located on the slopes of Mount Hor in Jordan, it was believed that the ancient site has already existed before 106 AD and used to be a trading centre and capital of the Nabataean kingdom.
10) Teotihuacan, Mexico
This mysterious but famous archaeological site in the northeast Mexico City has long existed way back around 100 BC. It was once an ancient city spanning over 20 square kilometres, housing probably more than hundreds of thousands of inhabitants. The Aztecs named it as Teotihuacan after taking over the abandoned city around 1,400 years ago.
---
https://www.facebook.com/tallypressmy/