Quality food often comes with a price. Or at least that's what most people commonly assume. The same can be said for quality Japanese food. But that's not true. In Singapore, you can actually find some of the Japanese restaurants that serve quality yet affordable Japanese dishes. One of them, of course, is Koji Sushi Bar.
---
About Koji Sushi Bar
Benny Cheong founded Koji Sushi Bar in November 2014. Located at Pickering Street, this casual Japanese sushi and sashimi-only joint specialises in two main menus: sushi set lunch & dinner as well as omakase-style dishes by night. Cheong, who is also a veteran sushi chef with 17 years of experience, selected the word "Koji" for a reason. For those who are not familiar with that Japanese word, koji is actually a culture made from rice and/or soya beans that have been cooked and fermented. This ingredient is typically utilised for brewing sake and shochu. It also used in Japanese cooking ingredients such as shoyu (soy sauce) and miso (bean paste). Since the word is related to both "culture and essence" of Japanese wine and dine, "Koji" eventually becomes the name of this Japanese joint. Apart from Pickering Street, Koji Sushi Bar has another branch in Raffles Place.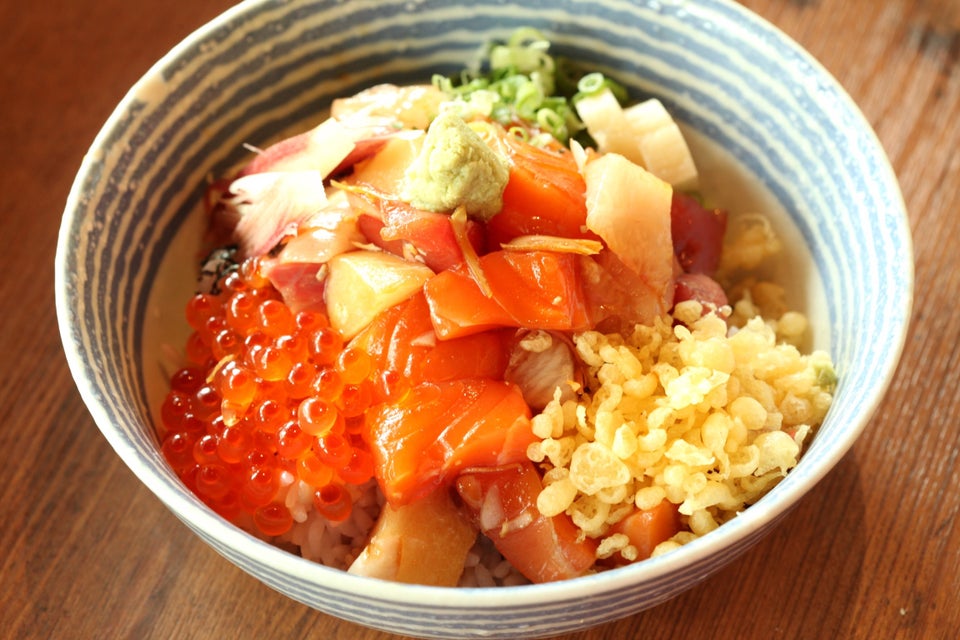 ---
Affordable Set Meal
A favourite among the working-class people, Koji Sushi Bar is often packed to the brim during lunch breaks. After all, the joint also happens to be situated around the bustling Central Business District (CBD). But the real reason behind the weekday crowd is largely attributed to the joint's affordable lunches. For as low as $9++ per set, you will get five different pieces of sushi with a choice of salad or miso soup. There are four sushi sets in total, with Set D being the priciest at $23++. Considering its delectable sushi selection of Fatty Tuna, Striped Jack, Greater Amberjack, Scallop and Conger Eel, a $23++ premium set is definitely worth the price without breaking the bank!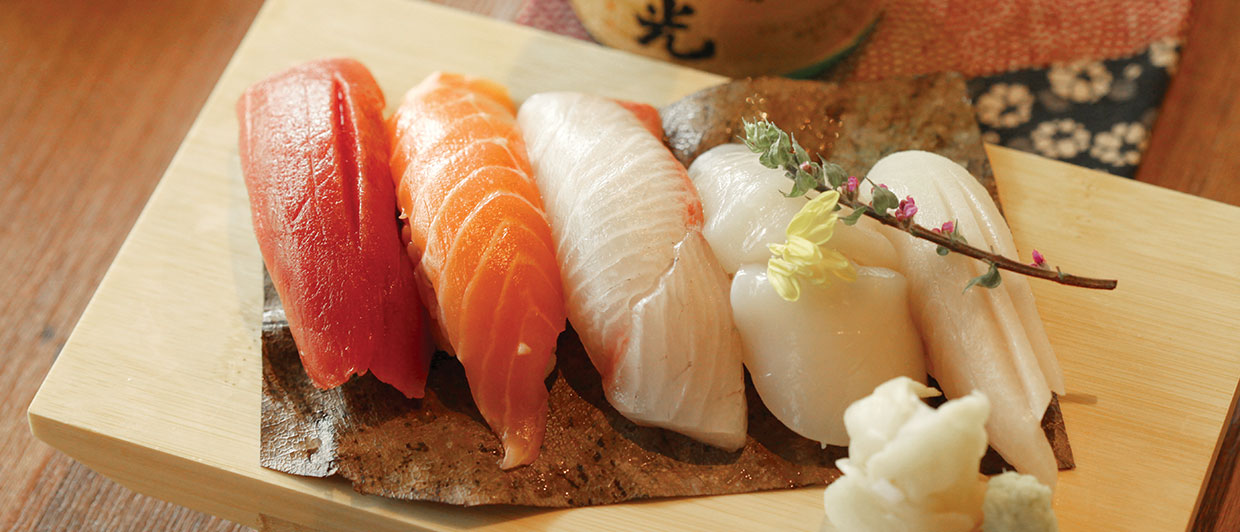 ---
Delectable Alternative
While the sushi sets are often the crowd favourite, there are other dishes you might want to try at Koji Sushi Bar. For instance, the Salmon Avocado Tartare Rice Bowl is among the must-try Donburi Set items. The set also includes a bowl of miso soup and salad.
---
A Gastronomic Night To Remember
At night, Koji Sushi Bar will be serving their signature omakase dinner. Omakase, which means "I will leave it to you", is basically a Japanese culinary term where the chef prepares special dishes for the customer(s). Available in either 8 or 10-course omakase meal, each set is respectively priced at $98++ and $118++ per person. The set also comes with appetizers, nabe, sashimi, sushi, teppan and dessert. If that's not enough, there is a good range of artisan sake, shochu and craft beer to make your dining experience worthwhile.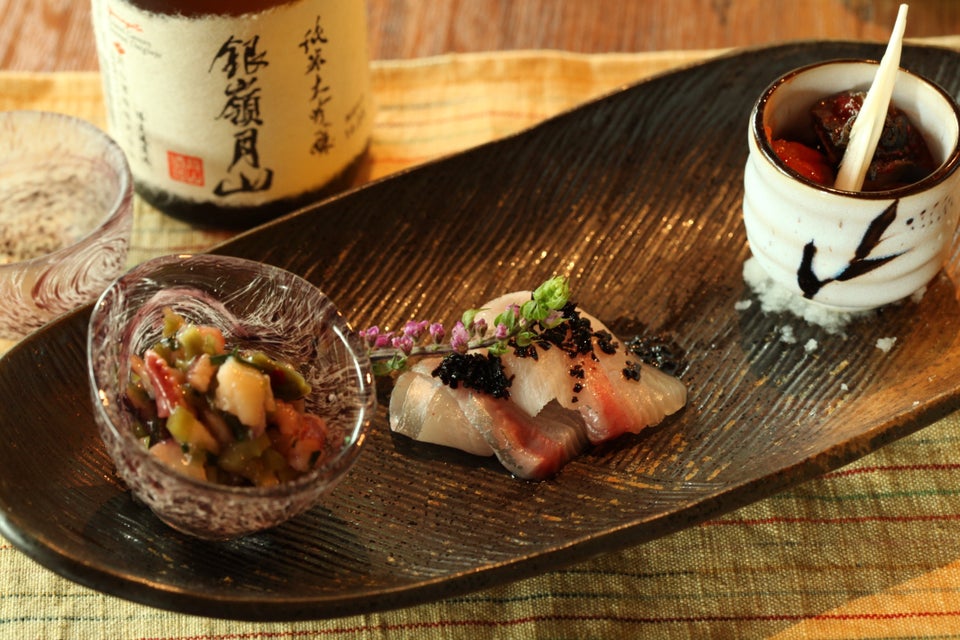 ---
Small Space, Intimate Surrounding
The word "spacious" doesn't fit well for Koji Sushi Bar. And yet, that's the beauty of it. This joint makes full use of its limited space inside the shop lot with 20 high chairs at the counter around the centre island kitchen. It gives you a sense of cosy ambience as if you are dining in the comfort of your home. Besides, you can watch the chefs in action as they prepare the food in front of you. Alternatively, benches are also included for those who like to dine outdoors.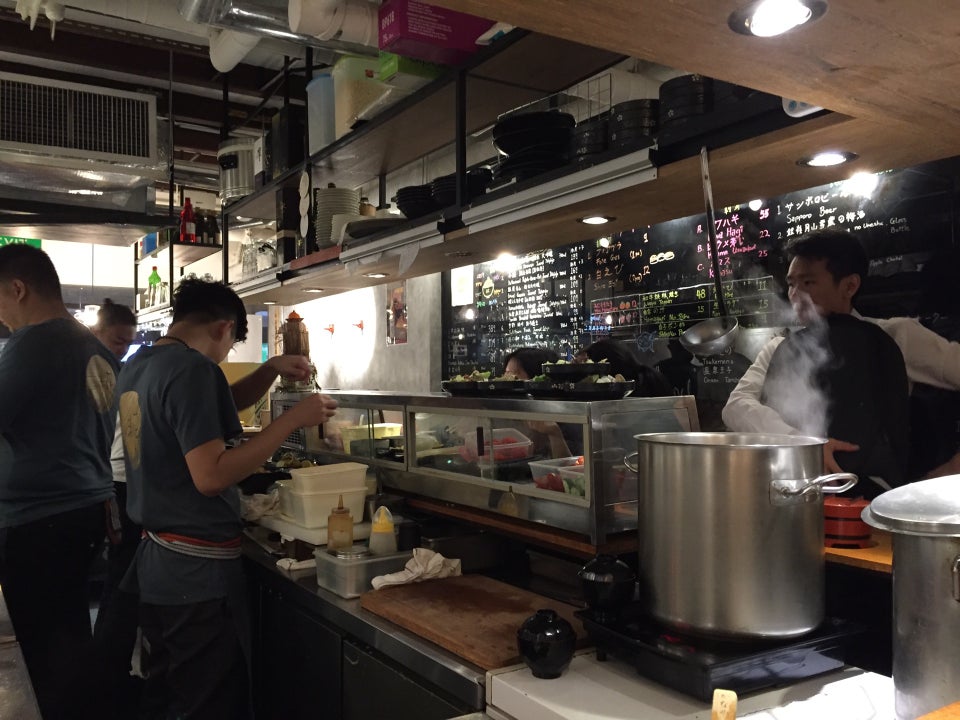 ---
Get a taste of Japanese cuisine at:
https://www.facebook.com/kojisushi.com.sg