KFC has recently announced that they will be dropping some dope merchandise soon. They have collaborated with popular Malaysian clothing brand Pestle and Mortar. A promotional video has already been released on KFC's Facebook page to showcase the chicken franchise inspired designs.
---
KFC X PMC
There are 11 designs in the line of products to ensure that you're spoiled for choice. Products include hoodies, a bucket hat, t-shirts, a tote bag, bomber jackets, and even a cap. A cool feature? The bucket hat is reversible which means you get two designs in one product!
The inspiration of the fast food brand is clearly seen through the way the products are designed. Whether it is through something as subtle as the colour palette or even the fact that it has KFC written on it.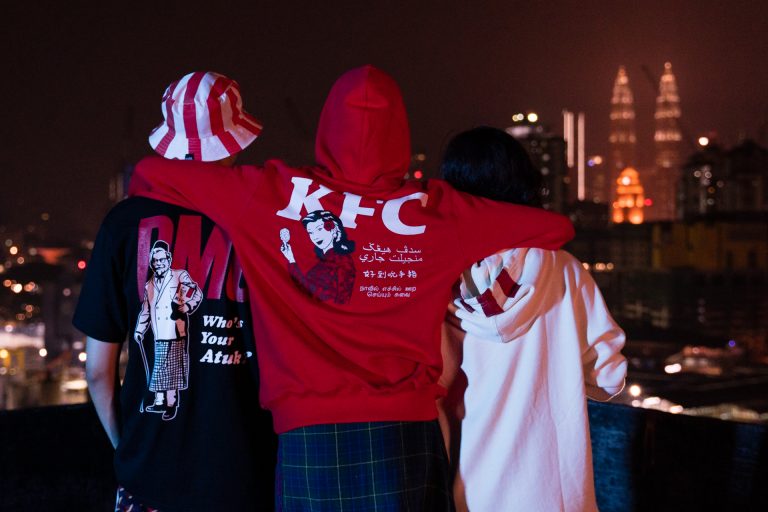 The pictures used for the promotion can be found on Masses and show very nice shots of the products. It also allows us to see that there is a Malaysian element involved.
In the picture above you can see that the picture is shot with the iconic Malaysian twin towers in the background. Also, Colonel Sanders is featured wearing a sarong, which is a very typical Malaysian thing to do.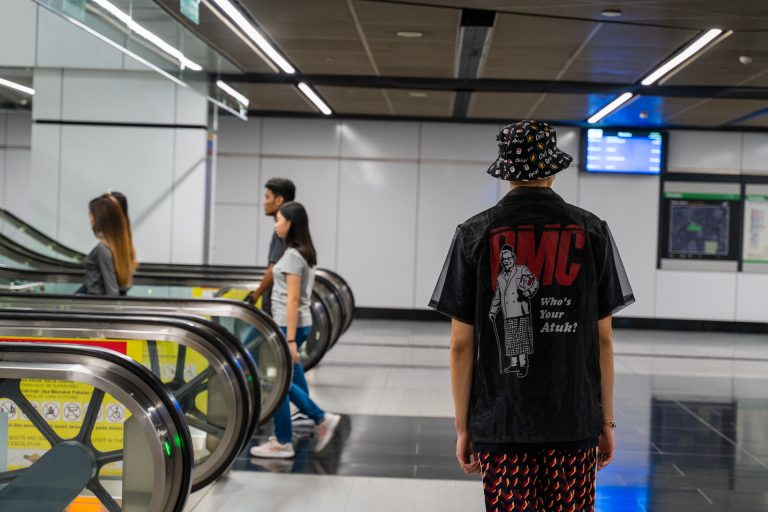 So why is KFC doing something unexpected by dropping some hot new merchandise? Firstly, it's to commemorate their 46th anniversary being here in Malaysia. On their Facebook page they explain the reason behind their collaboration.
They write "To celebrate this collision of cultures, we collaborated with our homegrown homies Pestle & Mortar Clothing to bring you a collection of 11 Finger Lickin' Good Goods."
Fighting Against World Hunger
However, there's another reason that KFC is running this campaign. And that reason is that the total campaign sales will be donated to Add Hope Malaysia. What is Add Hope Malaysia?
Well, Add Hope is KFC's global Corporate Social Responsibility initiative. The campaign is meant to highlight and drive action in the effort to end world hunger.
This is done through increasing the money raised for the United Nations World Food Programme as well as other hunger relief agencies around the glove.
The popular fast food chicken franchise has more than 1.5 million employees, franchisees and volunteers. Everyone is involved in hunger relief efforts in communities worldwide. So far, KFC has raised more than RM25.5 million locally.
Funds are distributed to the World Food Programme and even local charity homes, NGOs, and underprivileged families across Malaysia. Some of you might have noticed that the outlets have little donation boxes located at the cashier counter.
So yeah, you could get some really cool merchandise and help fight against world hunger. The line is set to launch in Major Drop located in Sunway Pyramid on the 5th of September. Prices will range from RM119 to RM249 so make sure to bring your credit card!