Changi is well known for its airport cum shopping mall that attracts tourists from all over the world. However, the area is more than just the location of one of the largest transportation hubs in Asia. In fact, now that leisure traveling, holidays, and business trips are basically off limits, it's the perfect time to explore! Go for a walk around Changi and see what interesting and unique places are there. We're here to show you the top 7 Changi Village food places you should definitely visit.
---
1. Changi Village Hawker Centre
Changi Village hawker centre is home to a variety of great food and is perfect for anyone on a budget. Additionally, you can order and sample more dishes for a lower price! Here you can find noodles at Weng Kee Ipoh Hor Fun, Cendol Melaka, Satay Bee Hoon, and Fish Head Bee Hoon. Moreover, Charlie's corner features a menu that has Hainanese-inspired Western fare along with a wide range of beers and ciders.
2. 89.7 Supper Club
Got some midnight cravings? Well 89.7 Supper Club has your fix for a variety of cuisines including Indian, Western, and even dim sum. In addition, the food is halal-certified! Some of their popular dishes are Siew Mai, Fish and Chips, Nasi Pattaya, and Plaster Prata. They are also open all day everyday so there's no worries when the hunger pangs hit at night.
3. Pranakorn at Changi Village
Is anyone in the mood for some good authentic Thai food? Check out Pranakorn in Changi Village to get a nice hearty meal. On the menu you will find dishes such as minced pork with fried egg and more. Of course, it's not a complete Thai meal without Thai Iced Milk Tea or Thai Iced Black Tea!
4. Andes, Changi Village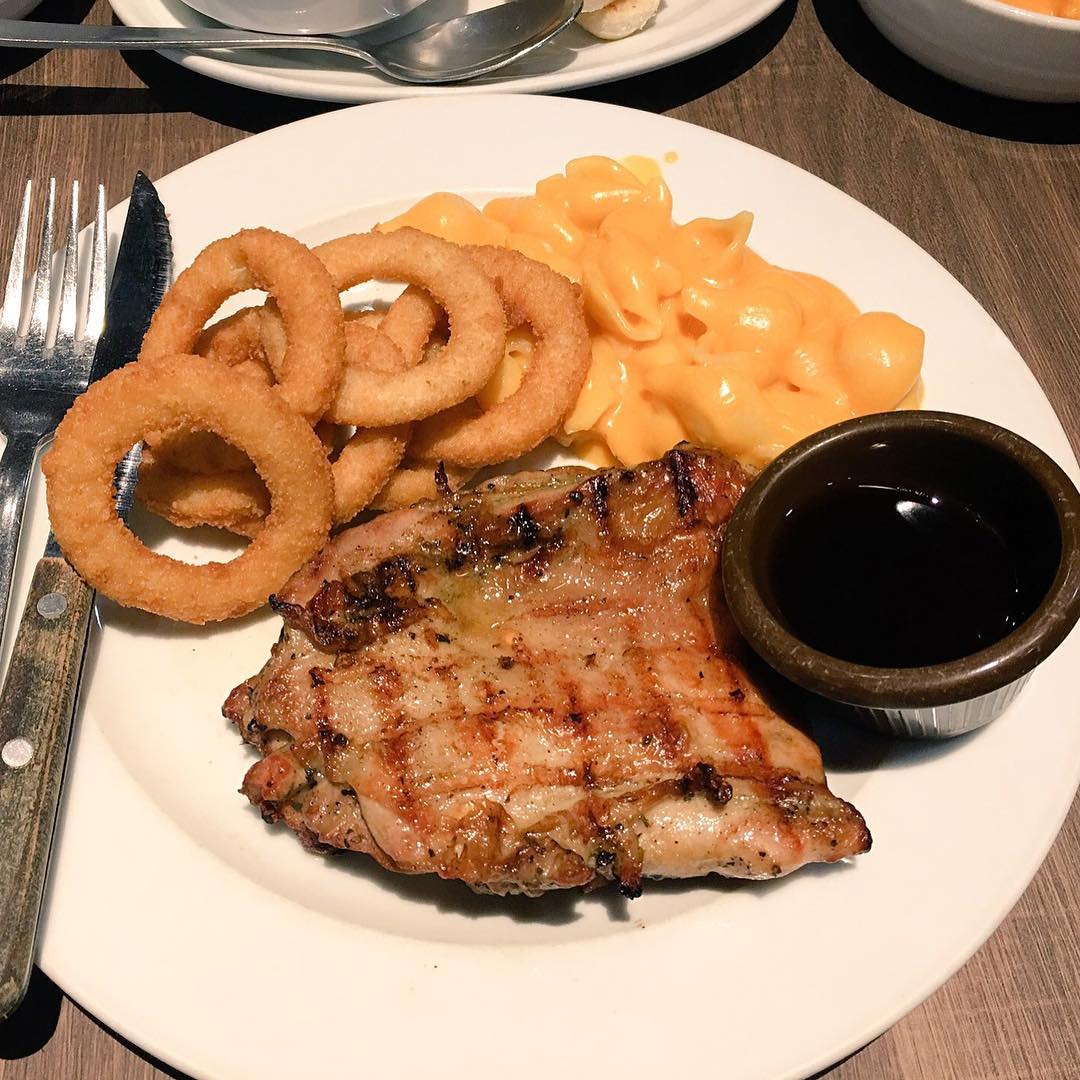 If you're look to have a small gathering then Andes is a great place to go. The menu provides plenty of options to satisfy everyone's needs. Choose from Teriyaki Chicken, Lemon Lime Chicken, Grilled Fish with Herbs, and more! Furthermore, each dish also comes with two sides. You have the options of Mac & Cheese, Onion Rings, Garden Veggies, and Baked Potato.
5. Chock Full of Beans
This is a casual cafe in the Changi Village area that is ideal for any brunch dates. Their signature items include egg benedict and a hearty big breakfast. However, what this cafe is really known for is their intricate latte art. If you're looking for something truly Instagram-worthy then put in a request for the 3D latte art option.
6. Little Island Brewing Co
Changi is also home to booze centric spots such as Little Island Brewing Co that's known for their fresh, locally-brewed craft beers. One of their most popular options is The Stars & Bars which has a fruity flavour and a hint of sweet caramel malt. They also serve up casual western dishes to accompany your beverage of choice.
7. Yum Cha Changi
Ready to stuff your face with yummy dim sum? Head over to Yum Cha Changi which serves up all the classics including Fish Roe Siew Mai, Hakaw, and more. Moreover, they have some interesting and unique dishes like the Squid Ink Dumplings.