For a while there was talk that McDonald's was releasing their signature ayam goreng with 3x the spicy level. This was confirmed by a few customers but was only available in two outlets. However, the 3x spicy ayam goreng is now available at all McDonald's outlets.
---
The new project was scheduled to launch on the 25th of July but McDonald's decided to treat us to it two days earlier. Customers were able to order and test their abilities on the 23rd of July.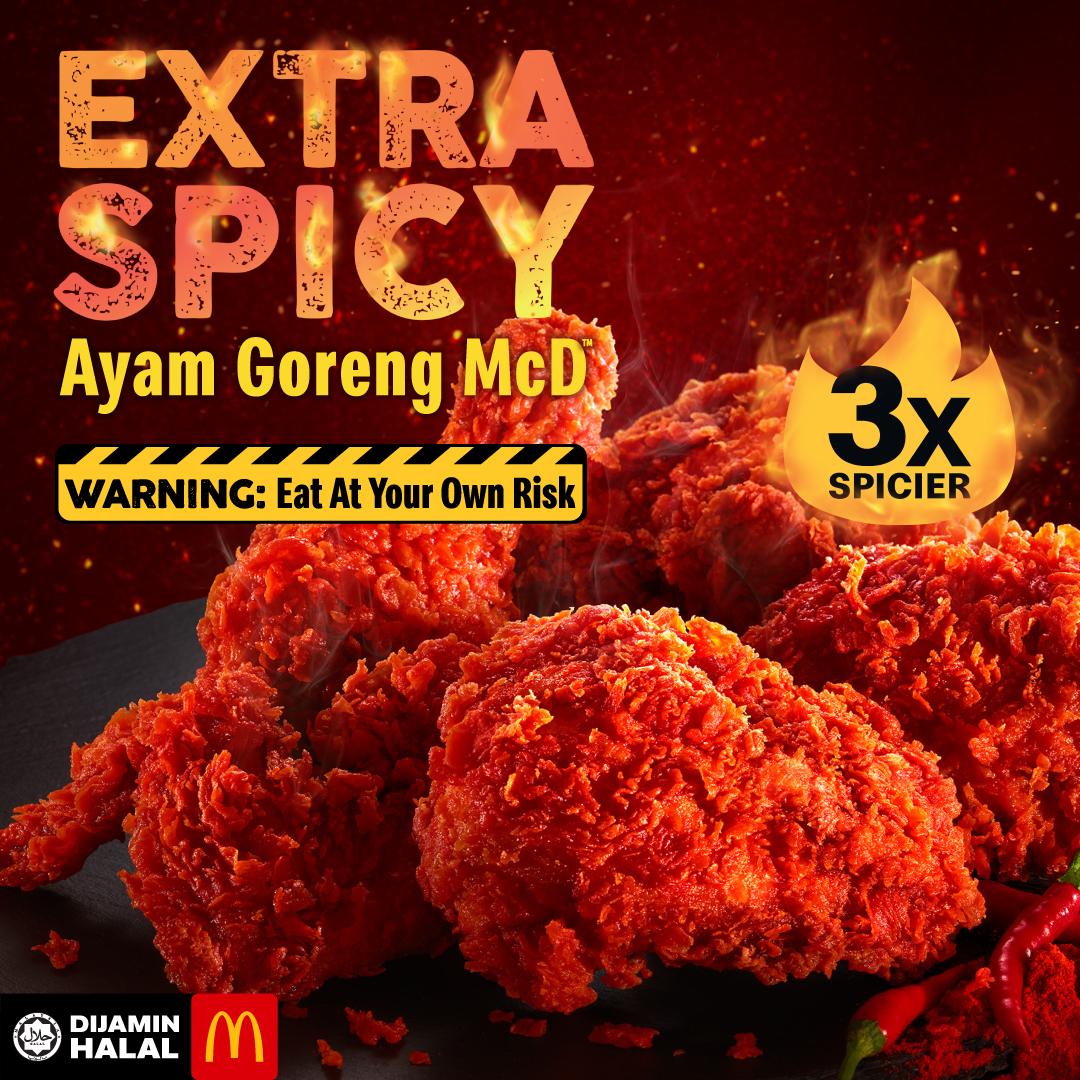 As with typical Malaysian style, many people have already gotten their hands on the super spicy chicken meal. Of course must test whether they can tahan. Many reviews and videos have already been uploaded to social media.
There have been some mixed reviews. Some are saying it's spicy but boleh tahan while others are complaining that it's way too spicy. You can watch the two videos below and see how differently it affects those who dare to eat it.
Meanwhile, McDonald's has also released a few more treats to be enjoyed. After challenging yourself with the ayam goreng 3x spicier you can grab a cempedak McFlurry. The cold dessert should help cool down your tastebuds.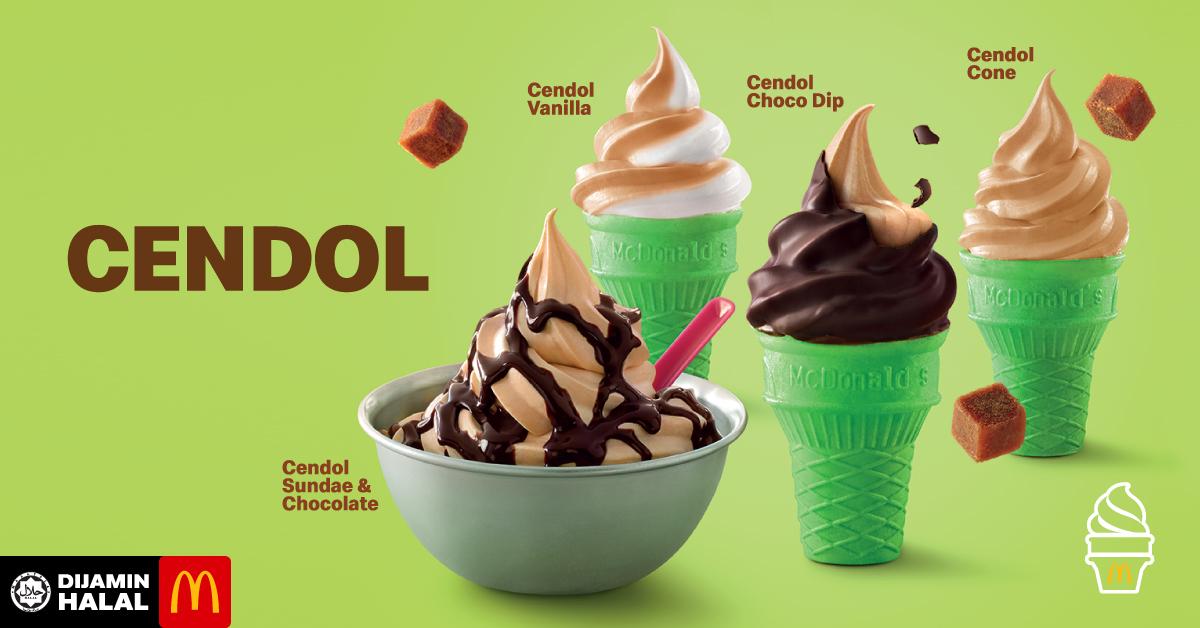 If that's too much you can also check out the cendol flavoured desserts. A true Malaysian dessert flavour. It's available as Cendol Sundae & Chocolate, Cendol Vanilla, Cendol Choco Dip, and Cendol Cone.
A new flavour of pie has also been made available. Don't forget to get yourself a corn pie which is filled with delicious sweet corn paste. The perfect warm dessert to top off a meal.
Also, don't forget to check the McDonald's app for any deals on offer.
Make sure you have access to the toilet after eating the 3x spicier ayam goreng.